Our Enthusiast tests, which run at 1080p with maximum settings and 4xAA enabled, makes the GT 555M look pretty bad—Portal is the only result over 30fps, though overall the results weren't too much worse than the GTX 560. Even low amounts of anti-aliasing seem to really kill the framerates and overall smoothness of gameplay, so I'd definitely recommend disabling it.
Razer Blade, Enthusiast Settings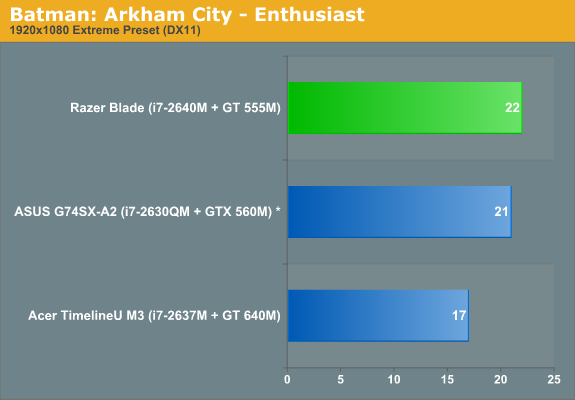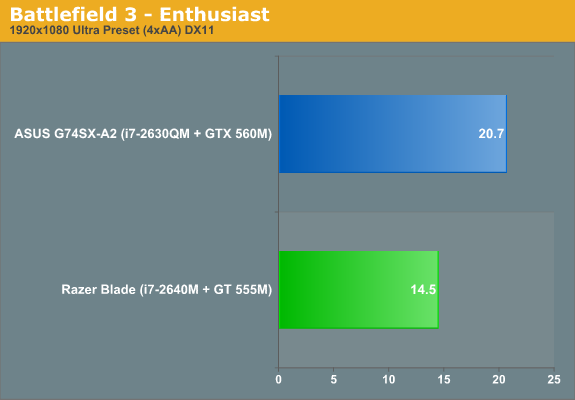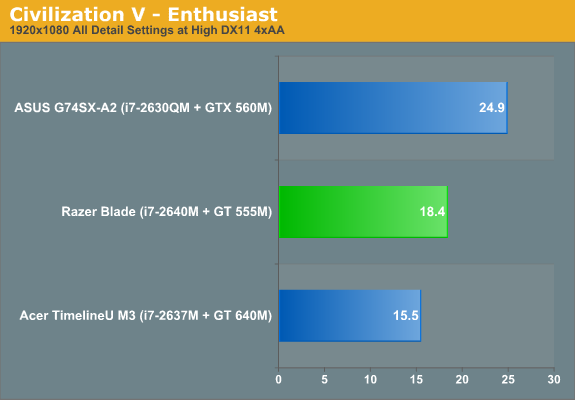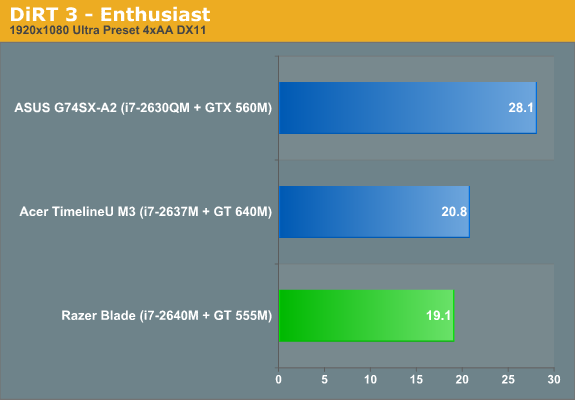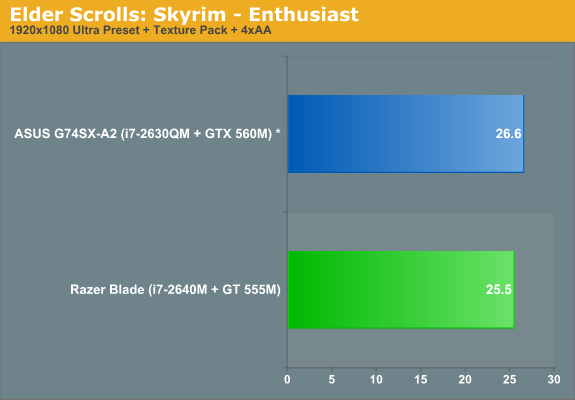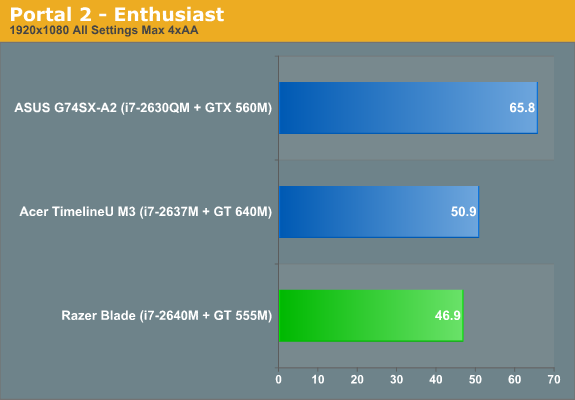 The Blade wasn't meant to be a GPU monster, only to offer adequate gaming performance in a portable package. And the GT 555M holds up the adequate side of that bargain, with reasonable performance in mid-level gaming modes . I'd liked to have seen a GTX 560 instead to provide more consistent performance at 1080p, but it's likely that a higher end GPU wouldn't have fit within Razer's thermal design constraints.
It's also worth mentioning Kepler here. Though much of the new 28nm GPU is still under wraps, we did benchmark the GT 640M earlier in the Acer TimelineU M3. It's about 5-10% slower than the Blade's GT 555M but that's with DDR3 vs. GDDR5. Without being able to share more details about the graphics core, clock speeds, or anything else, it's not a comparison that we can shed too much light on. Kepler is the next generation of NVIDIA's GPUs, so as such, performance and efficiency are expected to improve. I'd like to see a midlife refresh of the Blade with a Kepler-based GPU inside; it would go a long way towards quelling the fears about GPU performance especially in the long run.