Theoretical Performance
Before moving on from compute performance, we wanted to quickly take a look at theoretical performance. Identifying the theoretical performance of the 7700 series in relation to other cards may help explain why it's often trailing the 5770 and 6850.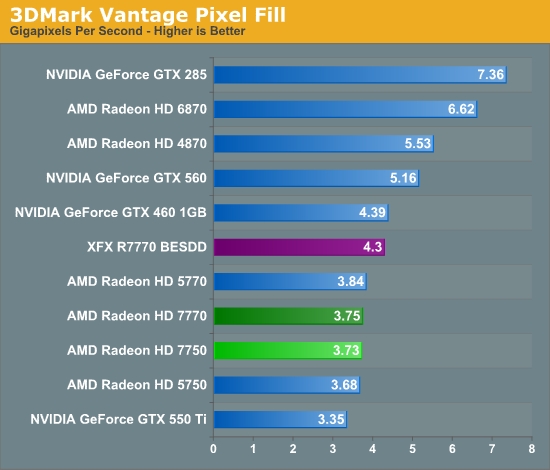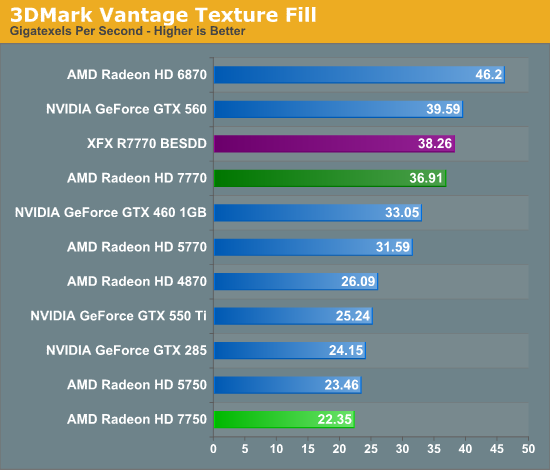 A quick look at texture fillrates gives us our answer for the 7750: it has even lower texture performance than the 5750, never mind the 5770. Thankfully very few games are heavily texture bound these days – and if they were the 7750 likely wouldn't have enough VRAM for them anyhow – but the massive gap in theoretical texture performance between the 7750 and7700 means that the 7750 is behind virtually everything else.
Conversely if you look at the pixel fill rate it's almost identical to the 7770, which in turn trails the 5770. However in this case the 3DMark Pixel Fill test appears to be heavily memory bandwidth bound, which is why it trails the 6870 by so much.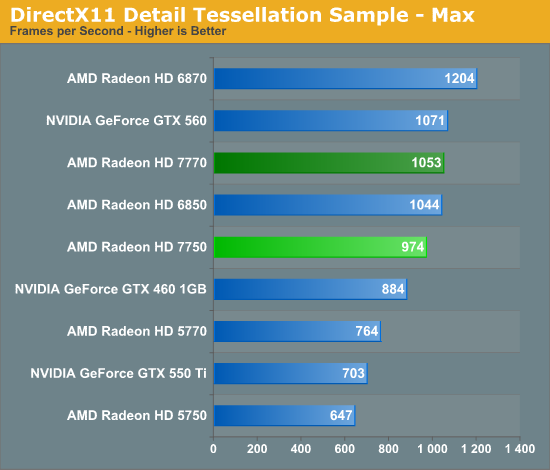 Moving on, looking at tessellation performance is both good and bad for the 7700 series. With a maximum of 1 triangle/clock, GCN's tessellation improvements can only do so much. It's enough to vault past the 5770, but the 6870 still has better tessellation performance even with its lower clockspeed. Given AMD's use of off-die buffering, it's entirely possible we're looking at a memory bandwidth constraint here.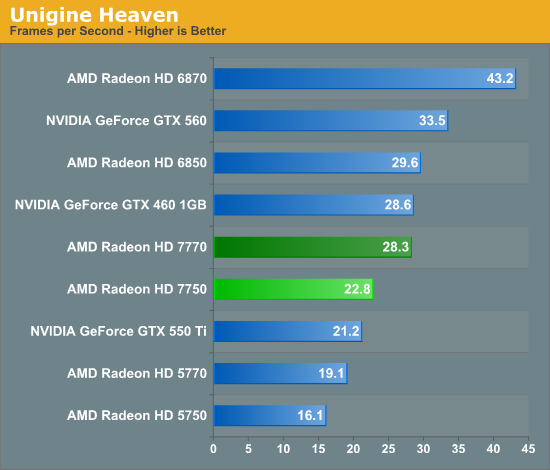 Unigine Heaven backs these findings and then some. Tessellation performance is improved relative to the 5700 series, but at best the 7700 series is only going to catch the 6850.