Battery Life and Charging
I still believe one of the most important factors for a smartphone is how it fares in battery life testing. We're going to revamp the entire testing suite in early 2012, but until then, the 710 gets the 2011 treatment like all other devices to date. Those three corners are a series of page loading tests with the display set as close to 200 nits as we can get it on both WiFi, and cellular data (in this case, WCDMA 3G). In the case of Windows Phone, the lack of an analog slider for brightness does force us to use the "HIgh/Medium/Low" presets instead, which can make comparison a challenge. The third corner of our battery life test is a call time test, where we simply place a call between the device under test and another line, and play music at both ends until the battery dies.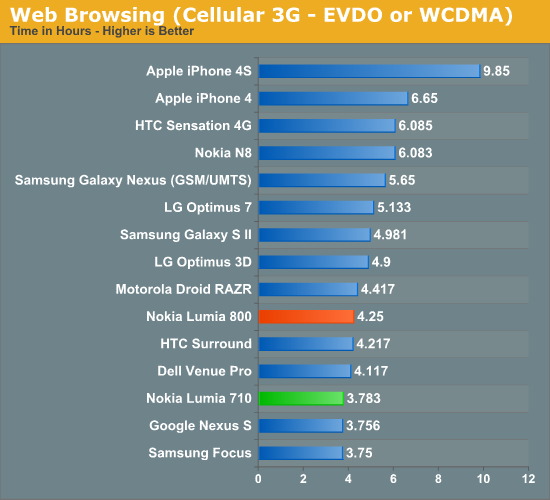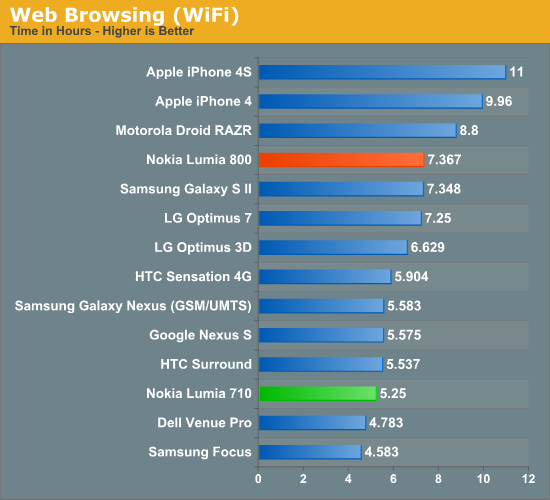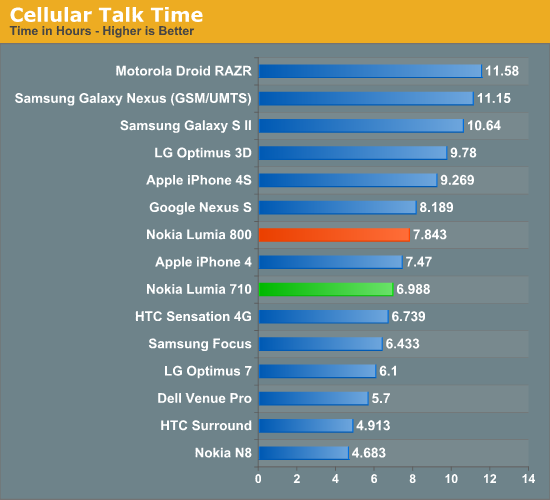 Unfortunately, the Lumia 710's smaller battery doesn't do it any favors in our battery testing. On cellular data, the Lumia is indeed ahead of the Focus, and right behind the Venue Pro which we also tested on T-Mobile, but still doesn't last very long by comparison with some of the other major devices. WiFi page loading also shows a strange little departure from the Lumia's positive performance, though I can't verify that the Lumia 710 likewise uses a BCM4329. Call time evens out performance between the two Lumias, but I wager again that we're just seeing the battery size differences between the two at this point.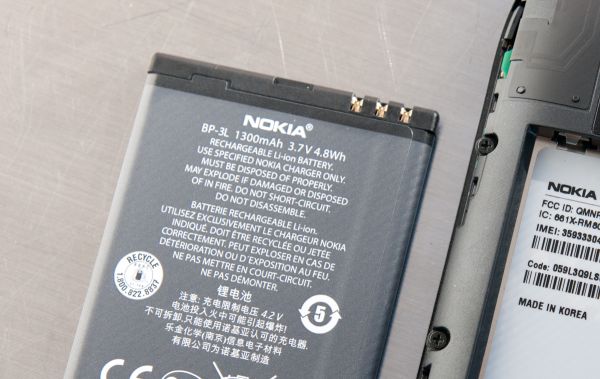 On a more positive note, the Lumia 710 doesn't have any of the charging or battery reporting issues that the Lumia 800 had. The 710 charges speedily enough, and doesn't get stuck in a pre-boot environment - unable to draw current or charge - like I saw the 800 do when deeply discharged. On that note, the 710 also includes the same diagnostics menu which can be accessed by dialing ##634#, and the interesting/realtime current draw display.