MS SQL Server 2008 R2 at Low Load
Even in this virtualized age, lots and lots of servers are running close to idle quite a bit of time. We also checked how our servers behaved with 40 concurrent users.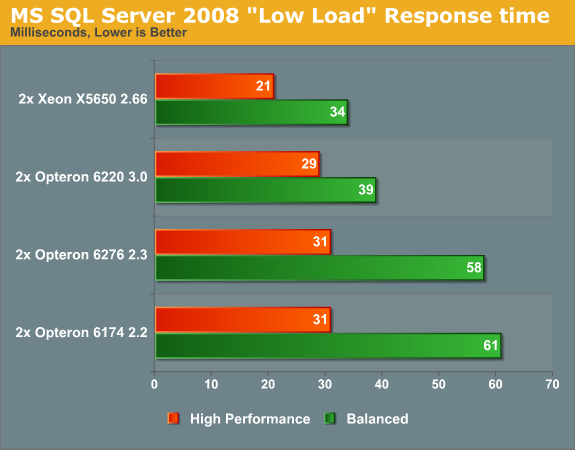 The CPUs with the highest single threaded performance have the advantage with the balanced power management mode, but in this situation the power consumed is a lot more important: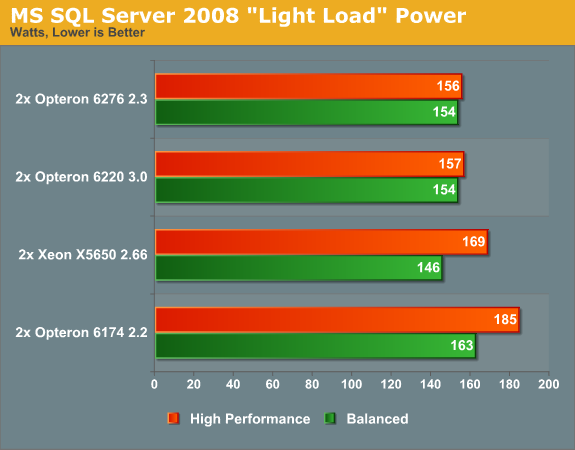 The Opteron 6174 has no core gating and it shows: the power consumed is about 10 to 15% higher. The Xeon continues to lead in balanced mode, with clearly better response times and a small power advantage. At low load the Opteron 6220 does well, but the best Opteron remains the Opteron 6276. It offers comparable performance/watt to the Xeon in "High Performance mode" : slightly lower power consumption with slightly higher but still very respectable response times.