Mainstream Laptops: Ultrabooks, Gaming Laptops, and Other Options
Our next category is where things really start to get fuzzy: the mainstream or midrange market. Why are things fuzzy? Because if we set the price to "around $1000", we end up with a ton of options. There are ultraportables with reasonable specs (including ultrabooks and MacBook Airs), quad-core Intel i7 processors with Optimus Technology, and business machines that eschew raw performance and bling but instead offer build quality that will last. We also start to find laptops with legitimately good displays—nothing to rival the IPS panels we're finding in $500 tablets, sadly, but at least color quality and contrast break out of the minor leagues. Let's start with the newest category first, the ultrabook.
Recommended Ultrabook
We could be cheeky and just say that the best "ultrabook" remains Apple's MacBook Air—it has reasonable performance, a very slim profile, good battery life, and an excellent display. The 11.6" model starts at around $940 online while the 13.3" model goes for a not-insignificant $1235 online. If you're already an OS X user, there's really no need to continue. Both MBAs are examples of how to do a high quality laptop right, and unfortunately we still don't have a Windows alternative that is superior in every way. What we do have is the ASUS UX31E (and UX21E).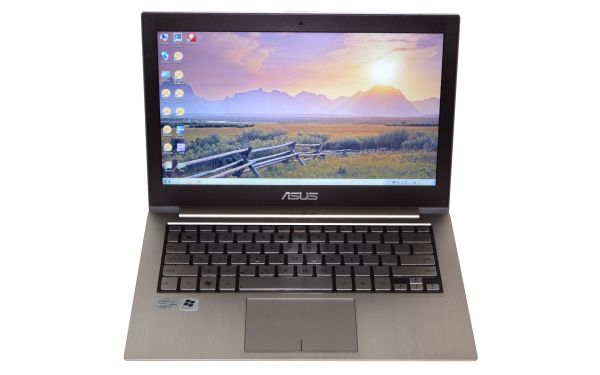 Ultra slim and well equipped: ASUS UX31E for $1000
As mentioned earlier, I'm partial to the 13.3" and 14" form factor over 11.6" laptops—excuse me, ultrabooks—so the ASUS Zenbook UX31E gets my primary recommendation. We have a review sample in house, and we've reviewed (or are in the process of reviewing) a couple other ultrabooks; out of the current crop the UX31E gets our pick. It comes with a single USB 3.0 port, a USB-to-Ethernet dongle (which is still faster for transferring over the network than the built-in WiFi), 4GB RAM, an i5-2467M CPU, and a 128GB SSD. More importantly, it at least makes some attempt to improve the LCD over other laptops. The contrast ratio on our sample (just like on the UX21E) is pretty weak at just over 200:1, but ASUS mitigates things by having a maximum brightness of 500nits (great for outdoor use), and even better they ditch the typical 1366x768 resolution and instead offer a 1600x900 LCD.
Build quality is excellent and only two things stop this from being a true MacBook Air killer: one is the display contrast ratio, and the other is the shallow key travel. Even so, it's $200 cheaper than the MBA13 and matches or exceeds the Apple offering in just about every other area. If you're picky about keyboards, try to find one at a local store and give it a shot before taking the plunge, as it's a potential turn-off for some of you (though I'd say the same about the Acer S3 keyboard and the other ultrabooks I've handled). I'm personally more concerned with the display contrast; it's a shame ASUS didn't spend a bit more money to put 11.6"/13.3" equivalents of the Eee Prime Transformer LCD into their ultrabooks.
Midrange Gaming Laptops
For around $1000 (give or take $200), right now there are basically three ways to go with gaming laptops. Option one is to get a balanced laptop, perhaps with a better display, but sacrifice GPU performance for battery life and other aspects. The second option is to kick battery life to the curb and simply go for as much GPU power as you can get. The third option is to get all of the above, but while in theory a manufacturer could provide Optimus while still using a faster GPU and not charge a price premium, that's not happening right now. There just aren't many laptops out there with GTX 560M or above, quad-core CPUs, Optimus, and a price that's still south of $1200. (Yes, I'm greedy!) The closest we can get is the Toshiba X775-Q7272, which checks in at just under $1300 and has a pretty weak display, but if you're willing to spend the extra $100 to $300 and you like the X775 design, go for it. Our preference is to go with one of these two notebooks instead (or save up for the Alienware M17x that we'll cover on the next page).
Balanced Midrange Gaming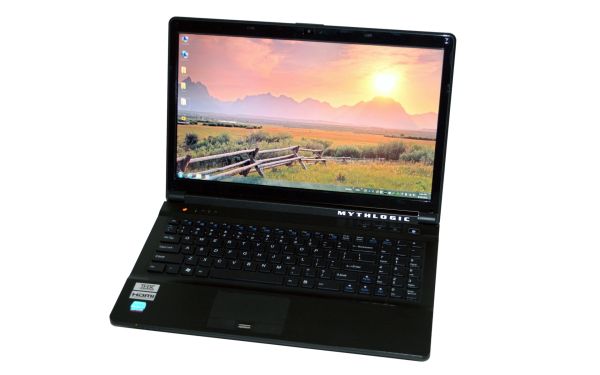 Decent performance and a good display: CyberPowerPC Xplorer X7-7500 for $1175
The first option is Clevo's W150HRQ chassis, sporting a 1080p display, quad-core CPU, and Optimus-enabled GeForce GT 555M graphics. The cheapest price we can find right now comes from CyberPowerPC, where you can snag their Xplorer X7-7500 with an i7-2670QM, 8GB RAM, and a 750GB 7200RPM HDD for $1175. (Dropping some of the options down a bit can get the price to $1020, e.g. go with the i5-2430M, 4GB RAM, and a 500GB 7200RPM HDD.) The other alternative is to go with AVADirect's Gaming Laptop Clevo W150HRQ, the big selling point there being the ability to upgrade to a gorgeous 1080p matte LCD for around $1300 (or drop to a dual-core i5-2430M to get the price to around $1100). We reviewed a configuration similar to that with the Mythlogic Pollux 1400, and while the keyboard layout still irks me, the display is enough to make me think twice.
Potent Midrange Gaming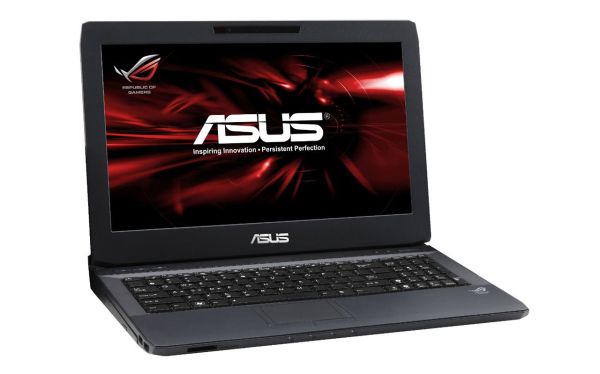 Better gaming, not so great battery life: ASUS G53SX-XR1 for $967
If on the other hand you'd prefer to forget about NVIDIA's Optimus and upgrade to a GPU that can handle high quality gaming at 1080p, you'll want at least a GTX 560M (or Radeon HD 6950M). It's easier to find NVIDIA's solution in laptops and ASUS has their G53SX that hits the desired price and features. It's a bit tricky figuring out which models have what features, but it appears the G53SX-XN1 is a 1080p glossy display while the G53SX-XR1 is a 1080p matte display. The important thing is that Sears has the G53SX-XR1 for just $967 (plus taxes); glossy or matte, that's a screaming deal (which may not last long). One of the nice things about the G53SX chassis is that it has space for two drives, so even though the XR1 comes with a 640GB 5400RPM hard drive, adding your own SSD for the OS and apps is relatively straightforward.
Other Mainstream Offerings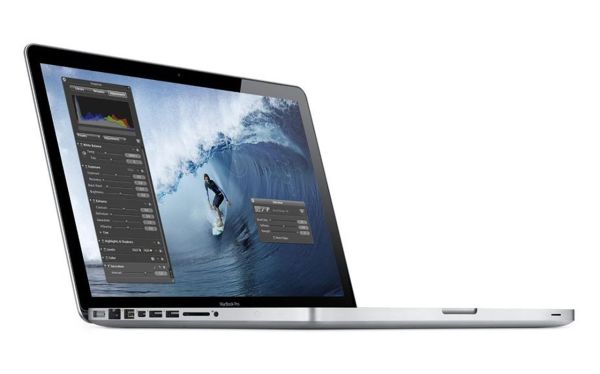 How to make a sexy laptop: Apple MacBook Pro 13 for $999
Besides the above, there are a few other laptops I'd like to mention that hit the mainstream market on all fronts. They're similar in some respects, not so much in others, but if you want a laptop with excellent build quality and a beautiful display, Apples MacBook Pro line continues to set the pace. The base model MBP13 can be had for $999 right now, and as long as you're ready to go with OS X it's a very nice laptop. The unibody aluminum construction gives the laptop a solidity that's sorely lacking in most consumer laptops, the profile is very think and sleek, the display is high contrast and able to get plenty bright (even if the 1280x800 resolution isn't as high as some of us would like), and battery life is excellent. Of course, looking at the other specs the MBP13 isn't quite so impressive: 4GB RAM and an i5-2410M with a 320GB 5400RPM hard drive. (Note that the latest MBP13 has upgraded the CPU to the i5-2430M with a 500GB HDD by default, but it will cost $140 more; we're fine with the specs on the older variant.)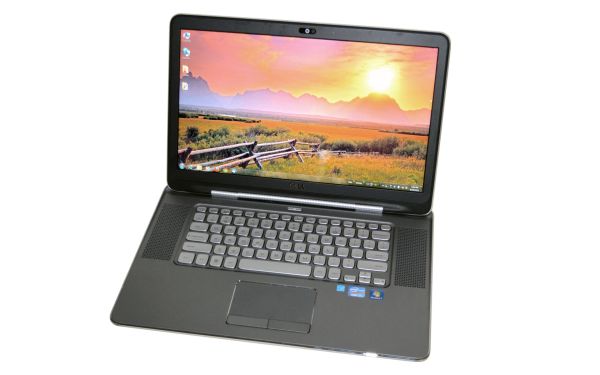 Faster, running Windows 7, and 1080p: Dell's XPS 15z for $1050
Another mainstream laptop we'd like to highlight is the Dell XPS 15z. Some have called it a copy of Apple's MBP15, but that's painting with a pretty broad stroke. It's reasonably thin and silver, but that's about as far as we'd go. What the XPS 15z does have is the option to upgrade to a nice looking 1080p display, and it comes with a GeForce GT 525M and a dual-core i5 processor. Like the MacBook Pro 13, Dell has updated the 15z to the i5-2430M on the base model, but if you want the 1080p display upgrade (which is a major we like the XPS 15z), the least expensive way to get it will be with an earlier i5-2410M model for $1050; it's not like you're going to miss the extra 100MHz. You'll also get a 750GB 7200RPM hard drive and 6GB RAM for that price. The build quality isn't as good as the MacBook Pro, but the features and price help make up for that—plus, if you're not running OS X, much of the draw of the MacBook Pro goes away.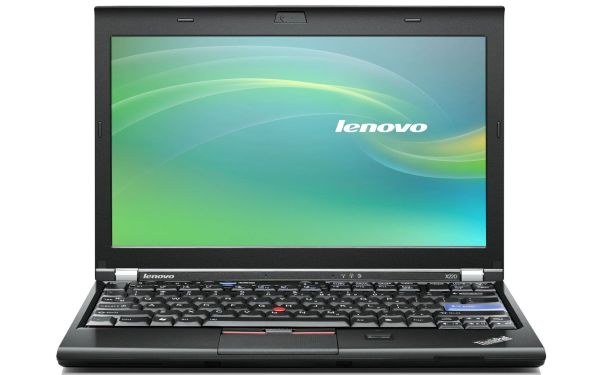 The eyes have it: Lenovo X220 with IPS panel for around $1000
And as a third and final option, here's a familiar refrain. Lenovo has their X220 line on sale as well, and you once again get an awesome combination of build quality and features. You won't get a discrete GPU, so gaming is pretty much out of the question (other than at minimum detail), but what you can get is an IPS premium quality panel upgrade for $50 extra. Normally going for closer to $1500, with the current sale you can get the X220 with an i5 CPU and IPS display for just over $1000. (I told you there were a lot of mainstream laptops worth considering!)