Gaming Performance
Things should get interesting with gaming performance, but unfortunately we hit a snag when testing the Puget Systems Deluge, and it's a snag that you'll uncover if you start checking out other forums: as of this writing, surround gaming in SLI doesn't work on X79 and Sandy Bridge-E. I'm not sure exactly where to place the blame; it's hard to argue that Sandy Bridge-E didn't feel rushed (especially with how disappointing X79 turned out to be), but shouldn't this also have been something NVIDIA was on top of? It's tough to tell. NVIDIA has confirmed that a driver which enables surround on this platform will be available soon, so at least we know they're working on it, but it really should've been working when Sandy Bridge-E launched. That leaves us with 1080p testing for now, which is something of a joke when you're packing this much hardware.
Update 11-30-2011: With the NVIDIA 290 series beta drivers, we've now added surround testing.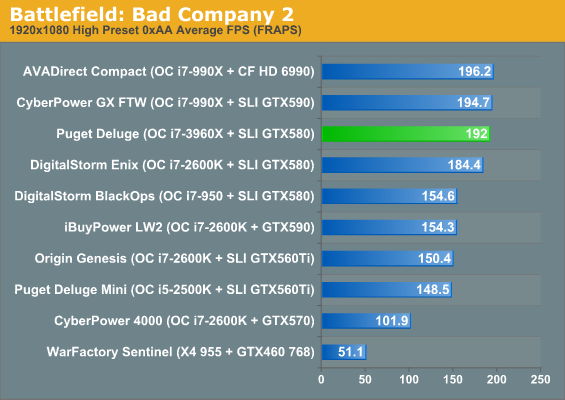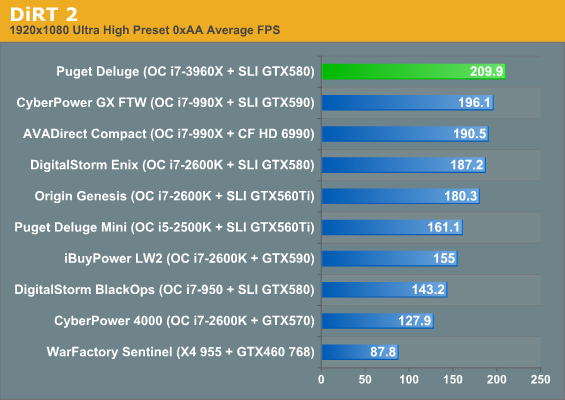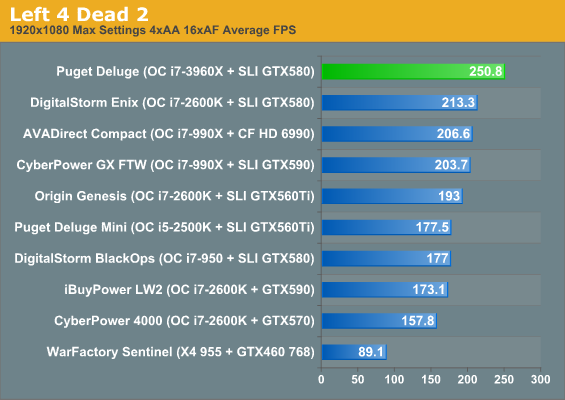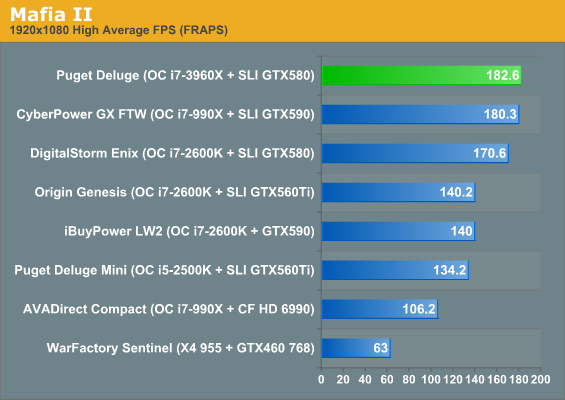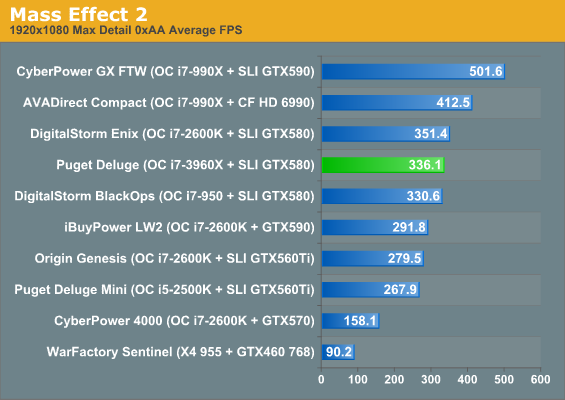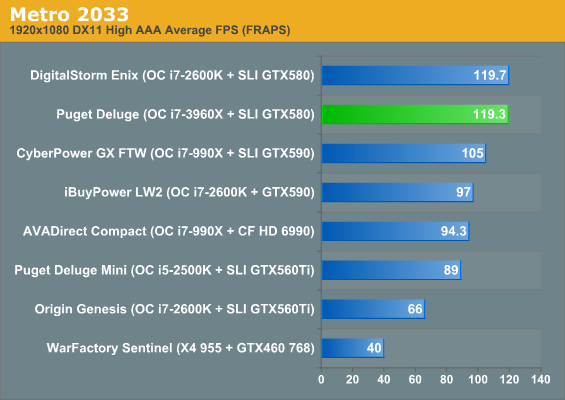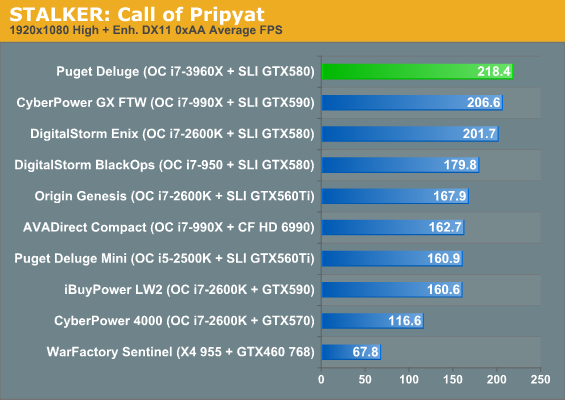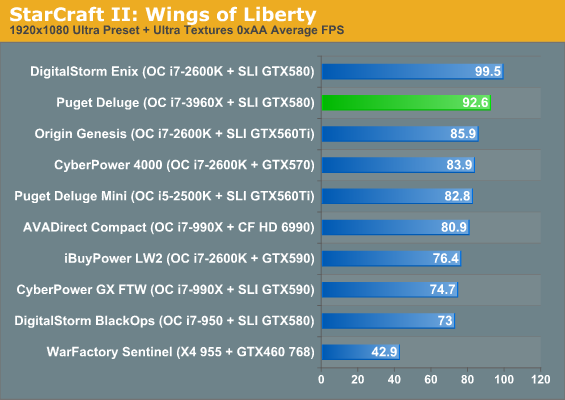 In most cases on our soon-to-be-retired "high" testbed, we find the systems essentially CPU-limited, producing results that are academic at best. At these settings even the GeForce GTX 460 768MB in the budget WarFactory Sentinel is able to produce a playable experience. Let's see how things work out when we start to shift more of the load to the graphics subsystem.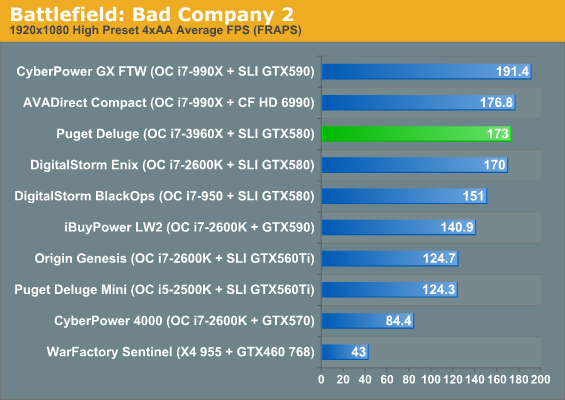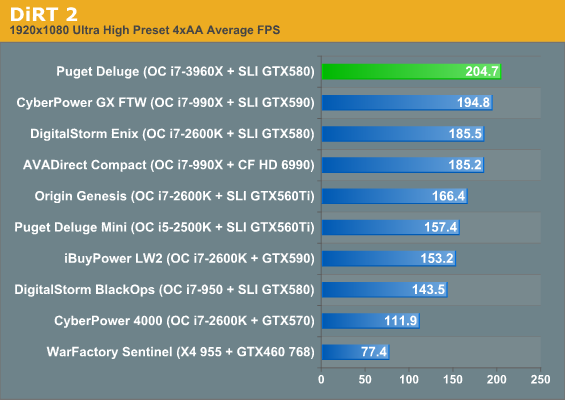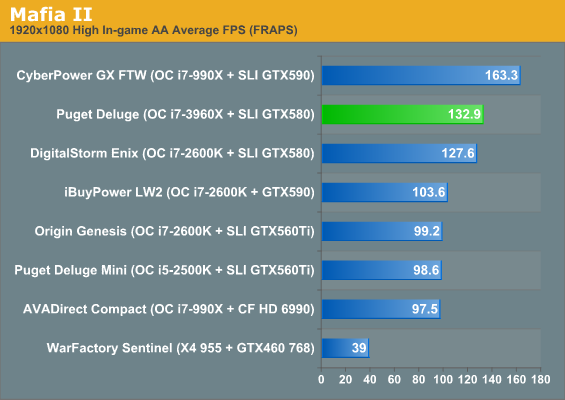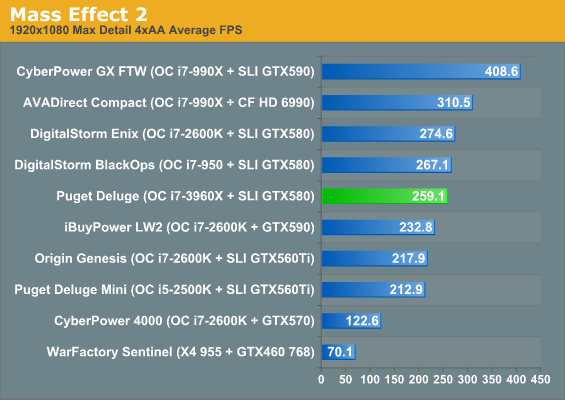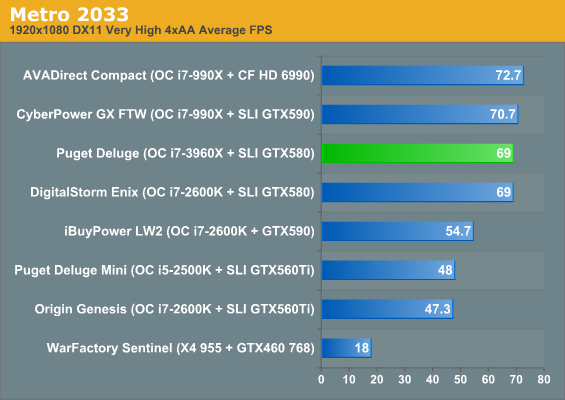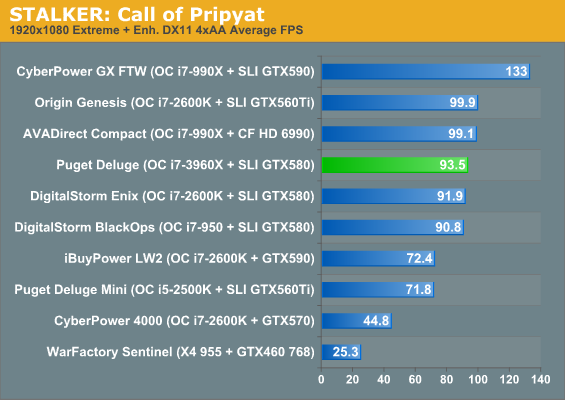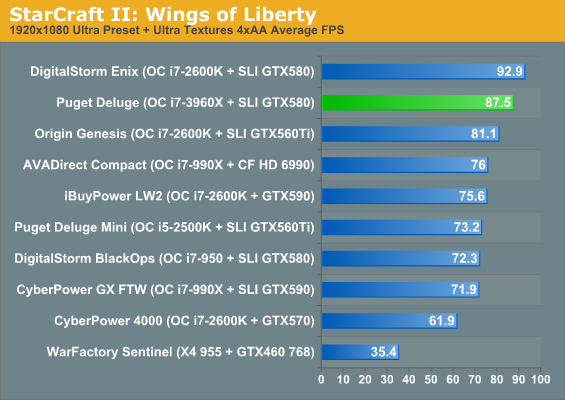 From the looks of things, our testbed is definitely a bit long in the tooth. Performance is excellent across the board, though, right where it should be, although the extra 100MHz (and perhaps better platform optimizations) on the i7-2600K in the DigitalStorm Enix seems to be paying off in StarCraft II. Hey Blizzard, you think maybe someday you'll release a game that scales beyond two threads? Guess we'll know when the next chapter in the StarCraft II saga comes out.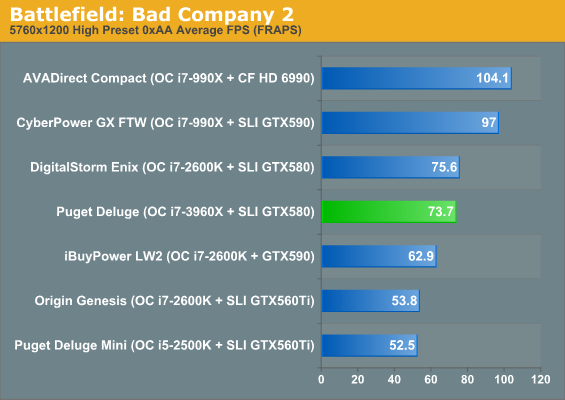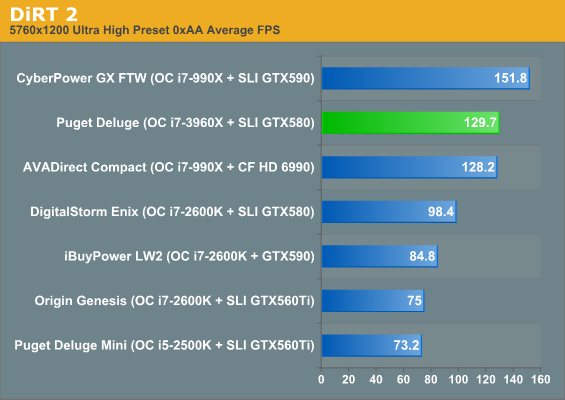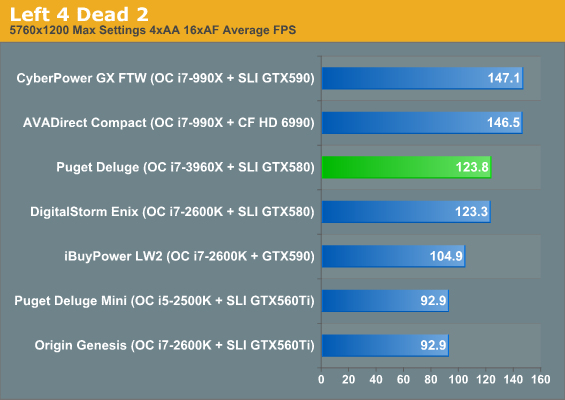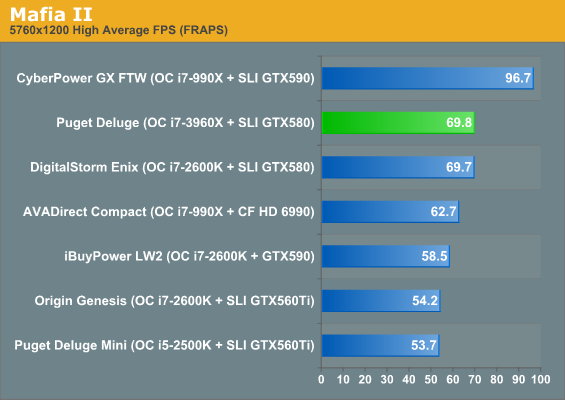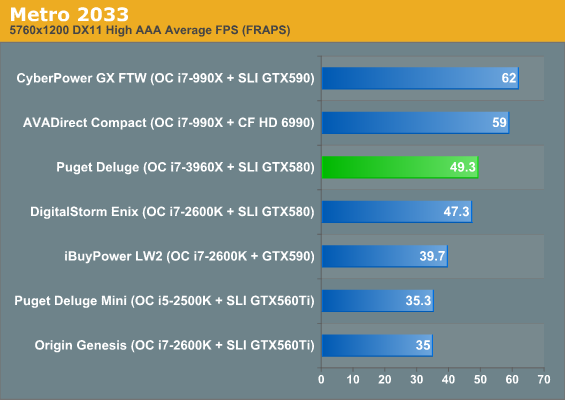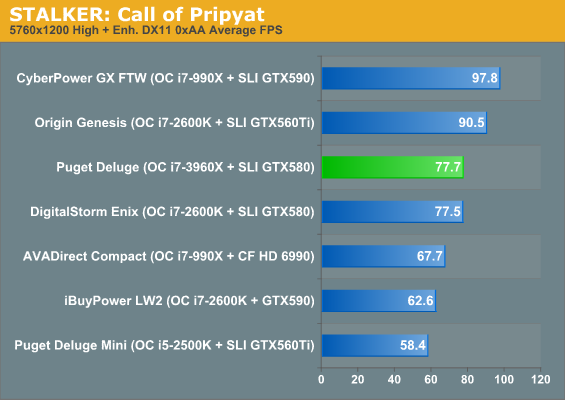 Once we get to our surround testing, we unfortunately see just how much Sandy Bridge-E and its 40 dedicated PCI Express 2.0 lanes bring to the table: not a whole lot. I don't want to say this is conclusive, but our results here mirror those of other sites; eight PCIe lanes per card seem to be enough for at least a pair of GPUs.