Battery Life, Heat, and Noise
Despite the incessant griping about the pokey Intel Core i3-2367M beating at the heart of the Toshiba Portege Z830, there's one place where a low-powered processor can pay dividends: battery life. The Z830 may have a weaker processor than the competing ASUS Zenbook UX21, but it also has a bigger battery. Check out this running time.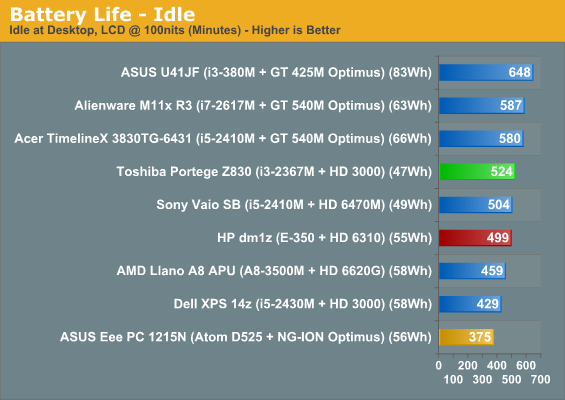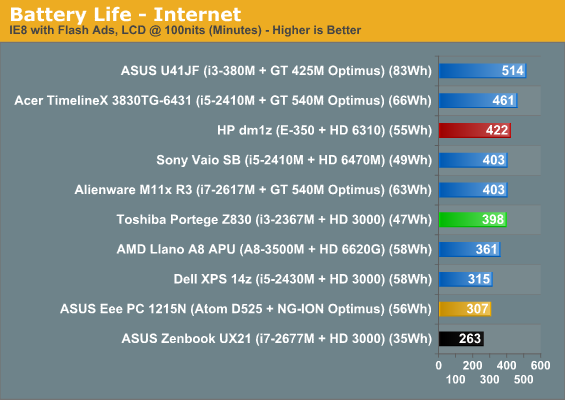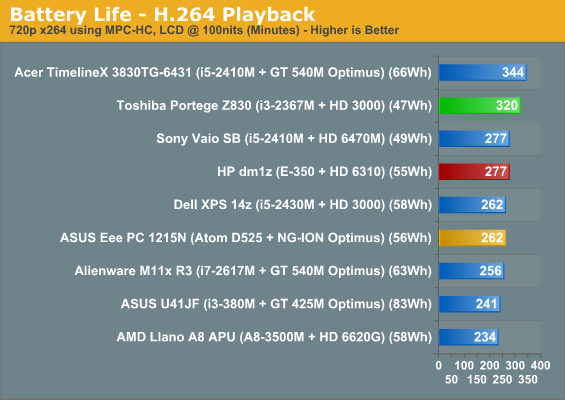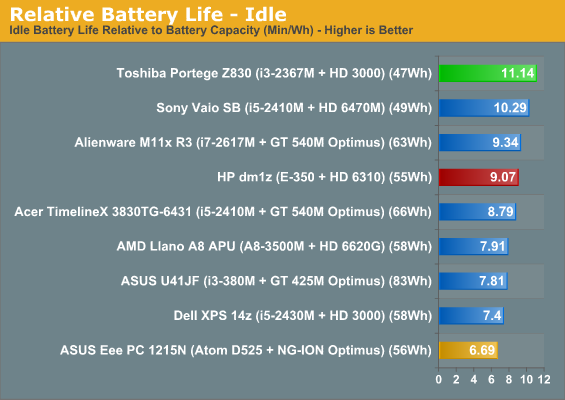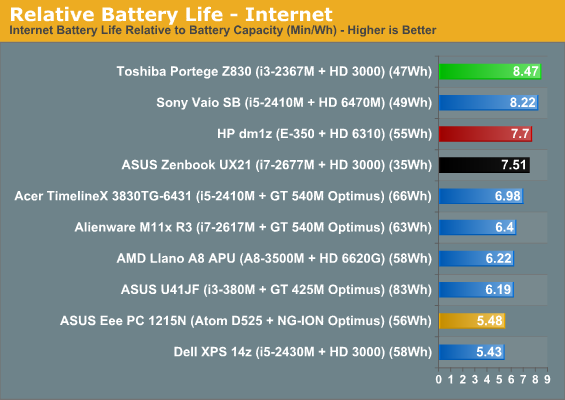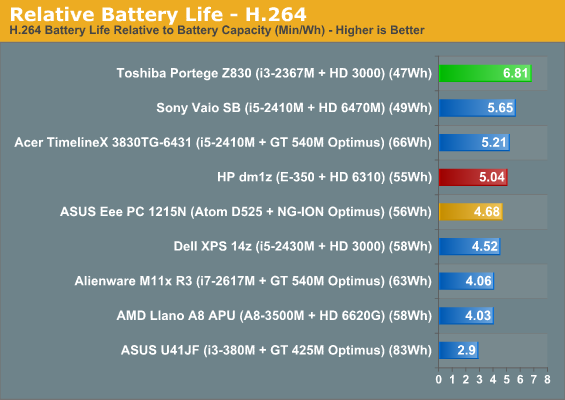 For sheer running time, the Portege Z830 lives up to the promise of ultrabooks, being an incredibly mobile notebook that lasts for a long time off the mains. When you look at the relative battery life, things get even better, with even the Optimus-enabled ASUS Eee PC and HP's E-350-based dm1z putting in weaker showings. Intel's CULV chips have historically been big winners, and suddenly the i3-2367M doesn't look so bad anymore: it's faster in every way than Atom or Zacate, and more frugal with power to boot. That said, the Z830 also benefits from having an mSATA SSD which is also going to sip power.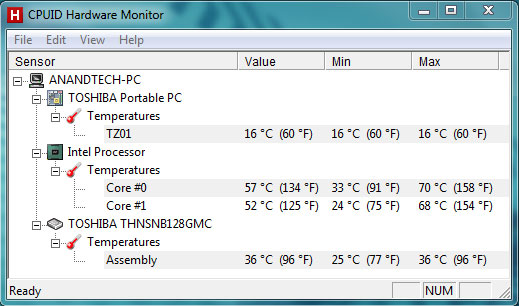 All that battery life wouldn't amount to much if the Z830 was noisy or hot in the process, but surprisingly it's neither of those things. The fan has a very low whine when the system is idling that isn't particularly intrusive, and while that whine does increase in volume under load, it's still nowhere near as irritating as the fan noise is on most notebooks. Better still, despite the thin, flimsy chassis, the Z830 remains fairly cool to the touch as well. During our stress testing loop, no hot spots really surfaced: this is a very cool, very quiet notebook that's definitely fine for using as an honest to goodness laptop.