Measuring Real-World Power Consumption, Part 2
For our second real-world power test, we turn to our "proprietary" virtualization benchmark vApus Mark II EWL. We'll see if this VMware + Windows 2008 combination produces similar results to vApus FOS EWL. You can find out more details about vApus Mark II EWL here. This workload uses several IIS web sites and MS SQL Server 2008 server. First we'll check performance.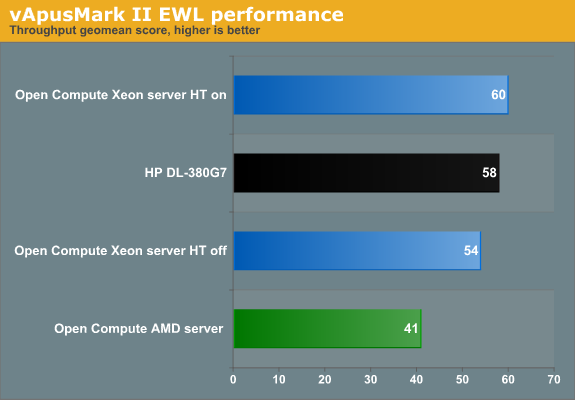 Interestingly, Hyper-Threading does make a difference here: we get about 10% higher performance. When we zoom in on our results, we see that especially the MS SQL VMs perform better with Hyper-Threading: we see an 18% performance boost. The Open Compute server performs again slighly better than the HP.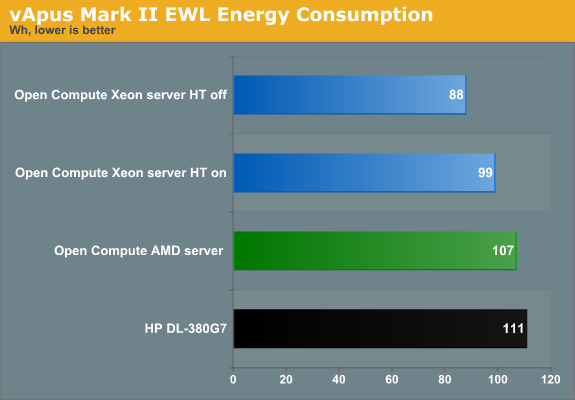 The HP server needs 12% more power to deliver the same performance. The Open Compute server once again delivers superior performance/watt.