Sequential Read/Write Speed
To measure sequential performance I ran a 1 minute long 128KB sequential test over the entire span of the drive at a queue depth of 1. The results reported are in average MB/s over the entire test length. These results are going to be the best indicator of large file copy performance.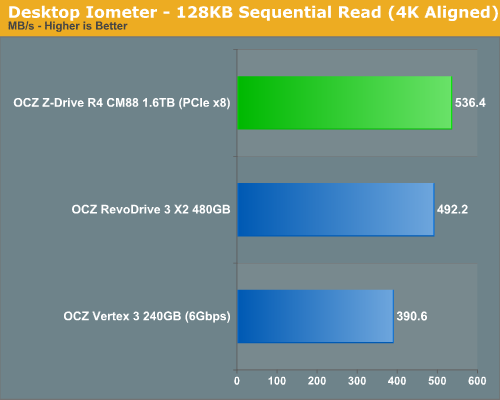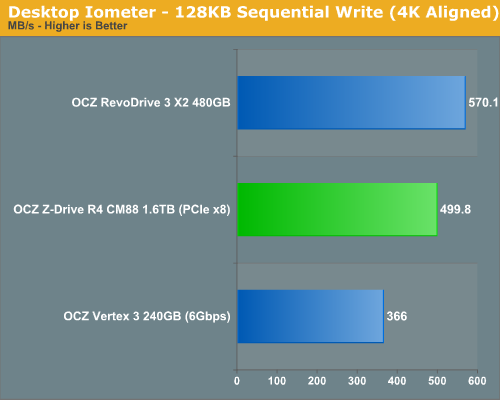 Again we see that low queue depth transfers don't stress the Z-Drive enough to flex its muscles.
Sequential Performance vs. Transfer Size (ATTO)
I stopped putting these charts in our reviews (although I do include the data in Bench) because they are generally difficult to read. Here we're only going to look at three drives though: a Vertex 3, RevoDrive 3 X2 and the Z-Drive R4 CM88: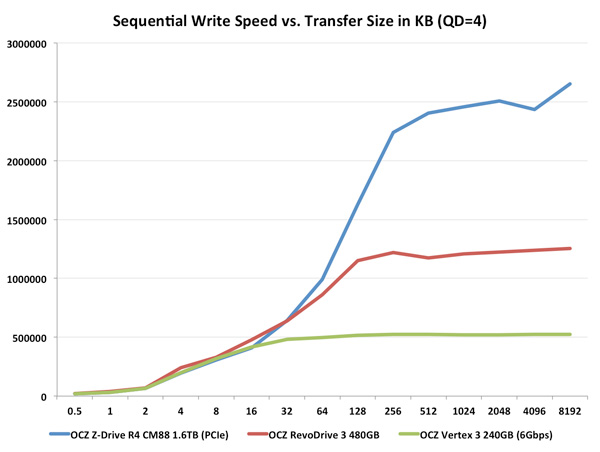 Now we're starting to see something. If you can't scale with queue depth, scaling up the transfer size seems to do the trick. After about 64KB the Z-Drive R4 starts to pull away fro the RevoDrive 3 X2, peaking at just over 2.5GB/s!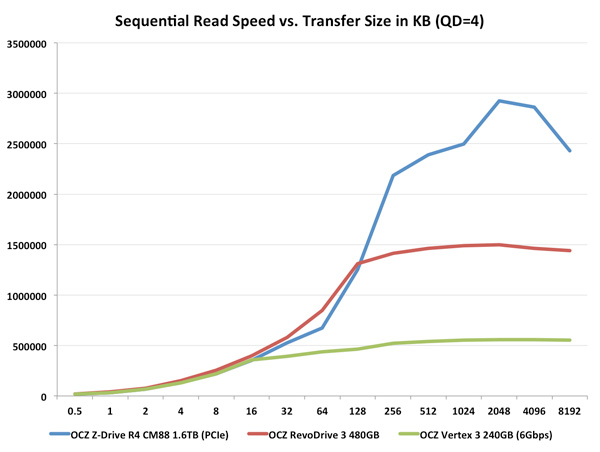 Read performance is even more impressive: the Z-Drive R4 manages just under 3GB/s for 2MB transfer sizes.