Noise and Thermal Testing, Stock
Given that the Fractal Design Arc Midi is capable of producing a fairly wide "wind tunnel" effect that channels air through both the CPU fan and the GPU's intake fan, I felt like it had a pretty good shot at unseating some of our other big winners in this price bracket. For previous cases that included fan controllers, I've included the results that I felt were the most balanced between noise and thermal performance. Most of our more expensive cases are also removed for the sake of simplifying the charts, though the Rosewill Thor v2 remains as a representative.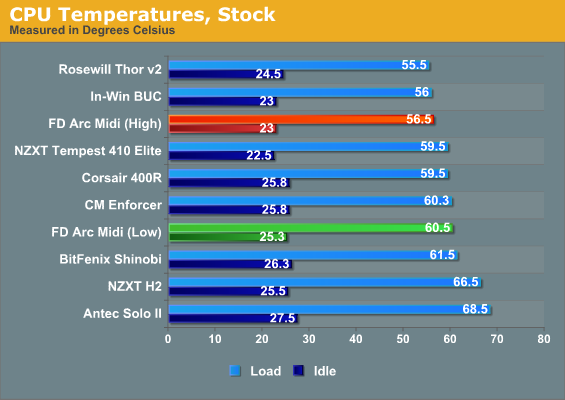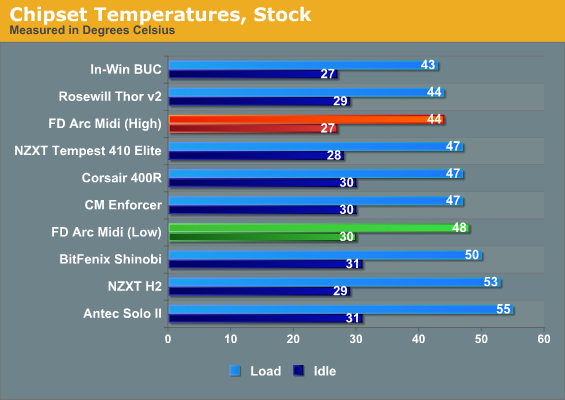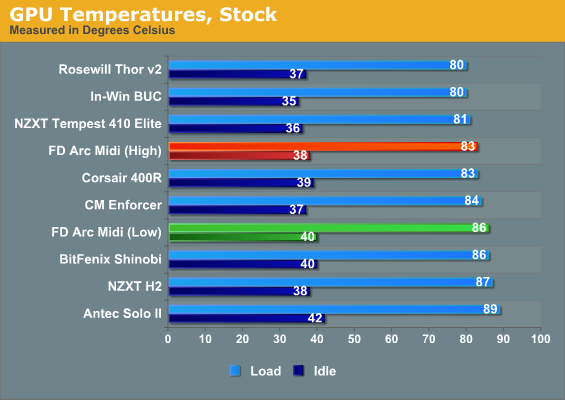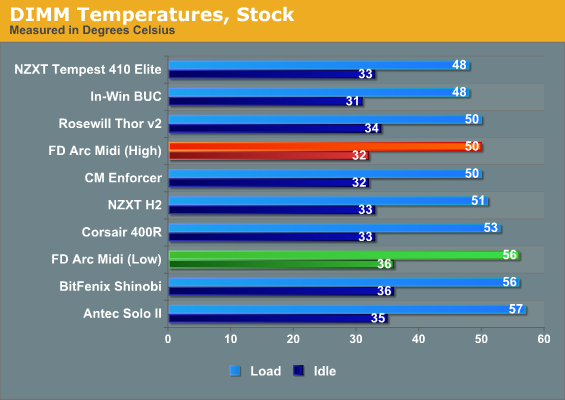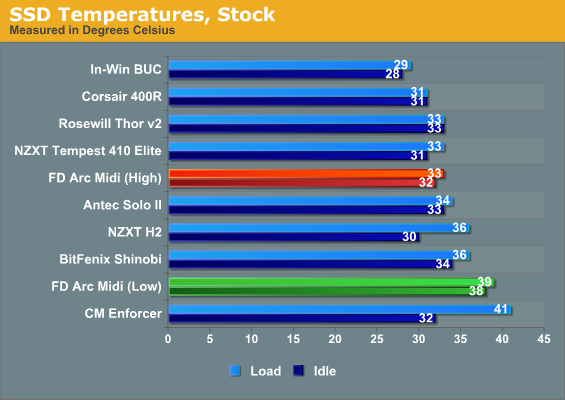 Honestly this is the first time I've seen such a wide gap between fan settings. I get a strong sense that more fans and/or better fans could probably really make the Arc Midi sing. That said, all the fans running at full bore produce some excellent thermal results. Be sure to look at the stellar idle temperatures.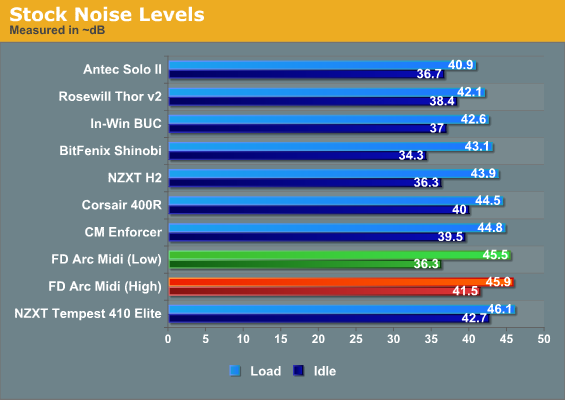 Unfortunately, the Arc Midi has to run pretty loudly to get the job done. At the "low" fan setting it's among the quietest, but once a load is applied to the system the lack of sound dampening takes its toll along with the middling airflow. This is one of the few cases I've tested where I'd recommend just running the fans on "high" (although replacing them entirely with better fans would probably be extremely effective).