One of the inexcusable drawbacks to the N2A2 NAS appliance is the fact that the user has no access to the
internal hard disks without voiding the warranty. The appliance can be opened up by removing the screws around the edges of the back panel (including the one under the warranty void sticker)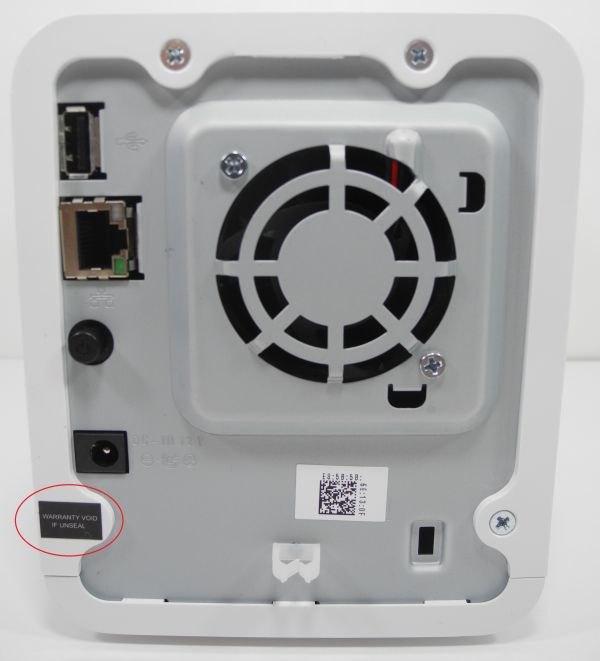 What can the user do in case of hardware failure? We explore the possibilities in a RAID-1 configuration. This allows for redundancy and is the best possible configuration in the LG N2A2 NAS for important data.

Disconnecting one of the SATA drives and connecting it to a PC enables us to check on the two failure scenarios:
NAS motherboard failure : In this case, the hard disks should be healthy, and connecting one of the disks to a PC should enable data recovery
Hard disk failure : In this case, we assume at least one of the hard disks should be healthy. The NAS unit should still be able to operate in a degraded mode.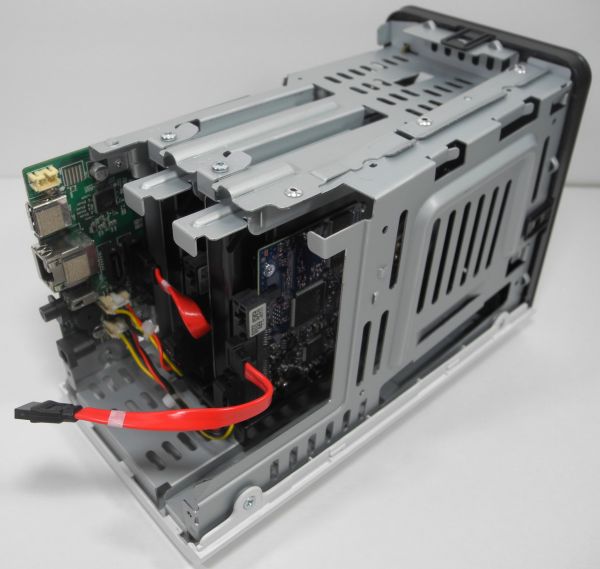 Preparing the N2A2 for Failure Testing
The LG N2A2 NAS enables data recovery in both the above failure scenarios. The appliance correctly indicates the degraded operation mode and also notifies the user of the same through e-mail.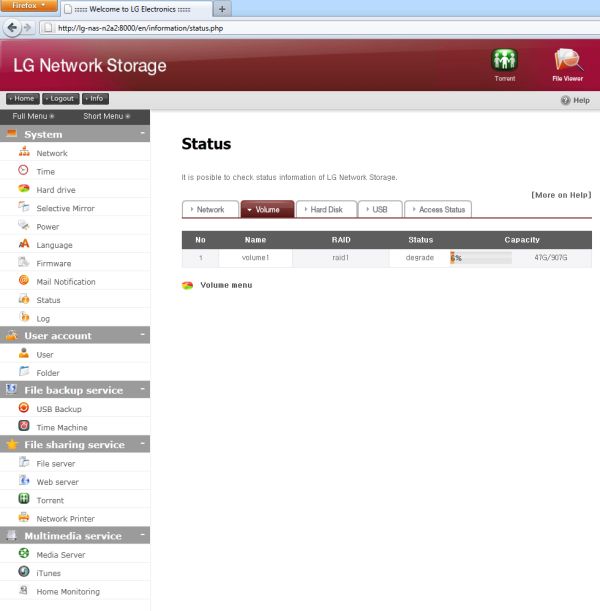 The RAID implementation is the standard mirroring and there is no proprietary twist here with respect to the data duplication. We tested a couple of NAS data recovery softwares, and both of them were able to recognize the connected hard disk's EXT3 file system. Windows 7 is obviously not able to recognize the file system, but UFS Explorer was able to correctly detect and recover the data.