The Thunderbolt Cable
Despite the $999 - $1999 price tag of the Promise Pegasus, it does not ship with a Thunderbolt cable. Apple currently offers a 2 meter long Thunderbolt cable for $49. As iFixit discovered this is an active cable with a Genum GN2033 transceiver in each connector: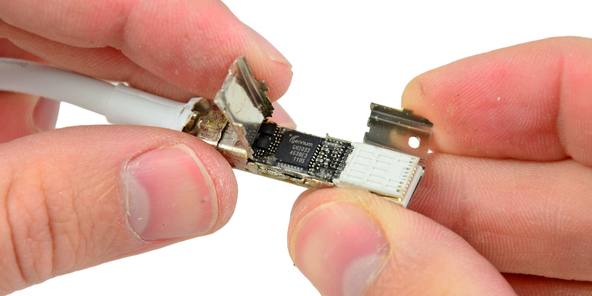 Gennum GN2033 Transceiver in Apple's Thunderbolt cable - Image Courtesy iFixit

Thanks to all of the added components in the cable each connector is approximately 50.8mm long, much longer than the end of a standard DisplayPort cable.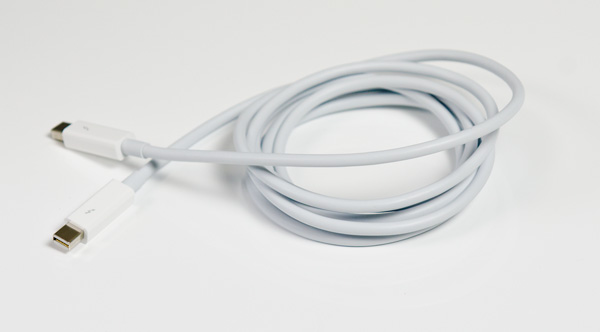 The Genum transceiver and auxiliary components do generate heat under load. Using an IR thermometer I measured a connector surface temperature of 27.6C at the end plugged into my test MacBook Pro. The end plugged into the Pegasus R6 was warmer (presumably because of its close proximity to the drive cage) at 32.9C. Neither is too hot to handle but both are warmer than you typically expect from a cable plugged into the side (or back) of your computer.