Application and Futuremark Performance
The Intel Core i7-2720QM and AMD Radeon HD 6970M powering the Alienware M17x R3 should provide more than enough power for any task. Keeping with our updated testing suite, we'll start with the breakdown of PCMark 7 performance.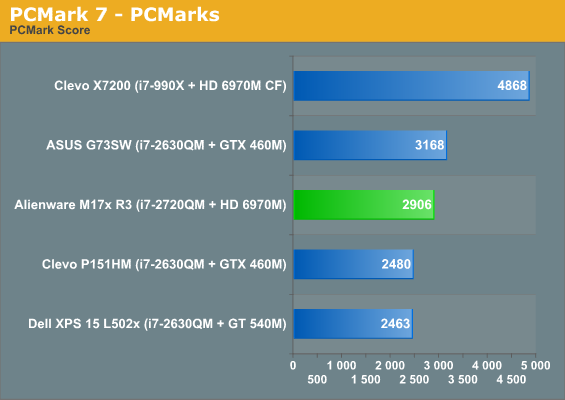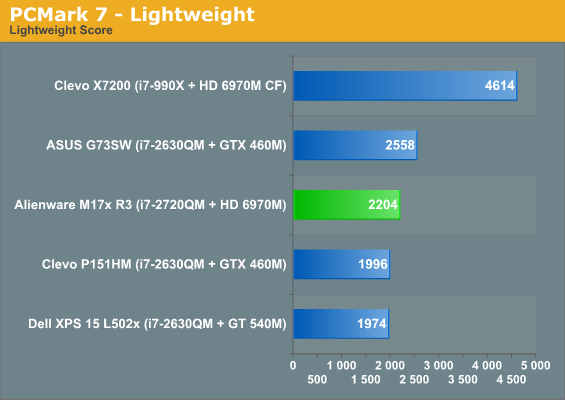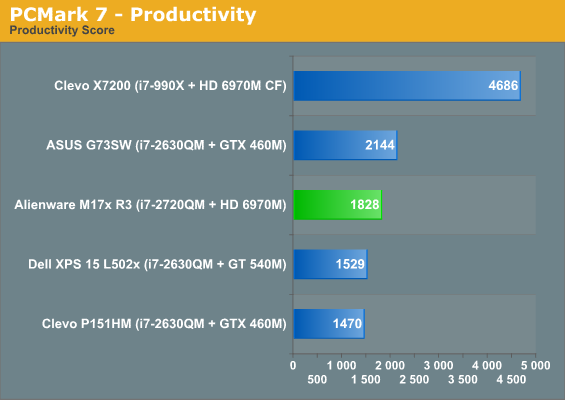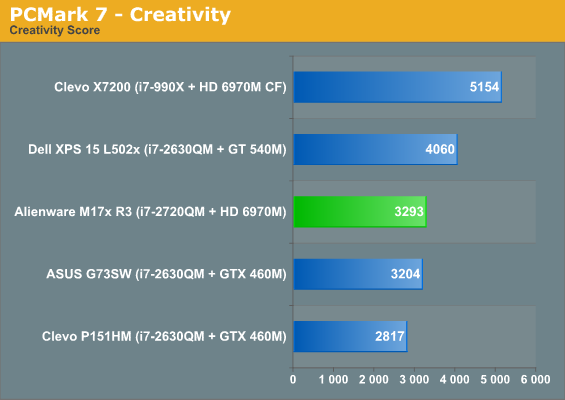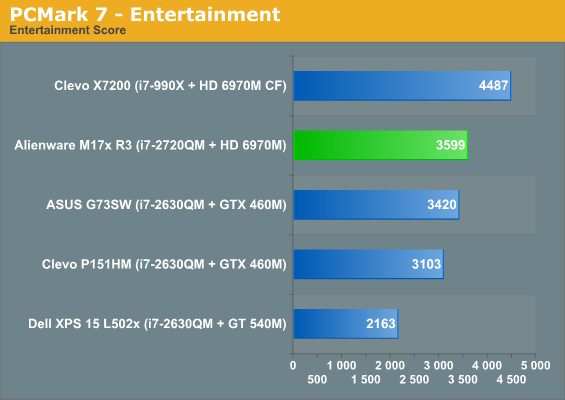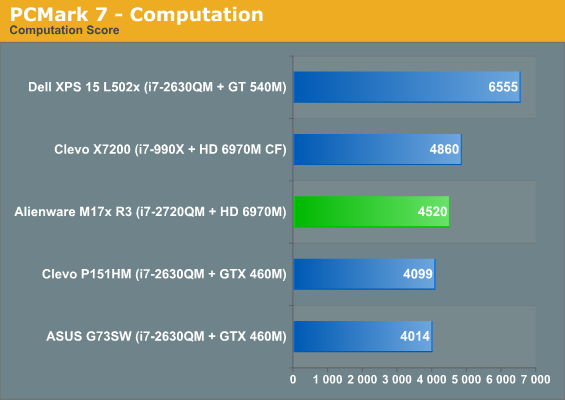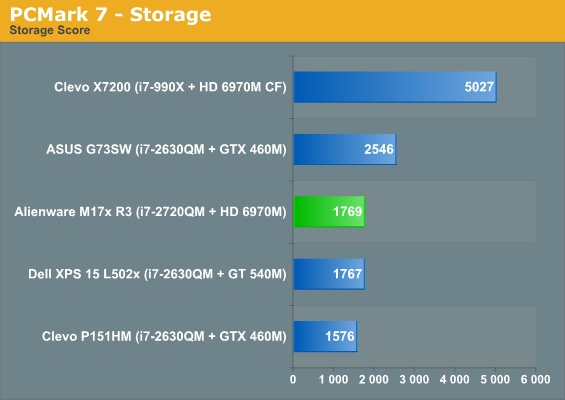 Inexplicably, the Alienware M17x R3 hangs out in the middle of the pack for almost every test. When you get to the storage score, it's clear the RAIDed HDDs just aren't cutting it. The 2720QM is a more than fast enough processor, so why is it having issues lagging behind the i7-2630QM? The HDDs underperform, but here's the weird part: the ASUS G73SW also has two Seagate HDDs in RAID 0 (500GB instead of 750GB). How the two newer 750GB 7200RPM drives can trail the 500GB RAID 0 HDDs remains a mystery, but it appears ASUS is better optimized in the storage arena.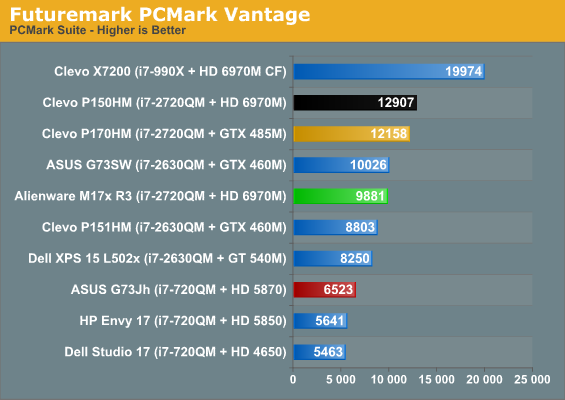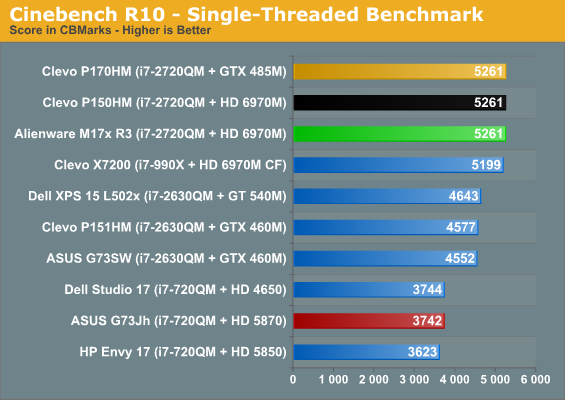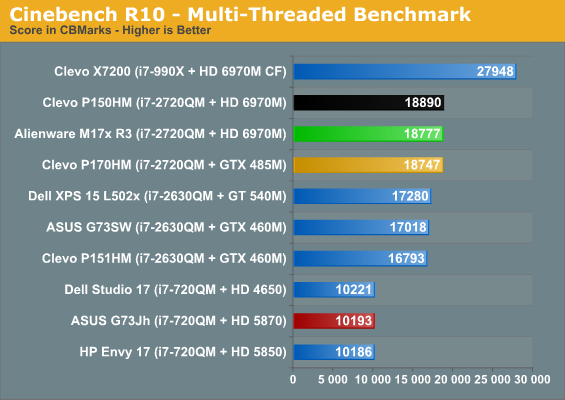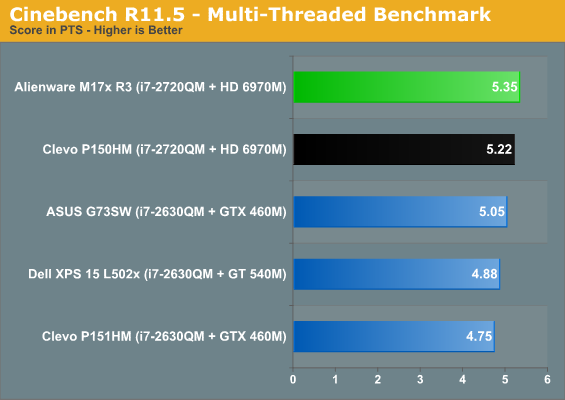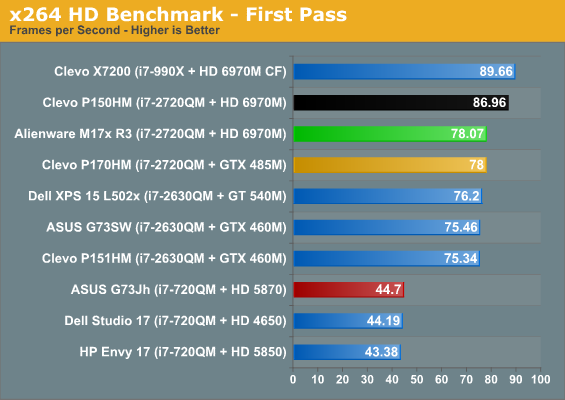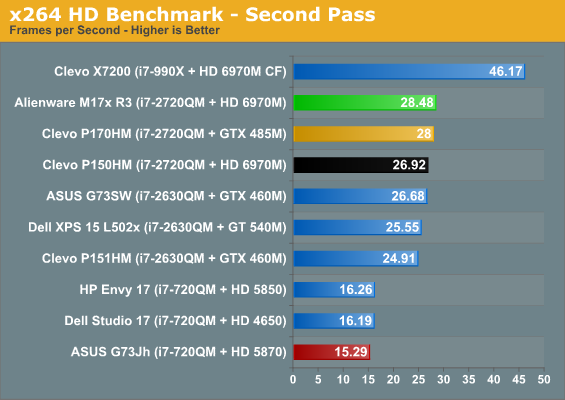 PCMark Vantage remains just as confusing, but once we get to Cinebench and the x264 benchmark, the M17x performs exactly where it should be. If anything the Clevo P150HM seems unusually sprightly. It's also interesting to get another good look at just how far behind Sandy Bridge leaves the last generation mobile quad-core processors.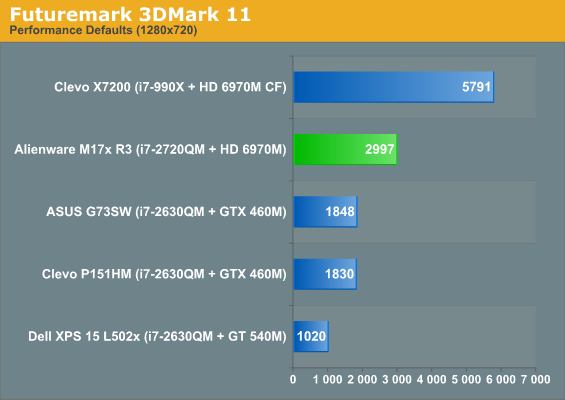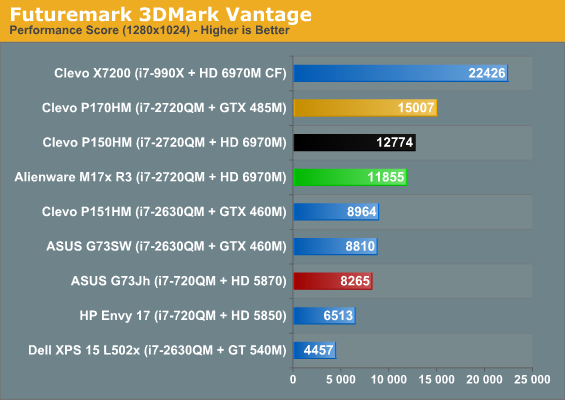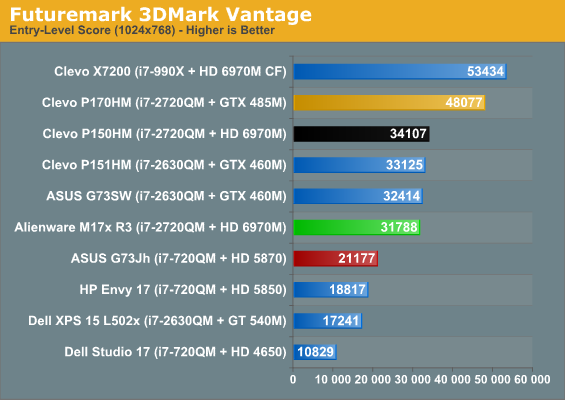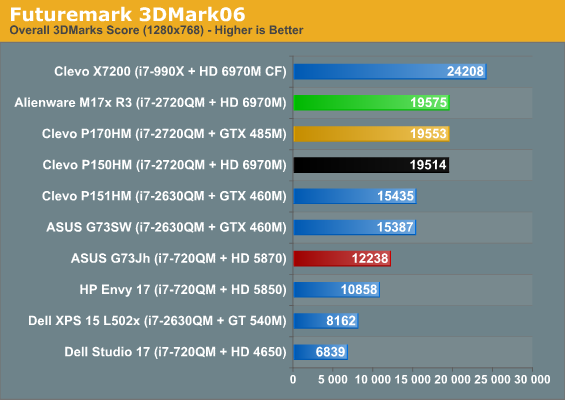 3DMark performance again seems to favor the unusually quick Clevo P150HM, while the GeForce GTX 485M soars past the 6970Ms in 3DMark Vantage. Futuremark isn't everything, though, as we'll soon see with the gaming tests.