GPU Performance: Between a Radeon HD 6450 & 5570
I grabbed some of our most recent GPU testbed data for the Radeon HD 6450 and the Radeon HD 5570, the latter of which is architecturally most similar to the Sumo GPU in the A8-3850. If you're wondering how much sharing memory bandwidth between the GPU and four CPU cores impacts performance, it's pretty significant. The HD 6450 only has 160 cores compared to 400 on the 6550D, while the 5570 has 400 cores running at 750MHz.
Note that these scores are taken with DDR3-1333, however if we push the memory bus all the way to its limit on desktop (DDR3-1866) you end up with performance that's somewhere between a 6450 and a 5570. AMD's branding makes sense in this case (6550D).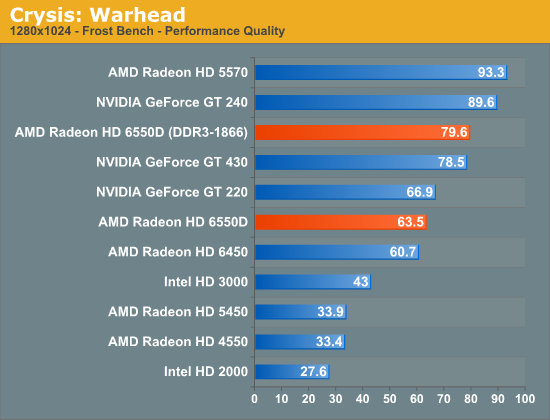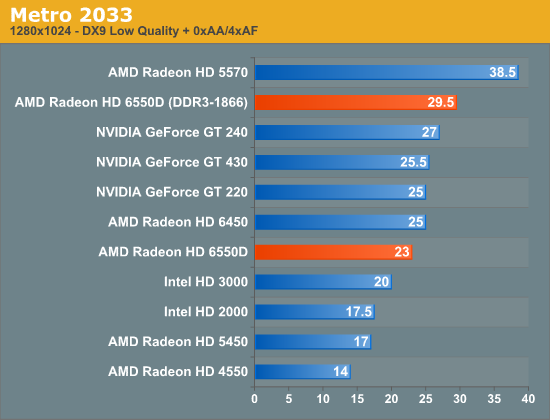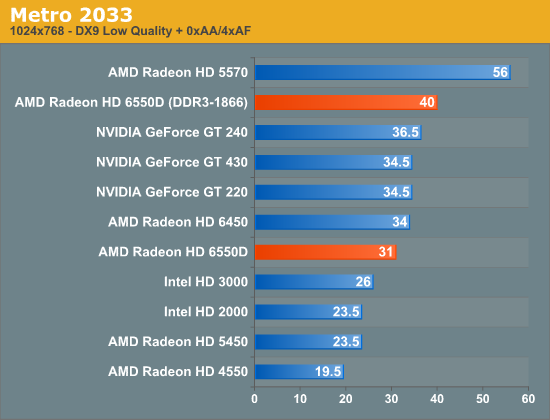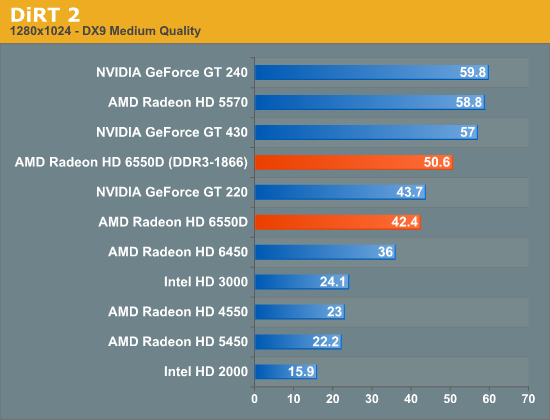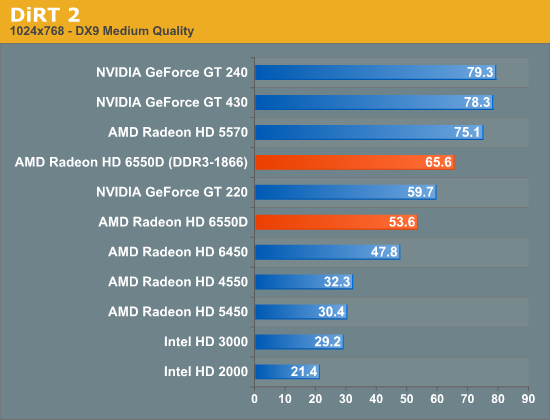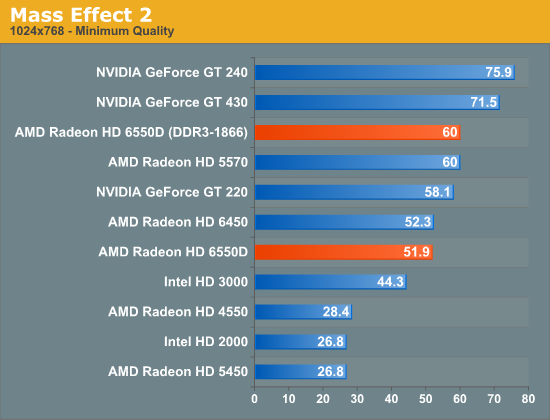 Overall the Radeon HD 6550D in AMD's A8-3850 APU performs a lot like a discrete Radeon HD 6450 card. For a GPU that ships integrated with all high-end A8 APUs, I really can't complain. The real question is how does it stack up when compared directly to Sandy Bridge, which brings us to our next page...