OCZ acquired Indilinx not too long ago and today we're seeing the first new controller from the company since 2009. OCZ calls it the Everest Platform, and it's an SSD targeted at the enterprise - at least for now.
It's Indilinx's first 6Gbps controller, good for up to 520MB/s reads and 410MB/s writes (but "only" 20K 4KB random write IOPS). The reference drive features two supercaps as its power loss protection circuitry. Everest will start at 64GB and be available in configurations of up to 1TB at customer request.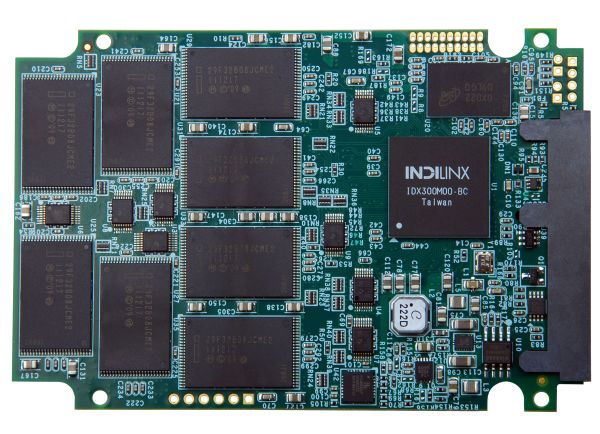 Given that OCZ owns Indilinx, I'm expecting some pretty aggressive pricing from these controllers. Still no word on a new consumer based Indilinx drive. OCZ did have a Vertex Plus on display, which is the old Barefoot controller but with new firmware that allegedly improves performance up to 500%. I have yet to test the aforementioned firmware so I'm not really sure how accurate the claims are.
It's clear that Indilinx based drives aren't going to be outperforming SandForce anytime soon, but the question is whether or not they'll get good enough to be a value alternative.