Introducing the IN-WIN BUC
When building a new machine, it's often easy to pass by certain manufacturers in favor of old standbys like Antec, Cooler Master, SilverStone, or Thermaltake. Whenever another company becomes a contender it's usually because they made a big splash at the top of the market and let the halo effect strike the way Corsair did. However, there's great engineering going on with smaller firms, and in the case of IN-WIN and their new BUC enclosure, you'd be surprised at just how much actual value can be crammed into what seems at first glance like a mid-range enclosure. If you're the type to tinker religiously with your desktop, the BUC may just be the case for you.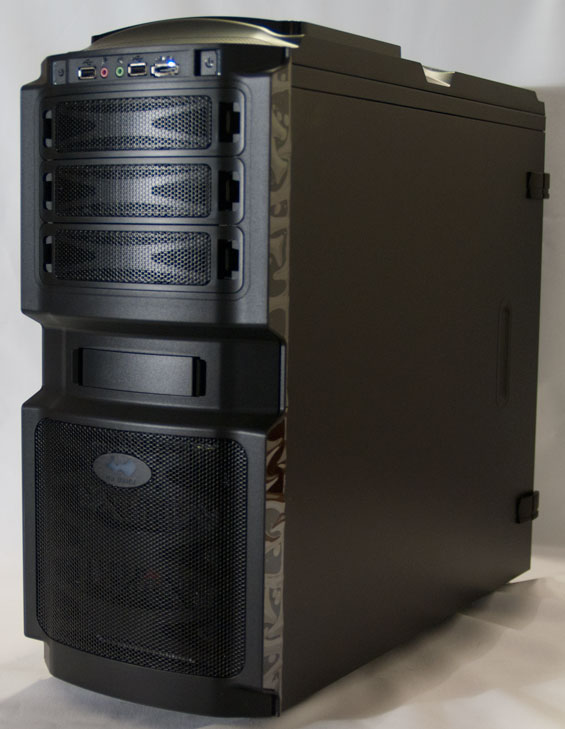 I'll admit I was a bit skeptical when the BUC arrived. Good enclosures can be difficult to find, and my initial perspective was that the BUC was going to be "just another gaming case". Thankfully my job requires more than snap judgments: I have to actually use the case, build a computer with it, and really get a feel for it. In the process, I found a lot of very pleasant surprises.
Keeping things moving with our new set of case reviews, the BUC is our first full-sized ATX case and as such it's the first case to take advantage of our full-sized ATX testbed, which I'll talk more about when we get to the thermal and acoustic testing. Once again I ask that if you have any suggestions for how we handle future case reviews, please feel free to let us know. Now, on with the show!
IN-WIN BUC Specifications
Motherboard Form Factor
ATX, Micro ATX, Mini ITX
Drive Bays
External
3x 5.25", 1x 3.5"
Internal
5x 3.5"/2.5" (three hotswap)
Cooling
Front
1x 120mm intake fan
Rear
1x 120mm exhaust fan
Top
1x 120mm fan mount
Side
2x 120mm fan mount (tested with extra included fan mounted)
Bottom
-
Expansion Slots
7
Front I/O Port
2x USB 2.0, headphone and mic jacks, eSATA
Top I/O Port
1x USB 3.0 (with routing cable)
Power Supply Size
Standard ATX
Clearance
250mm (PSU), 12" (Expansion Cards), 170mm (CPU HSF)
Weight
14.77 lbs.
Dimensions
19.9" x 8.3" x 19.1"
Price
$99
I whipped out the tape measure to give more exact figures of just what you can expect to fit in this enclosure, but generally speaking just about any standard CPU cooler or power supply should fit. As far as video cards are concerned, fitting anything the size of a Radeon HD 5970/6990 is going to be a tight squeeze, but other than that you should be good to go. Our GeForce GTX 580 was able to fit comfortably and easily with room to breathe.