Civilization V
Civilization 5 is the latest incarnation in Firaxis Games' series of turn-based strategy games. Civ5 gives us an interesting look at things that not even RTSes can match, with a much weaker focus on shading in the game world, and a much greater focus on creating the geometry needed to bring such a world to life. The DX9 version doesn't use any tessellation, but that doesn't mean it's not an intensive game.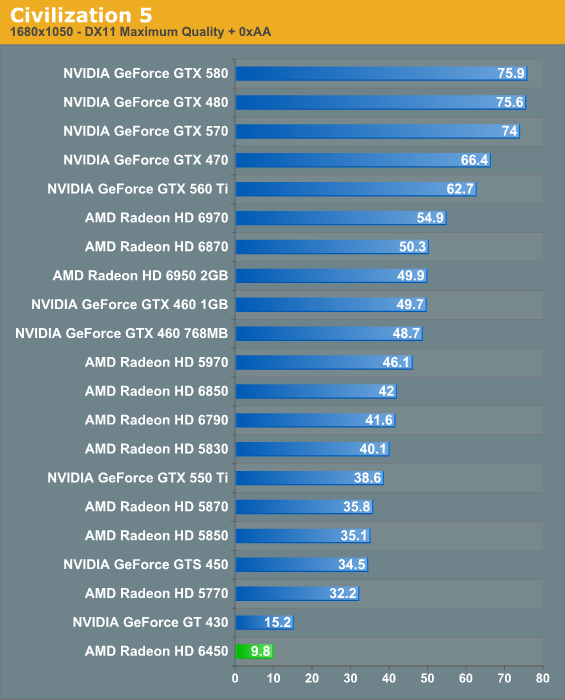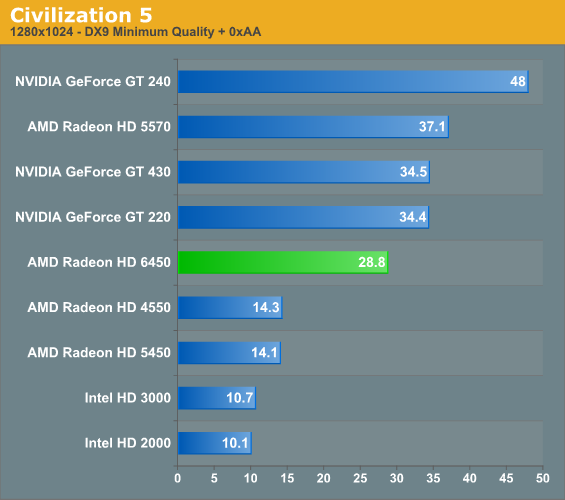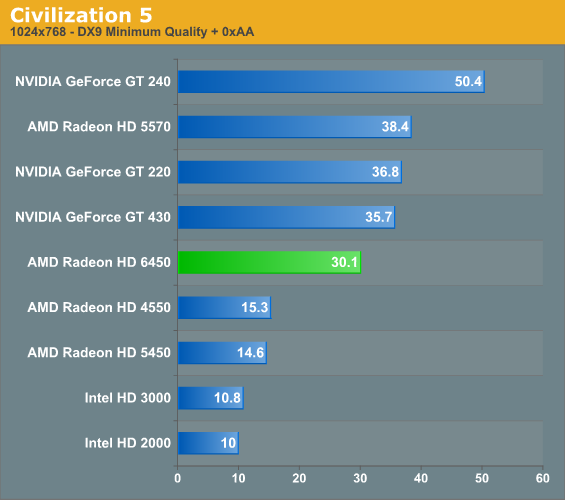 It's fortunate that as a turn based strategy game, Civilization V doesn't require great framerates. Because even with minimum settings under DX9 the 6450 struggles to break 30fps. The end result is playable, although it's not going to be very smooth.
Compared to the 5450 this ends up being the best case of the night for the 6450; the 6450 more than doubles the 5450's performance under Civilization V at both resolutions. We can't be sure if we're memory or shader bound, but we suspect it's the latter. Meanwhile the 6450 does crush Intel's HD graphics lineup here by nearly three-fold. The only place AMD comes up short is the same place they always come up short with Civ 5: against NVIDIA.