Overall System Performance using PCMark Vantage
Next up is PCMark Vantage, another system-wide performance suite. For those of you who aren't familiar with PCMark Vantage, it ends up being the most real-world-like hard drive test I can come up with. It runs things like application launches, file searches, web browsing, contacts searching, video playback, photo editing and other completely mundane but real-world tasks. I've described the benchmark in great detail before but if you'd like to read up on what it does in particular, take a look at Futuremark's whitepaper on the benchmark; it's not perfect, but it's good enough to be a member of a comprehensive storage benchmark suite. Any performance impacts here would most likely be reflected in the real world.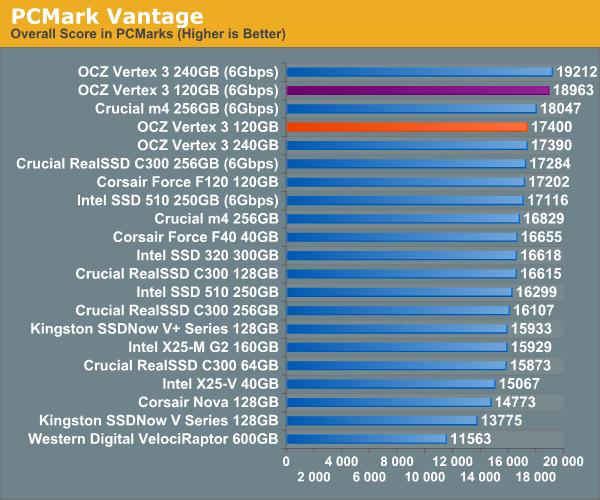 If we use PCMark as an indication of light system performance, the Vertex 3 120GB does pretty well here.