BattleForge
Up next is BattleForge, Electronic Arts' free to play online RTS. As far as RTSes go this game can be quite demanding, and this is without the game's DX11 features.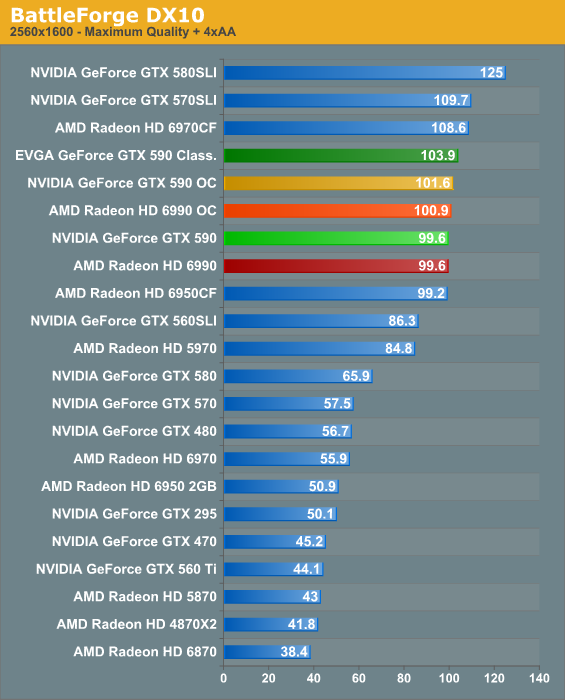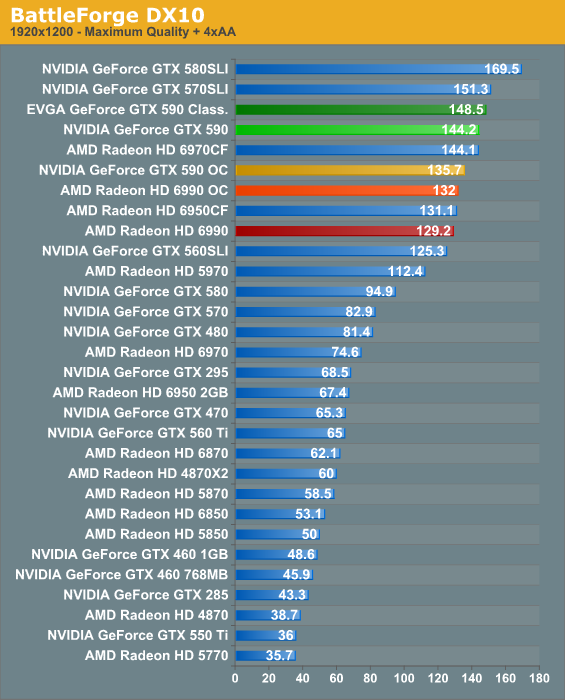 Most of the time BattleForge is a balanced game, and this situation proves it nicely with the GTX 590 and Radeon HD 6990 returning the exact same score of 99.6fps at 2560. Against the GTX 570 SLI however there's nearly a 10% gap, almost perfectly matching the difference in shading performance between the two setups.
Unusually—and had we not run this multiple times we would not have believed it—our overclocked GTX 590 underperforms the EVGA GTX 590 with its mild factory overclock. This is one of the reasons we believe we're blindly triggering OCP, as even if Battleforge were largely memory bandwidth limited our overclock still has a nearly 5% increase in memory bandwidth. The fact that scores are going down means something is amiss.