Crysis: Warhead
Kicking things off as always is Crysis: Warhead, still one of the toughest game in our benchmark suite. Even 3 years since the release of the original Crysis, "but can it run Crysis?" is still an important question, and for 3 years the answer was "no." However as we'll see the 6990 changes that: full Enthusiast settings at a playable framerate is finally in the grasp of a single card.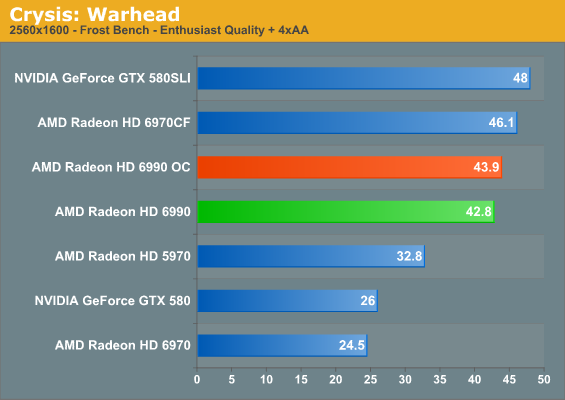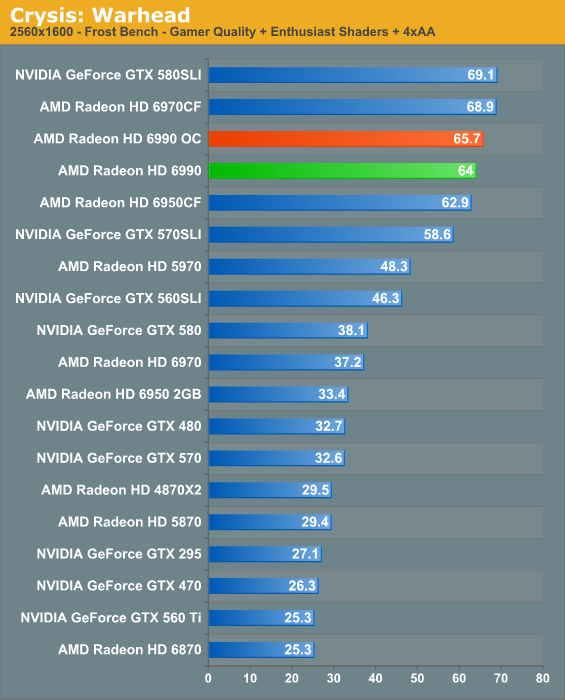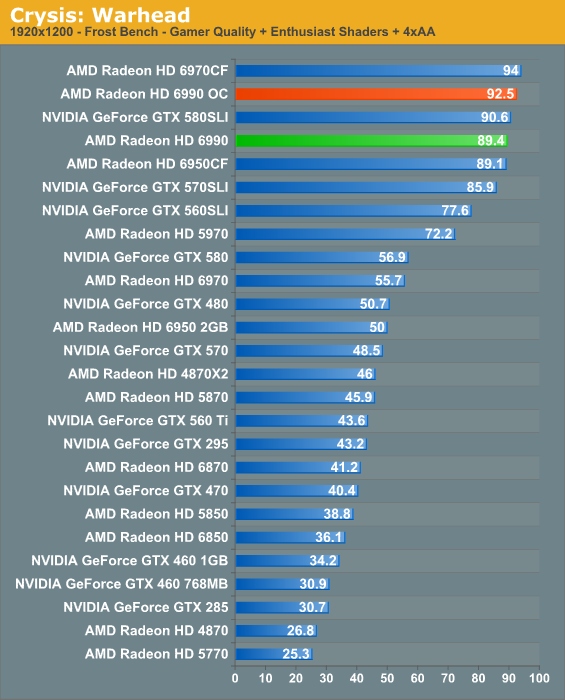 It should come as no surprise that with the 6990, AMD has hit a few different important marks on Crysis for a single card thanks to the card's near-6970CF performance. As far as our traditional 2560 benchmark goes, the 6990 cracks 60fps, meaning we can finally play Crysis at a perfectly smooth framerate at 2560 with our tweaked settings on what is more or less a single video card. Perhaps more importantly however, performance is to the point where Crysis in full enthusiast mode is now a practical benchmark. Thanks in big part to the extra VRAM here, the tops the 5970 by nearly 30%, coming in at 42.8fps. This is still a bit low for a completely smooth framerate, but it is in fact playable, which is more than we can say for the 5970.
Overall Crysis does a good job setting the stage here for most of our benchmark suite: the performance of the card is consistently between the 6950CF and 6970CF, hovering much closer to the former. Compared to NVIDIA's offerings the 6990 is solidly between the GTX 580 and GTX 580SLI, owing to the fact that NVIDIA doesn't have a comparable card. The GTX 580SLI is faster, but the 580 is also still the fastest single-GPU card on the market, meaning it commands a significant price premium.
Overclocked to uber mode however only shows minimal gains, as the theoretical maximum gain is only 6% while the real world benefit is less; uber mode alone will never have a big payoff.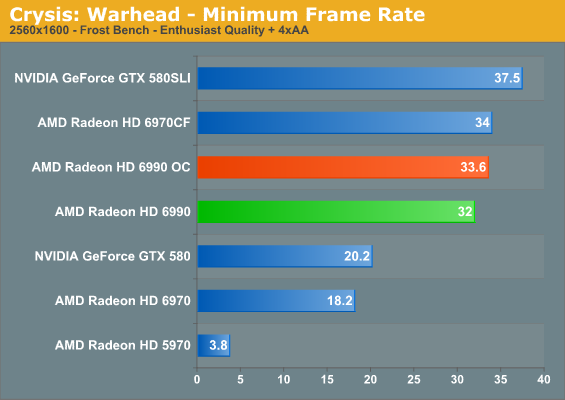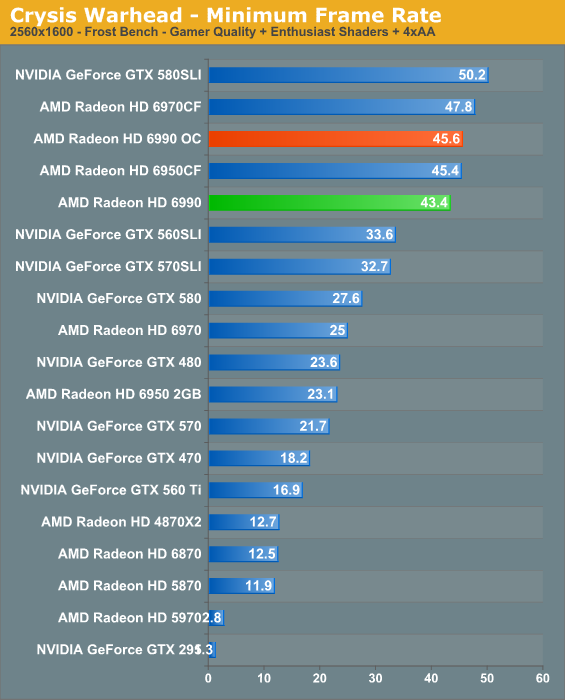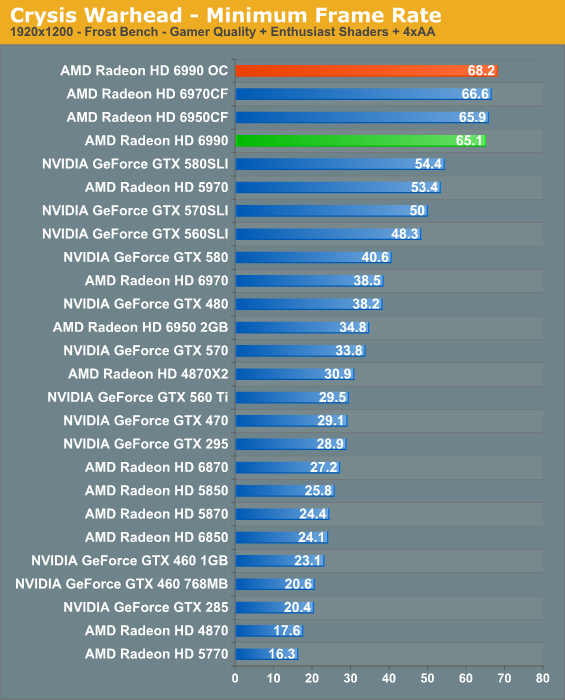 As far as minimum framerates are concerned the story is similar. For some reason the 6990 underperforms the 6950CF here by a frame or two per second, which given the 6990's mostly superior specs leads us to believe that it's a limitation of PCIe bus bandwidth. Meanwhile we can clearly see the benefits of more than 1GB of VRAM per GPU here: the 6990 walks all over the 5970.