Battery Life
It normally takes several days to fully run through our battery life test suite so forgive me for the brief nature of this section. I'll be running through the rest of the suite once I'm back from MWC.
The Atrix 4G has 28.6% larger battery than the Optimus 2X. The screen differences will also result in differing power consumption but overall I'd expect better battery life out of the Atrix than the Optimus 2X.
Our 3G web browsing test seems to confirm that: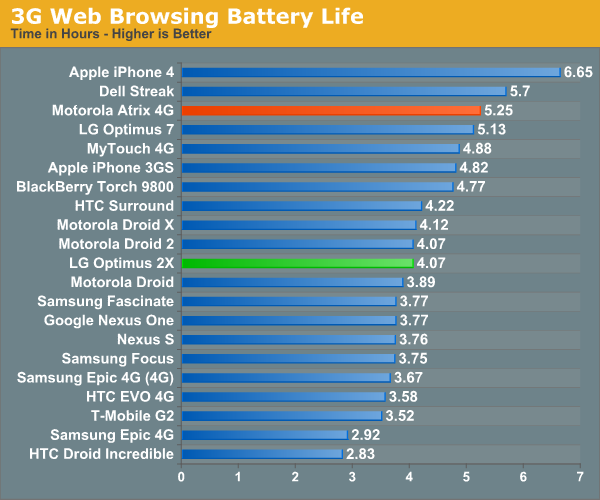 At 5.25 hours the Atrix 4G has the 6th longest battery life in this test of all of the phones we have in our Smartphone Bench database. If you remove the two KIN devices, that puts the Atrix 4G in 4th place. And if you're just looking at Android phones, the Atrix 4G is at the top of the list. The iPhone 4 lasts longer, but the Atrix 4G delivers a respectable battery life.