Battlefield: Bad Company 2
The latest game in the Battlefield series - Bad Company 2 – remains as one of the cornerstone DX11 games in our benchmark suite. As BC2 doesn't have a built-in benchmark or recording mode, here we take a FRAPS run of the jeep chase in the first act, which as an on-rails portion of the game provides very consistent results and a spectacle of explosions, trees, and more.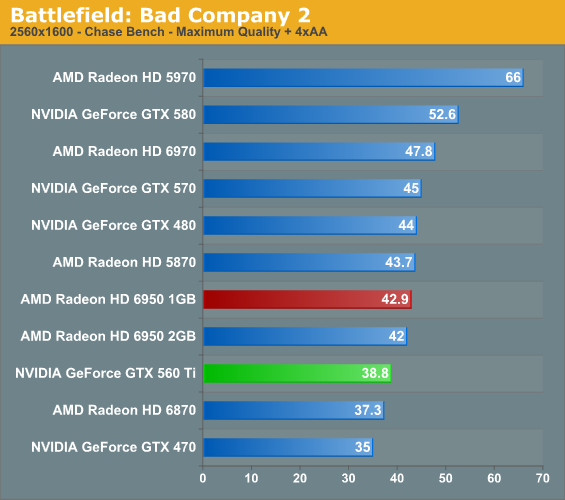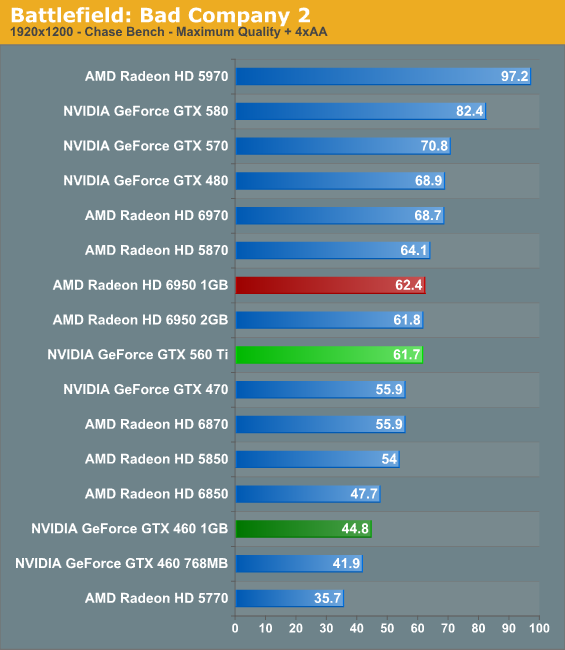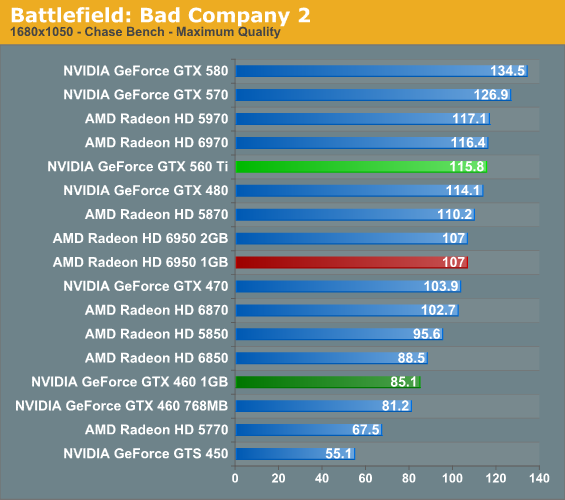 Even more so than HAWX, Bad Company 2 marks the closest we've seen the GTX 560 and the 6950 1GB. At 1920 the 6950 has a lead of under a frame per second, and it's not until 1680 that we see the GTX 560 take any kind of lead. In this case both cards just pass the all-important 60fps mark at 1920, representing the bottom necessary for (more or less) fully fluid gameplay.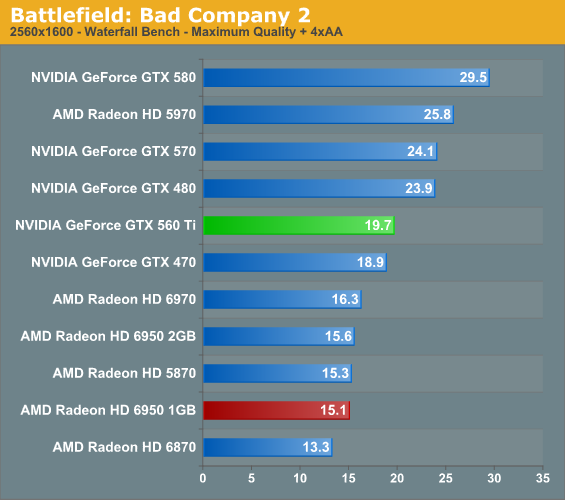 While we're not generally interested in 2560 with the GTX 560, it is the only resolution that we run our Waterfall benchmark on, so we'll quickly comment. NVIDIA normally does quite well here and the GTX 560 is no exception – even though it loses at this resolution on average, it's 30% faster when it comes to minimums. We've seen the minimums in Crysis go the other way, so minimums seem just as game-dependent as the averages with all things considered.