STALKER: Call of Pripyat
The third game in the STALKER series continues to build on GSC Game World's X-Ray Engine by adding DX11 support, tessellation, and more. This also makes it another one of the highly demanding games in our benchmark suite.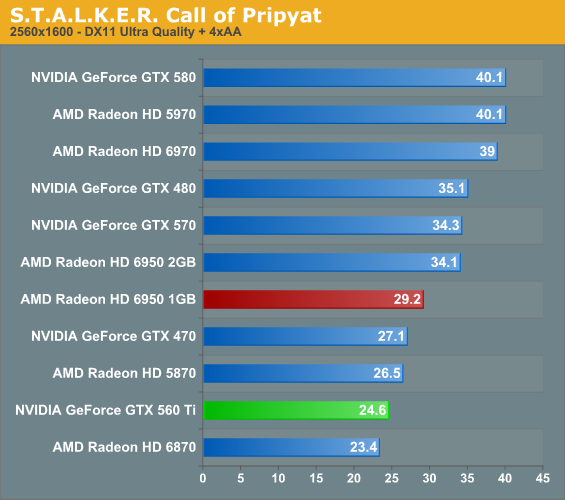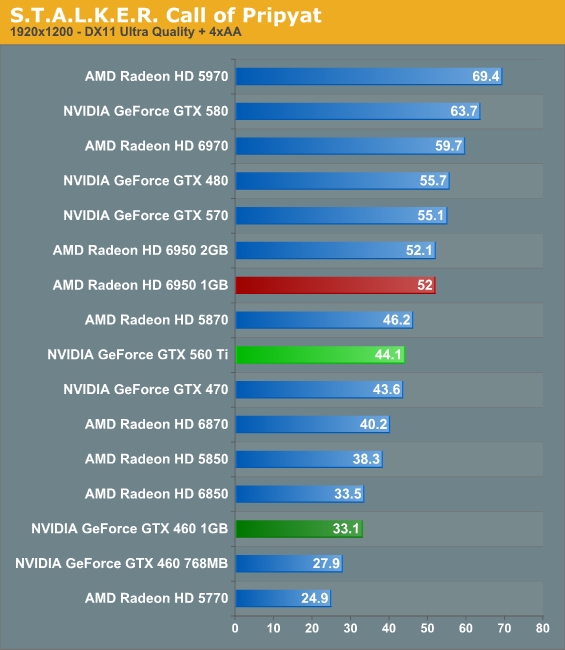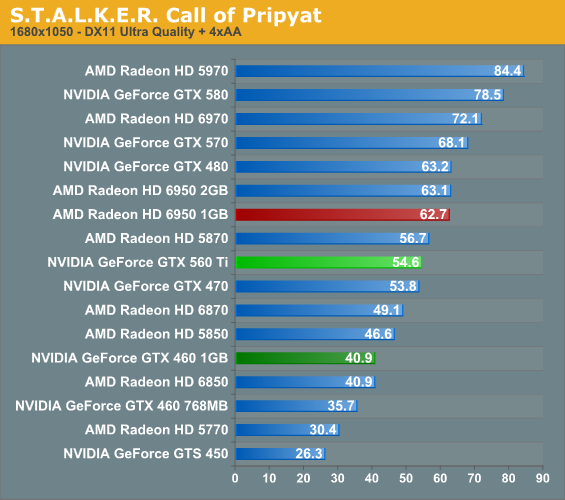 With STALKER being another game that normally favors AMD, there's no surprise here that the GTX 560 comes up short. The GTX 560 underperforms AMD's latest by 10%-15% depending on the resolution. The GTX 560's advantage over the GTX 460 1GB is still a very healthy 33% however, so it certainly looks like we're seeing the differences in shader architectures in action.