3D Rendering Performance
Today's desktop processors are more than fast enough to do professional level 3D rendering at home. To look at performance under 3dsmax we ran the SPECapc 3dsmax 8 benchmark (only the CPU rendering tests) under 3dsmax 9 SP1. The results reported are the rendering composite scores.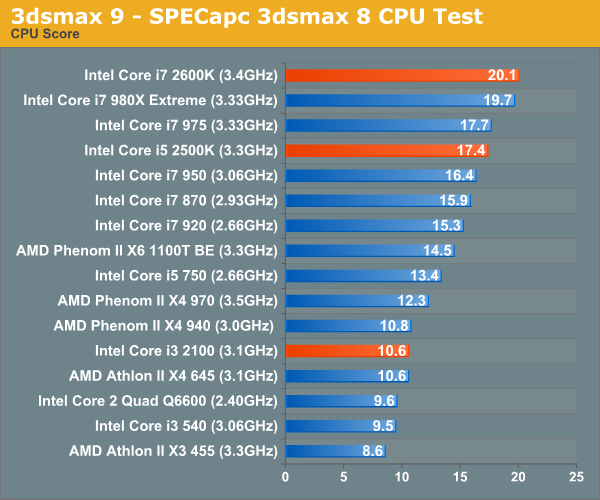 At the risk of sounding like a broken record, we have a new champ once more. The 2600K is slightly ahead of the 980X here, while the 2500K matches the performance of the i7 975 without Hyper Threading enabled. You really can't beat the performance Intel is offering here.
The i3 2100 is 11% faster than last year's i3 540, and the same performance as the Athlon II X4 645.
Created by the Cinema 4D folks we have Cinebench, a popular 3D rendering benchmark that gives us both single and multi-threaded 3D rendering results.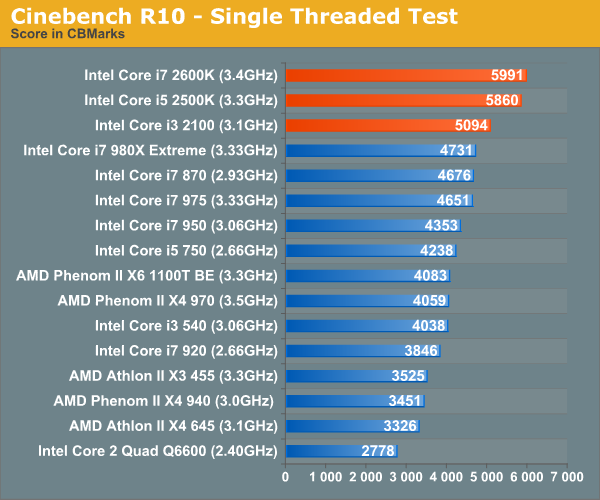 Single threaded performance sees a huge improvement with Sandy Bridge. Even the Core i3 2100 is faster than the 980X in this test. Regardless of workload, light or heavy, Sandy Bridge is the chip to get.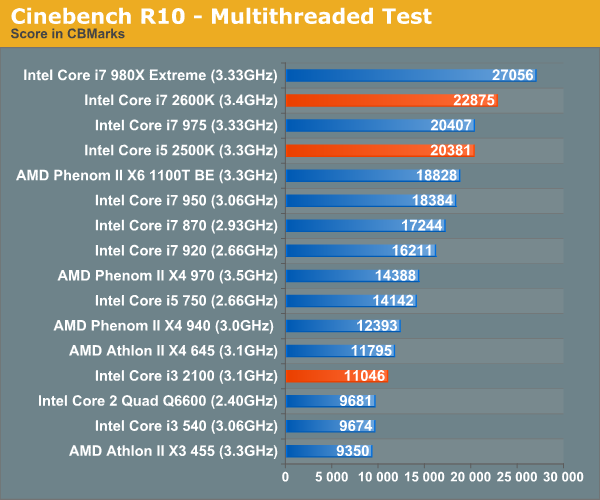 POV-Ray is a popular, open-source raytracing application that also doubles as a great tool to measure CPU floating point performance.
I ran the SMP benchmark in beta 23 of POV-Ray 3.73. The numbers reported are the final score in pixels per second.