Application and Futuremark Performance
It's not unreasonable to expect that given the blisteringly fast overclock on the Intel Core i7-950, the DigitalStorm BlackOps we have on hand should dominate our benchmarks. This is only made more apparent by the Corsair Force SSD (which PCMark Vantage is going to love) and the SLI'd GeForce GTX 580s. So just how much of a lead can the BlackOps pull?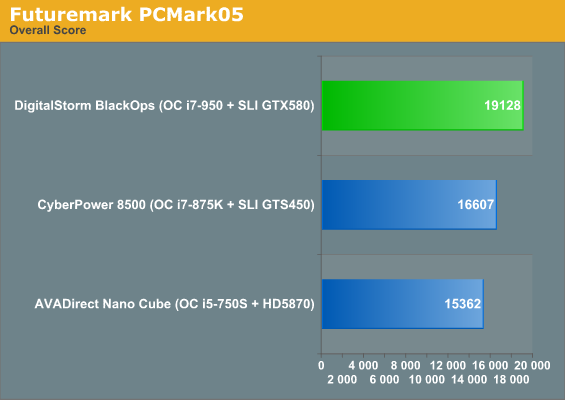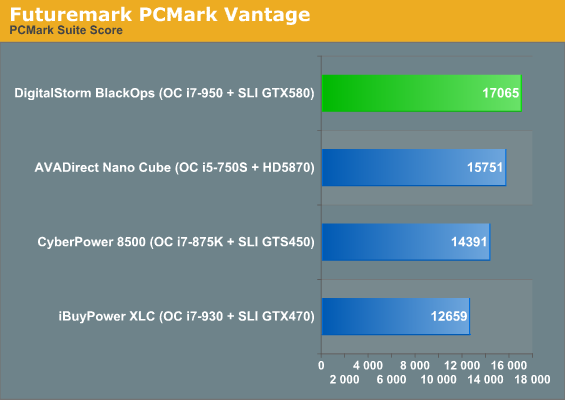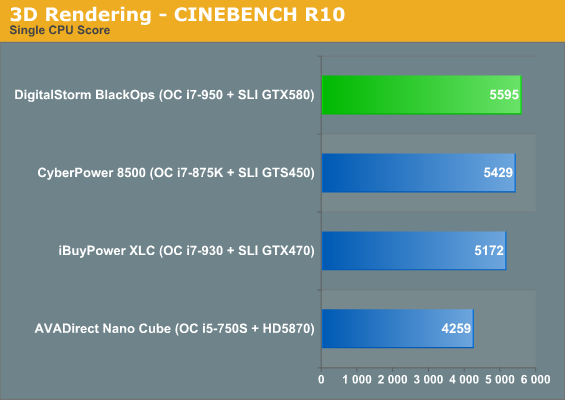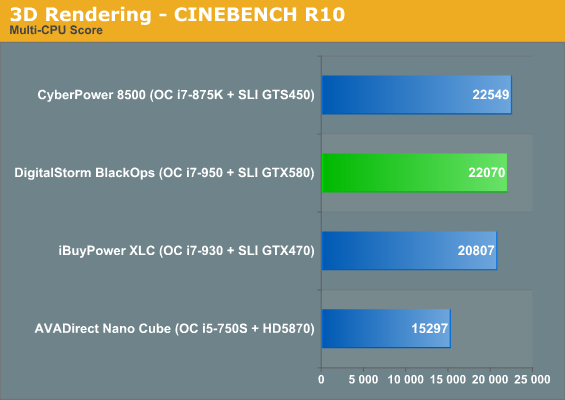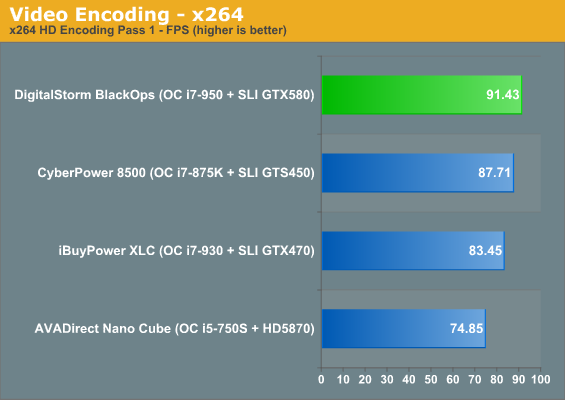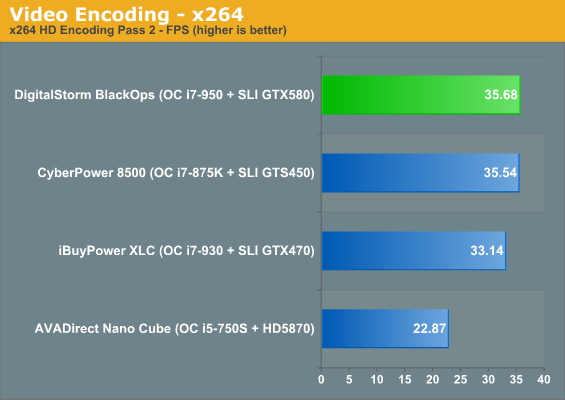 And there it is. The BlackOps posts its only loss in Cinebench's multi-CPU test, but the score is so close to the i7-875K powering the CyberPower desktop that it's barely worth mentioning. To be fair, though, the CyberPower unit costs a little over half what the BlackOps does. Of course, when we move into 3DMark we can expect to see where that price difference really comes in.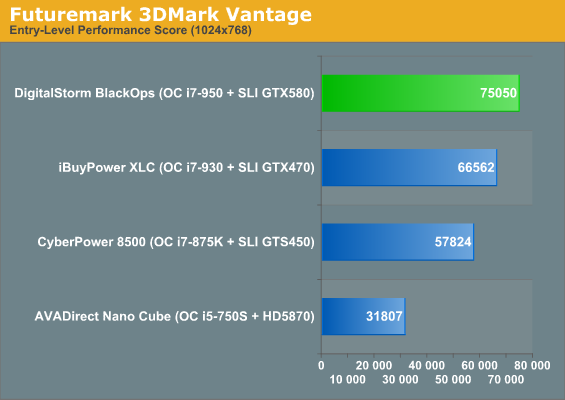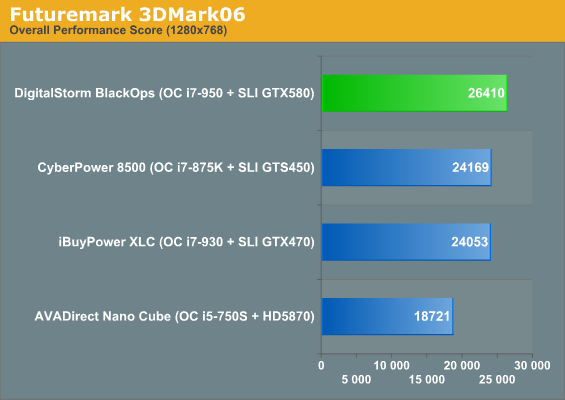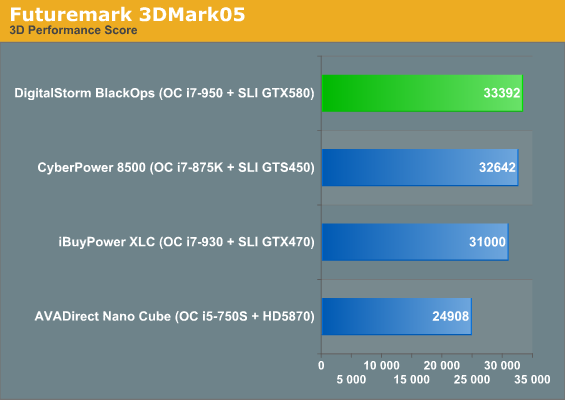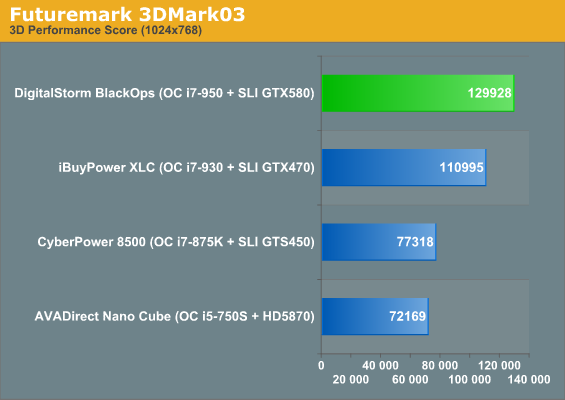 While 3DMarks 06 and 05 seem to be almost CPU-limited, the BlackOps tears away from the pack in 03 and Vantage thanks to the massive performance of the SLI'd GeForce GTX 580s. The closest competition comes from the iBuyPower unit with the SLI GTX 470s, but it's nowhere near what the BlackOps is capable of. When we get into our gaming benchmarks on the next page, that's only going to be more apparent.