BattleForge: DX10
Up next is BattleForge, Electronic Arts' free to play online RTS. As far as RTSes go this game can be quite demanding, and this is without the game's DX11 features.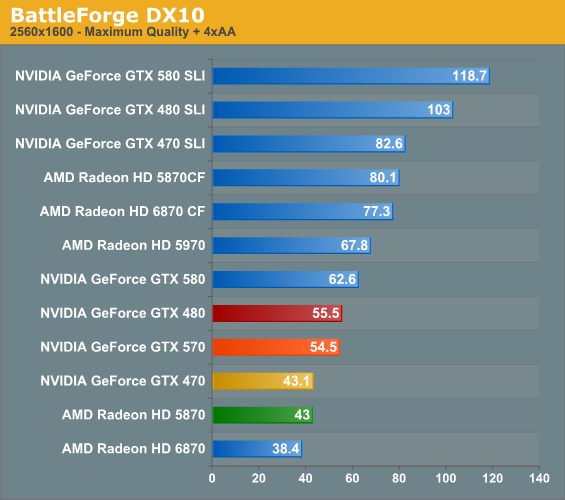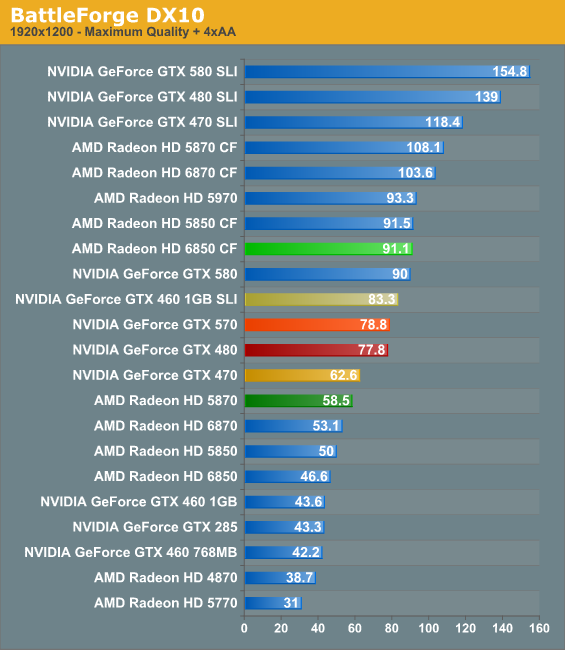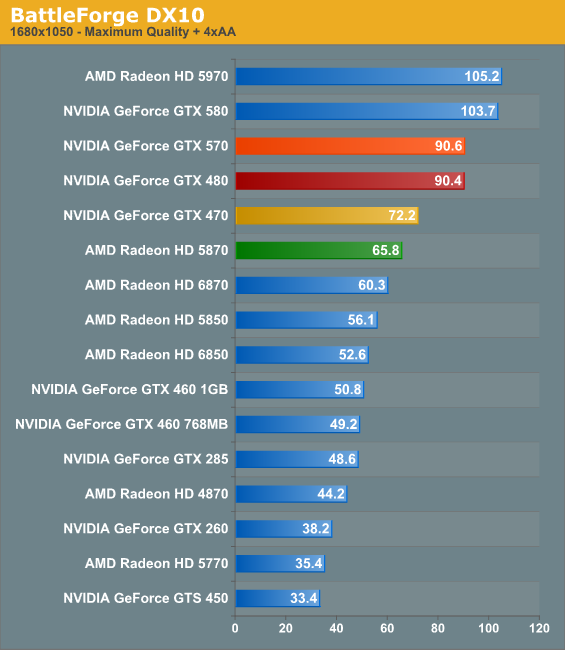 With no more than 1fps separating the GTX 570 and GTX 480 at all times, this is as close as a match can come. The 570 and 480 are interchangeable here, driving home the point that the GTX 570 will fill the role of a cooler, quieter, and cheaper GTX 480. Furthermore compared to the GTX 470 we're now a good 25% ahead, well exceeding the memory bandwidth advantage and approaching the theoretical shader performance advantage.
As for the competition, the Radeon 5870 is no threat to the GTX 570. The only real threat is the SLI/CF cards, which enjoy a notable performance advantage but nothing like what we saw with Crysis.