Application and Workstation Performance
Our review HP EliteBook 8740w leverages an Intel Core i7-820QM processor and a nigh obscene 16GB of DDR3, but keeps the storage conservative with the Western Digital Scorpio Black. In what may seem like an unfair fight, we've also included scores from some of our desktop review units to give you a feel for the kind of trade-off you're making in spending up for the mobile form factor.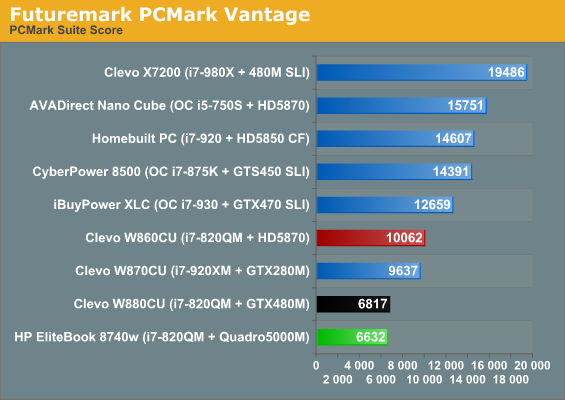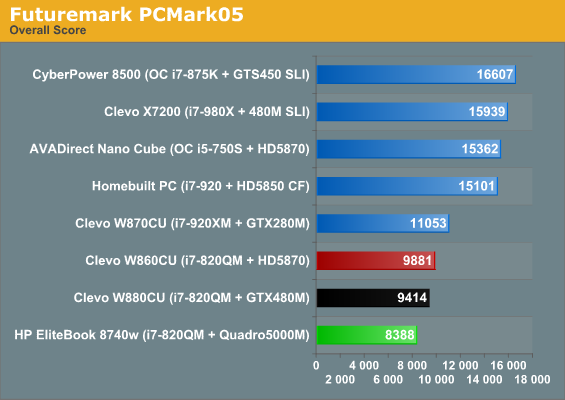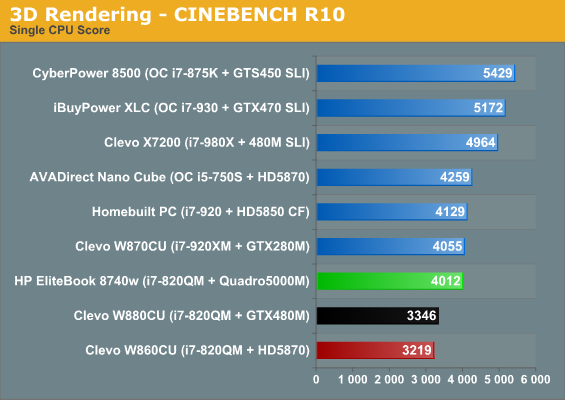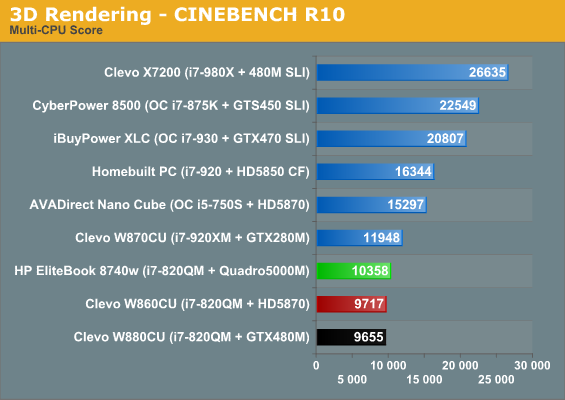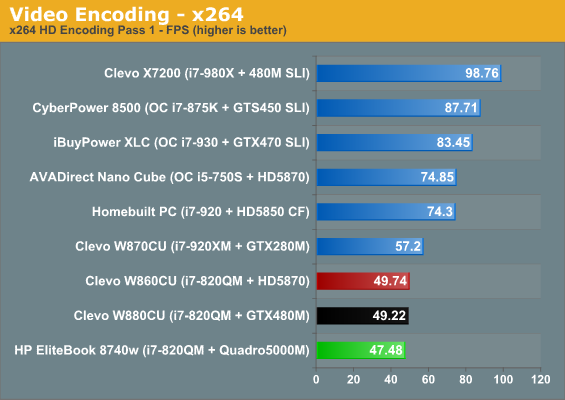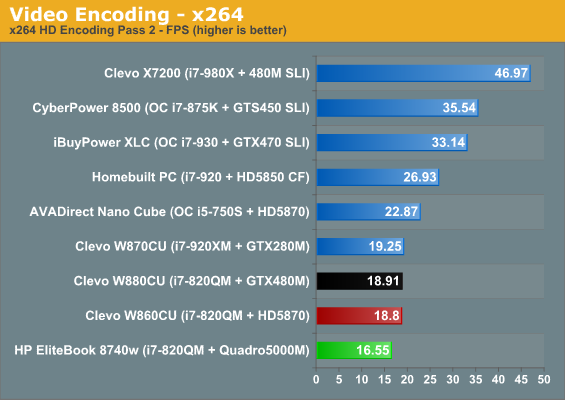 What we find is a bit troubling: the 8740w seems to come in consistently behind in every test but Cinebench. That said, AVADirect is fond of sending us Clevo units equipped with SSDs, and we think there's a good chance that's what's making up the difference here: the Scorpio Black mechanical drive in the EliteBook just can't pick up the slack. With all that said, these numbers aren't bad by any stretch of the imagination and are still miles ahead of competing consumer notebooks.
Since this is a workstation and bred for workstation-based tasks, we also did a quick run with SPECviewperf 11.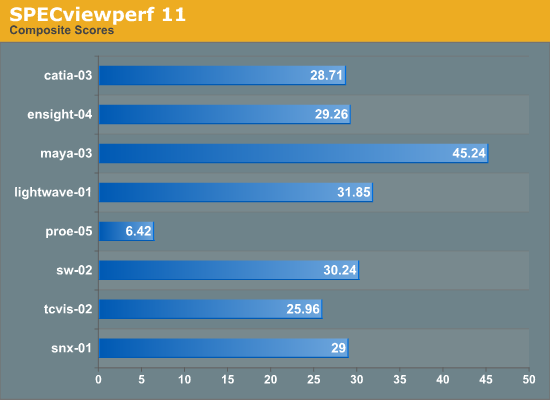 A visit to the results page of SPEC's site reveals a healthy lead over the previous generation mobile workstation parts but still a far cry from desktop workstation kit.