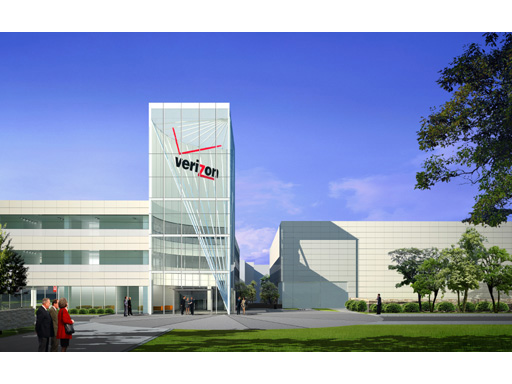 Verizon just announced that on this Sunday, December 5, Verizon will launch its LTE network in the US. The network will launch in 39 cities around the country (listed below) alongside LG's VL600 USB 3G/LTE modem.
The modem will be available in Verizon stores for $99.99 after a $50 rebate with a new 2-year agreement. Service will set you back $50 per month for up to 5GB of data transfers or $80 for 10GB. Overages are billed at $10 per GB.
Verzion stated that speeds on a fully loaded LTE network will range between 5 - 12Mbps down and 2 - 5Mbps up. Latency should be roughly half what it is today on VZW's 3G network.
We'll see more LTE modems ship before the end of the year and LTE enabled smartphones towards the middle of 2011, with devices being announced at CES in January.
What about the rest of the country? Verizon plans to have its current 3G network covered by LTE before the end of 2013.
Verizon Wireless 4G LTE Initial Major Metropolitan Area Deployment (Dec. 5, 2010)
Akron, Ohio
Athens, Georgia
Atlanta, Georgia
Baltimore, Maryland
Boston, Massachusetts
Charlotte, North Carolina
Chicago, Illinois
Cincinnati, Ohio
Cleveland, Ohio
Columbus, Ohio
Dallas-Ft. Worth Metroplex, Dallas, Texas
Denver, Colorado
Ft. Lauderdale, Florida
Houston, Texas
Jacksonville, Florida
Las Vegas, Nevada
Los Angeles, California
Miami, Florida
Minneapolis/Saint Paul, Minnesota
Nashville, Tennessee
New Orleans, Louisiana
New York, New York
Oakland, California
Oklahoma City, Oklahoma
Orlando, Florida
Philadelphia, Pennsylvania
Phoenix, Arizona
Pittsburgh, Pennsylvania
Rochester, New York
San Antonio, Texas
San Diego, California
San Francisco, California
San Jose, California
Seattle/Tacoma, Washington
St. Louis, Missouri
Tampa, Florida
Washington, D.C.
West Lafayette, Indiana
West Palm Beach, Florida

Verizon Wireless 4G LTE Initial Commercial Airport Deployment (Airport Name, City, State) Dec. 5, 2010
Austin-Bergstrom International, Austin, Texas
Baltimore/Washington International Thurgood Marshal, Glen Burnie, Maryland
Bob Hope, Burbank, California
Boeing Field/King County International, Seattle, Washington
Charlotte/Douglas International, Charlotte, North Carolina
Chicago Midway International, Chicago, Illinois
Chicago O'Hare International, Chicago, Illinois
Cincinnati/Northern Kentucky International, Covington, Kentucky
Cleveland-Hopkins International, Cleveland, Ohio
Dallas Love Field, Dallas, Texas
Dallas/Fort Worth International, Fort Worth, Texas
Denver International, Denver, Colorado
Fort Lauderdale/Hollywood International, Fort Lauderdale, Florida
George Bush Intercontinental/Houston, Houston, Texas
Greater Rochester International, Rochester, New York
Hartsfield-Jackson Atlanta International, Atlanta, Georgia
Honolulu International, Honolulu, Hawaii
Jacksonville International, Jacksonville, Florida
John F. Kennedy International, New York, New York
John Wayne Airport-Orange County, Santa Ana, California
Kansas City International, Kansas City, Missouri
La Guardia, New York, New York
Lambert-St. Louis International, St. Louis, Missouri
Laurence G. Hanscom Field, Bedford, Massachusetts
Long Beach/Daugherty Field, Long Beach, California
Los Angeles International, Los Angeles, California
Louis Armstrong New Orleans International, Metairie, Louisiana
McCarran International, Las Vegas, Nevada
Memphis International, Memphis, Tennessee
Metropolitan Oakland International, Oakland, California
Miami International, Miami, Florida
Minneapolis-St. Paul International/Wold-Chamberlain, Minneapolis, Minnesota
Nashville International, Nashville, Tennessee
New Castle, Wilmington, Delaware
Newark Liberty International, Newark, New Jersey
Norman Y. Mineta San Jose International, San Jose, California
North Las Vegas, Las Vegas, Nevada
Orlando International, Orlando, Florida
Orlando Sanford International, Sanford, Florida
Palm Beach International, West Palm Beach, Florida
Philadelphia International, Philadelphia, Pennsylvania
Phoenix Sky Harbor International, Phoenix, Arizona
Phoenix-Mesa Gateway, Mesa, Arizona
Pittsburgh International, Pittsburgh, Pennsylvania
Port Columbus International, Columbus, Ohio
Portland International, Portland, Oregon
Rickenbacker International, Columbus, Ohio
Ronald Reagan Washington National, Arlington, Virginia
Sacramento International, Sacramento, California
Salt Lake City International, Salt Lake City, Utah
San Antonio International, San Antonio, Texas
San Diego International, San Diego, California
San Francisco International, San Francisco, California
Seattle-Tacoma International, Seattle, Washington
St. Augustine, Saint Augustine, Florida
St. Petersburg-Clearwater International, Clearwater, Florida
Tampa International, Tampa, Florida
Teterboro, Teterboro, New Jersey
Trenton Mercer, Trenton, New Jersey
Washington Dulles International, Dulles International Airport, Washington, D.C.
Will Rogers World, Oklahoma City, Oklahoma
William P. Hobby, Houston, Texas