Package Contents and Power Rating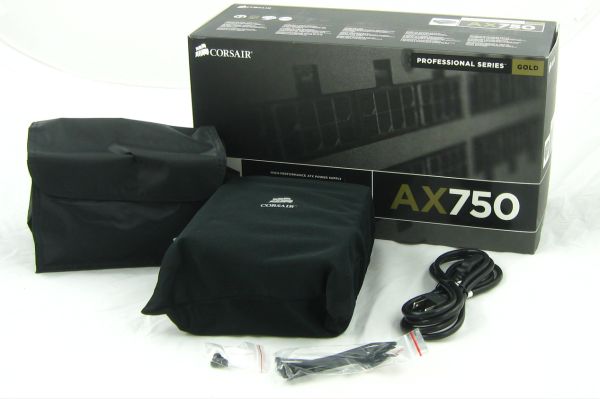 There are a few extras in the package, which is typical of high-end PSUs. Included are several cable ties, mounting screws, the power cable, and a users manual, plus a couple of cloth bags that can be reused. On the package we can see that the AX750 is EuP-ready (low power loss in standby mode) and is a compact design measuring 160mm including the modular connection panel. Their reviewer's guide suggested we look at efficiency at 50% load, where the AX750 will be at the maximum 90% or greater level, but we'll also look at how it handles lower and higher loads.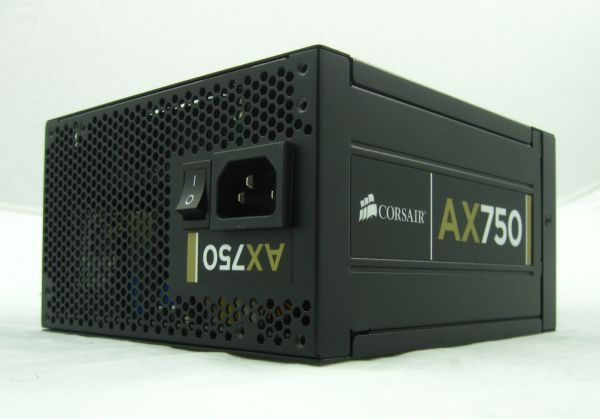 Here we have an external impression of the Corsair model. The Case has a black, scratch-resistant surface with a Corsair logo on both sides. It has honeycombed ventilation holes and a small power switch near the AC plug. It's a very well-made product, with our only complaint being that the fan grille protrudes a little.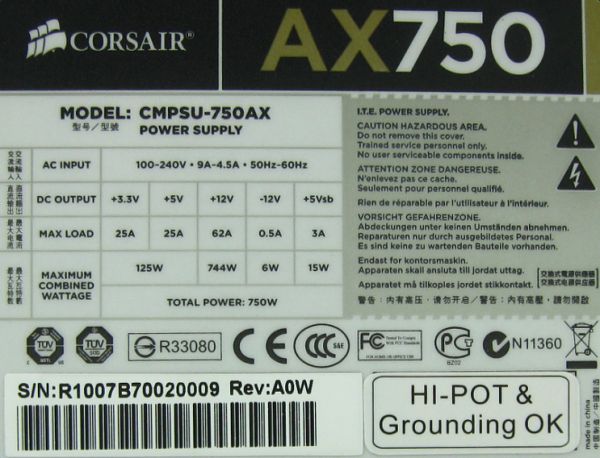 Corsair uses a single +12V rail that nearly delivers the full rated power. The AX has DC-to-DC for the smaller rails, so +12V feeds +3.3V/+5V and you can't use the whole 62A there. Even so, Corsair wants to supply modern components with plenty of juice, and 744W minus (up to) 125W is still a good rating. As you can see on the label, 100-240VAC and 50-60Hz are no problem for this PSU. The Corsair AX has active PFC, and we've tested the efficiency and PFC on both power grids.