For the purpose of NAS reviews, we have setup a dedicated testbed with the configuration as below. The NAS is directly connected to the testbed (using as many Cat 5E cables as there are ports on the NAS) without a switch or router inbetween. This is done in order to minimize the number of external factors which might influence the performance of the system.
NAS Benchmarking Testbed Setup
Processor
Intel i5-680 CPU - 3.60GHz, 4MB Cache
Motherboard
Asus P7H55D-M EVO
OS Hard Drive
Seagate Barracuda XT 2 TB
Secondary Drive
Kingston SSDNow 128GB
Memory
G.SKILL ECO Series 2GB (1 x 2GB) SDRAM DDR3 1333 (PC3 10666) F3-10666CL7D-4GBECO CAS 7-7-7-21
PCI-E Slot
Quad-Port GbE Intel ESA-I340
Optical Drives
ASUS 8X Blu-ray Drive Model BC-08B1ST
Case
Antec VERIS Fusion Remote Max
Power Supply
Antec TruePower New TP-550 550W
Operating System
Windows 7 Ultimate x64
.
In addition to the Realtek GbE NIC on-board the Asus P7H55D-M EVO, four more GbE ports are enabled on the system, thanks to the Intel ESA-I340 quad port GbE ethernet server adapter . With a PCI-E x4 connector, the card was plugged into the PCI-E x16 slot on the Asus motherboard.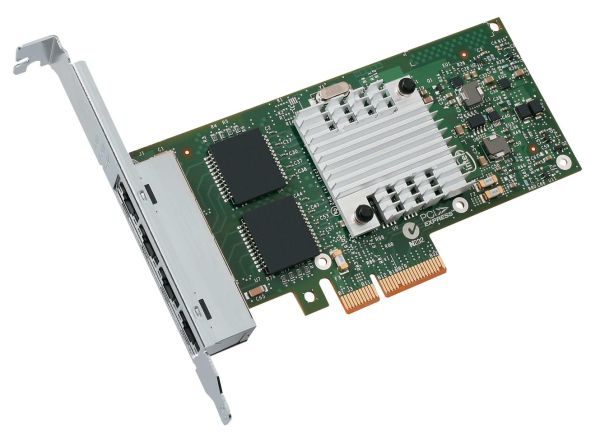 Two of the four ports are teamed together as shown in the video below below during the benchmarking.
Intel NASPT is used to benchmark the NAS device. In order to ensure that the hard disk transfer rate is not a bottleneck, NASPT is run from the secondary drive in the testbed (the Kingston SSD). With average read and write speeds of 178.8 MB/s and 167.8 MB/s, it is unlikely that a single GbE link NAS can be limited in performance due to the test system. However, a link aggregated NAS could be affected. Fortunately, as we will see in the next few sections, this wasn't the case for the 5big storage server.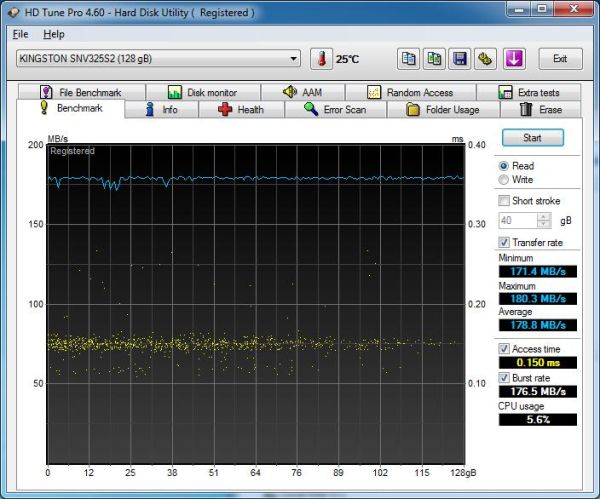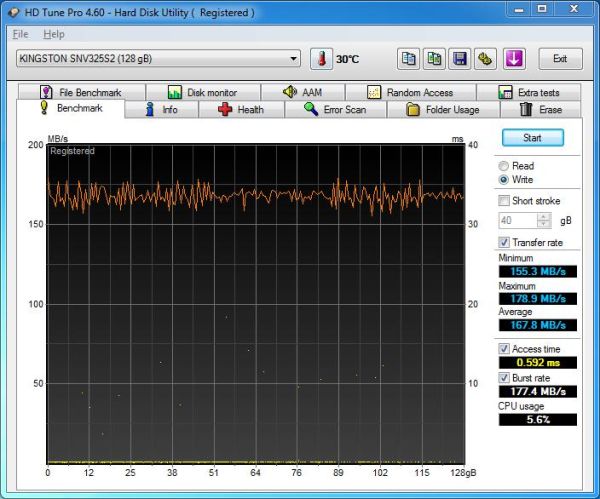 All file copy tests were also performed using the SSD. The file copy test consists of transferring a 10.7 GB Blu-Ray folder structure between the NAS and the testbed using the robocopy command in mirror mode.
There are three important sharing protocols we investigated in the course of our evaluation of the 5big storage server. In the next few sections, you will find NASPT / robocopy benchmarking results for Samba, NFS and iSCSI sharing protocols. Each section also has a small description of how the shares were set up on the NAS. The NASPT benchmarks were run in Batch mode thrice, giving us 15 distinct data points. The average of these 15 values is recorded in the graphs presented in the following sections. The robocopy benchmark was run thrice, and the average transfer rate of the three iterations is presented alongside the NASPT benchmarks.