Sonar 8 Audio Mixing Performance
In our only digital audio production test we take a multi-track recording and export it to a WAV file using Sonar 8. The benchmark isn't very well threaded and prefers two very fast cores to several slower ones: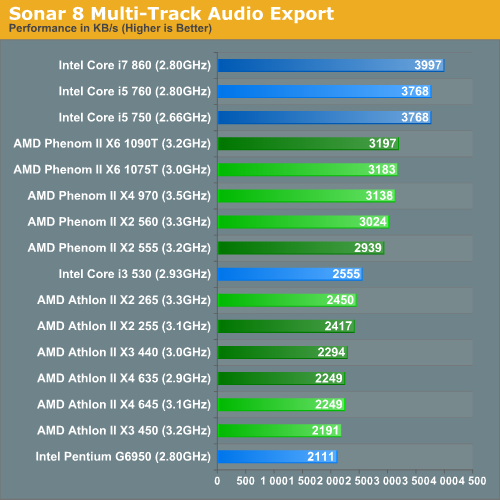 As I mentioned before, this is the biggest issue with AMD's lineup. If you're running applications that can't use the extra cores, AMD's advantage typically disappears.
Gaming Performance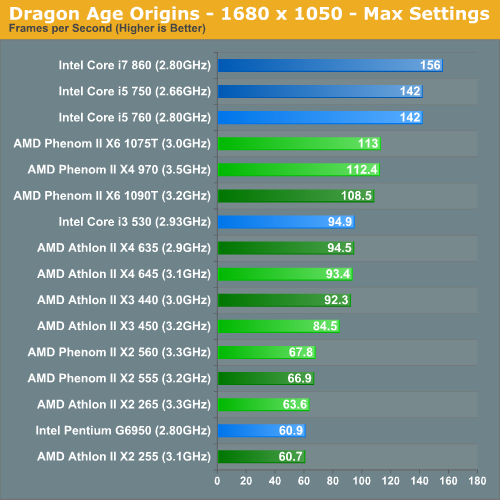 At the high end, AMD's Phenom II X6 and X4 lose to the similarly priced Lynnfields. In the middle the Athlon II X4 645 and Athlon II X3 450 do very well.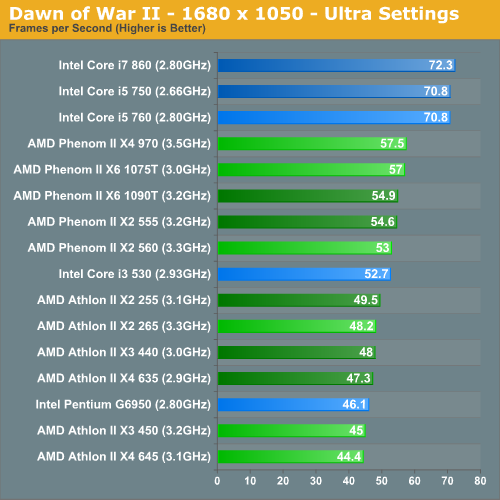 With the exception of the Phenom II X6 and X4 processors, AMD is generally competitive here. Intel maintains the performance advantage above $200. There's an unusual amount of variance in our tests here (particularly old vs. new AMD results). The variance appears to be caused by the platform shift as we moved all of our AMD testing to the same 890GX motherboard. The change in performance under Dawn of War II however doesn't really change the standings.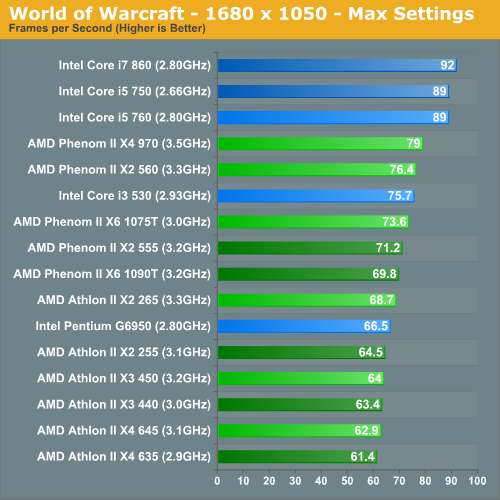 WoW performance is governed by two threads thus negating any core count advantage. AMD loses at the high end but is competitive around the $100 mark.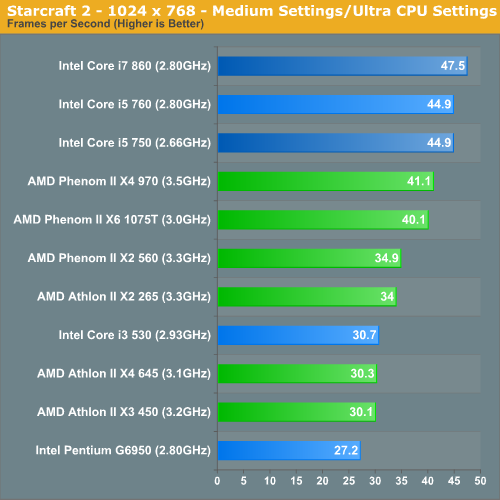 Starcraft 2 performance is something we're beginning to look at. Again we have a situation where a game doesn't use more than two cores. The Phenom IIs are slower than Lynnfield, while the multi-core Athlon IIs do well against their competitors. If you're building a fast Starcraft 2 box that doesn't have to do anything else, the dual-core CPUs do better here.