Of course, any discussion of the OMAP 3630 series would be incomplete without mention of the recent headlines involving Motorola's potentially locked down bootloader.
The original controversy stemmed from speculation that Motorola would be blowing e-Fuses on the OMAP platform. If you've been following console modifications the last few years, you'll likely recall that Microsoft has been using and blowing e-fuses for years now to prevent users from downgrading the Xbox 360 kernel. The reality is that TI has included mobile security and e-fuses through M-Shield on their SoCs for some time now, including the OMAP 3430 on the original Droid. We pinged TI just to clarify our suspicions:
"TI's M-Shield technology, which is integrated on the OMAP processors, does include OEM-specific, one-time-programmable keys (e-fuse) that are only accessible from inside the secure environment for authentication and encryption. It is up to our customers - Motorola in this case - to comment on how this component is utilized on our chips."
So M-Shield and e-fuses have always been on the TI datasheet, Motorola has just decided to use them on the X. It's highly likely that the X will have an encrypted and locked down bootloader just like the original Droid's European cousin, the Motorola Milestone - a device which is still unbroken months later. If Motorola goes this route, it's possible that it will be a long time before we see the same kind of custom ROMs on the X as we did the original Droid, and if a phone's bootloader isn't unlocked within a few months, the phone will likely be forgotten and replaced with the latest and greatest.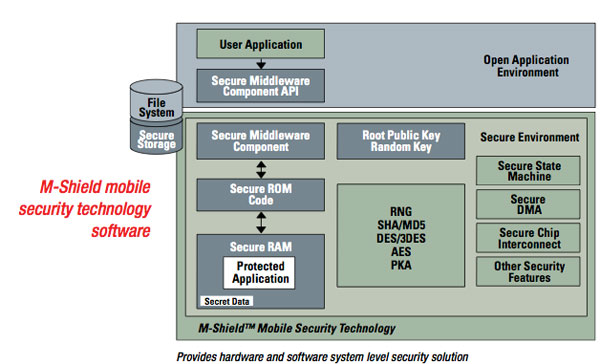 Motorola's official statement on the matter is that while they won't be bricking devices, they will be enforcing official firmware for the OS and baseband - and the mechanism for doing so is with e-fuses. The result is that if you aren't running updated and approved software (assumedly OS and baseband), the X will go into recovery mode and won't boot until approved software is re-installed.
Motorola is in an interesting bind here - there are carrier requirements and other legal requirements which force them to lock the bootloader. However, bootloaders from HTC devices are famously (in fact, possibly purposefully) easy to crack, making it easy for anyone to cook and flash their own ROMs and enable all kinds of customization. If the X truly is as locked down or more locked down than the Milestone, it might not even see that kind of development at all. As it stands now, if that kind of modification is important to you, you're better off with an HTC device.
Android's openness is an interesting subject. The platform is undeniably more open, but users are still forced to unlock bootloaders and flash custom ROMs, or root their devices to play around with things like overclocking or even loading different skins (Sense, Blur, stock, or others). Though it's unquestionably less locked down than iOS, Google and its partners could do well to take a look at Nokia, which famously provides instructions for and even encourages users to gain root on devices like the N900.