The Display in the Sun
As we mentioned earlier, the new glass is more reflective than the 3GS' screen. In direct sunlight the 4 is somewhere in between the usability of the iPhone 3GS and an AMOLED Android phone. The photos below should help convey that.
All of the screens were set to max brightness with automatic adjustments turned off. The EVO 4G came in as the worst of the bunch, while the iPhone 3GS was the most legible.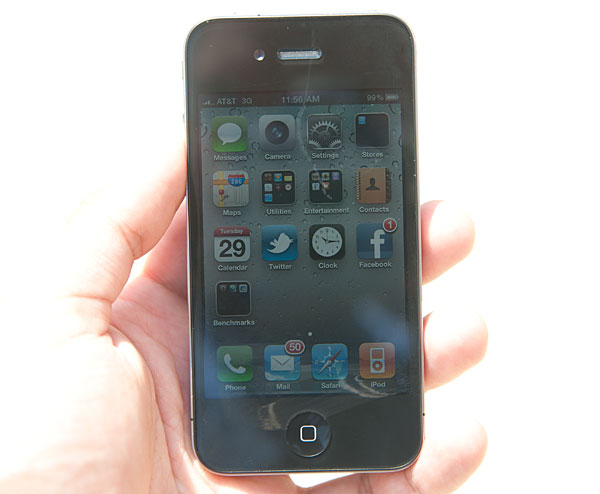 The iPhone 4 in direct sunlight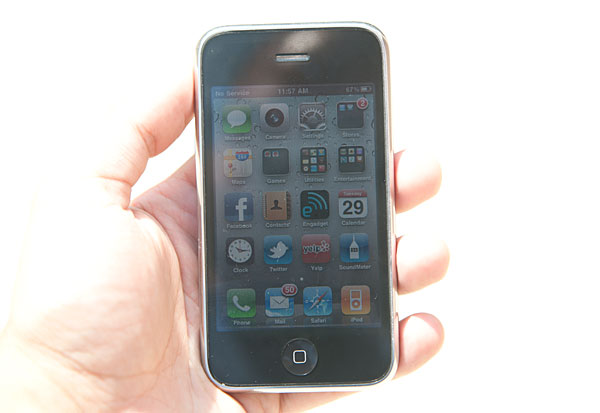 The iPhone 3GS in direct sunlight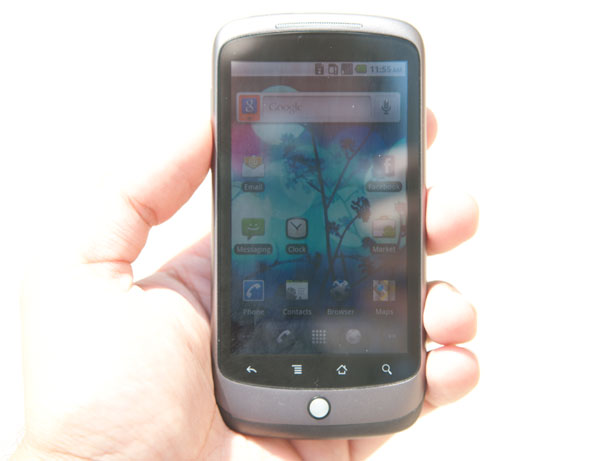 The Google Nexus One in direct sunlight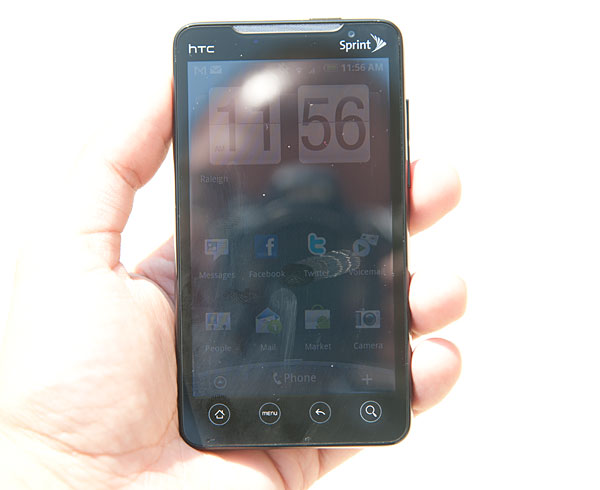 The EVO 4G in direct sunlight