It's been few months since AnandTech featured a P55 board review, but while Intel is expanding on their high-end with $1,100 Core i7 980X CPU's, their low-to-mid-range P55 platform is still the one on most people's radars. Today we're looking at two Intel P55 boards that fall under Intel's "Extreme" series, the DP55KG and DP55SB.
The "Extreme" series has historically produced one board per chipset so that Intel has an offering for those consumers with overclocking high on their agenda. This time round, Intel has gone for a couple of boards, their separating feature being the form factor – one ATX and one MicroATX.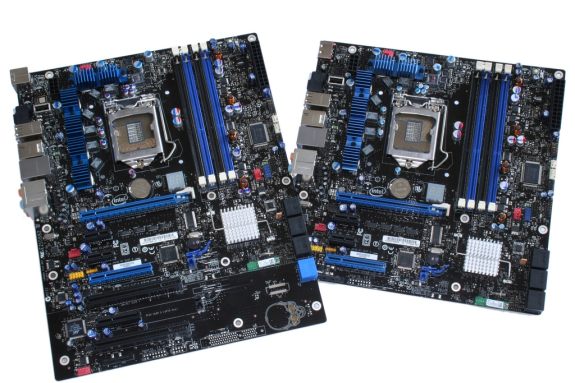 Overview/Conclusion
In the DP55KG and the DP55SB we have two almost identical boards, separated only by the visual and physical difference of their form factors. The extra expansion slots and SATA/E-SATA ports of the DP55KG are very much tacked onto the same foundation of the DP55SB board and unsurprisingly, there is little to separate the two in terms of performance, power consumption or price. This is very much a case of one design filling two spaces in the Intel product line-up.
The vast range of ATX-based P55 boards proves to be tough competition for the DP55KG. While the layout of the BIOS is good in general, it lacks experience in the overclocking section. The board misses out on certain features as well as the quality of components that rival boards offer in direct comparison. On sale at $199, its direct competition includes EVGA's excellent P55 FTW and even looking $20-25 cheaper, the Asus P7P55D Deluxe and Biostar's TPOWER i55 both make stronger cases. Move away from P55, and you've got the option of running with H57 instead, specifically at the $200 mark, ASUS's P7H57D-V EVO, offering SATA 6G and USB 3 capabilities and excellent overclocking potential.
The DP55SB comes in ~$5 cheaper than the DP55KG at $195 which puts it right at the top of the M-ATX price bracket with only the ASUS Maximus III Gene as competition. Unfortunately, the Gene offers a lot more in terms of features and overclocking potential so you're left wondering where you money is going. While both the driver install and BIOS updating procedures are so simple that a 5-year old could manage it in their sleep and the on-board Intel NIC is a positive addition, it's not enough to paper over the cracks.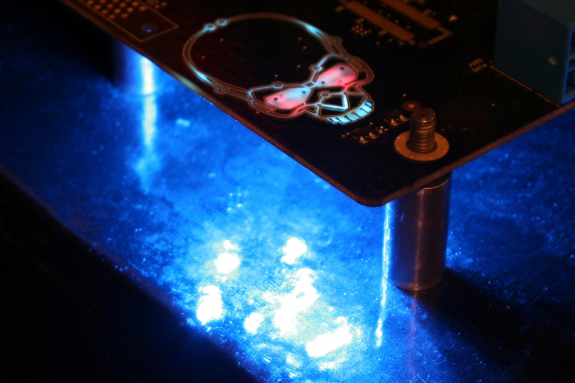 In our testing, both boards ran into problems with automated overclocking, memory overclocking on the 2:10 ratio and S3 resume over 170 bclk. While these are all problems that could be argued to be 'bonuses' on Intel's standard desktop boards, when you step up into the $150-200 range of overclocking-focussed boards, it doesn't cut the mustard. EVGA's E-Leet, Asus' Turbo-V and ROG Connect and even MSI's OC Genie make Intel's IDCC look distinctly average.