Completing the Eyefinity 6 Build
Just when we thought we were good to go with the first four panels, we heard a loud snap and a whole lot of bad ensued. The tape we applied earlier made it look like the panels were happily resting against one another but in reality it was just barely holding together a contraption that did not want to be contained any longer.
Apparently we hadn't adjusted all of the mounts properly and eventually the tape gave way (hence it not being magic sticky tape):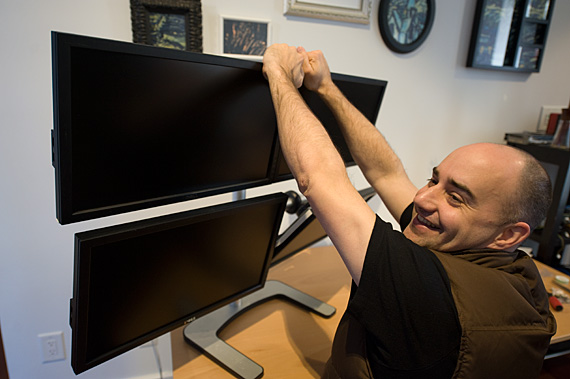 Here we have AMD's Chris Hook holding two panels together while I tighten the mounts to hopefully keep them in place. I believe I'm telling him a funny story at this point as well.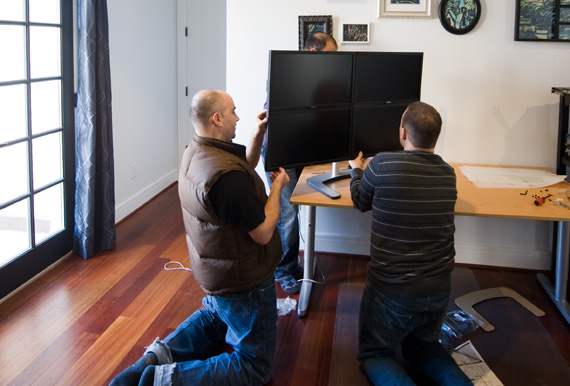 Setting up one of these Eyefinity 6 builds is definitely a two person job, and I wouldn't shy away from having a third join in. It definitely helped us.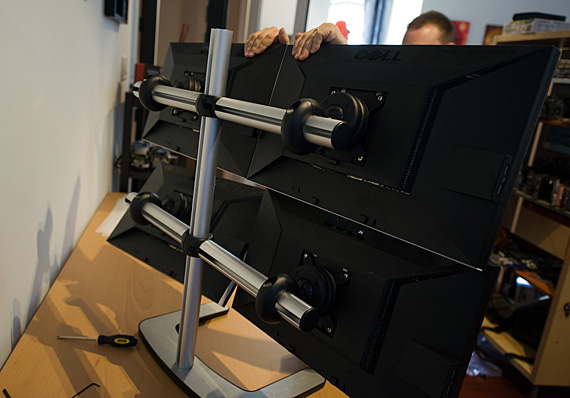 Luckily Atdec's two display stand was much easier to assemble. You just adjust the vertical position of the arms that will hold your two displays, and with that done just clamp them into place. We lined up the two remaining displays to our slanty 4 monitor setup and things started to come together: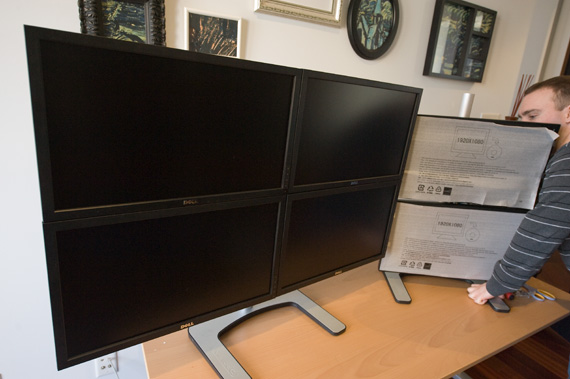 The whole process took a couple of hours. It would've taken more if we cared about trying to get all of the bezels to line up perfectly. If you've got a friend (or ten) who have great attention to detail and are extremely patient with assembling things, invite them over to help setup your $1500 Eyefinity 6 display (you should probably bake them a cake).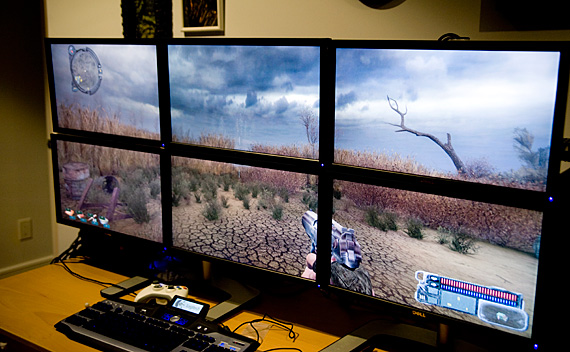 The finished product definitely had issues. The tape didn't keep the panels together forever. I will say that the gaps between the bezels didn't bother me that much, although the combined thickness of two bezels was annoying when actually using the system.