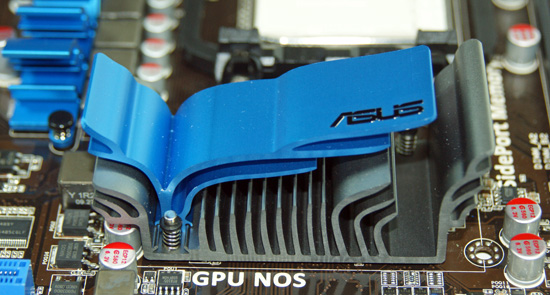 We recently previewed the 785G chipset and had to stop testing as the early beta drivers were not mature enough to provide a full performance analysis. We have since received two updated sets of drivers and are glad to report that significant progress has been made in enabling a variety of features missing in the first set. However, a full NDA is in effect on the chipset now so that is about as far as we can take it today.
In the meantime, AMD is allowing limited press coverage (pictures with just a few words of text) on the 785G motherboards. We still have boards from MSI, Biostar, ECS, and ASRock coming along with additional models from Gigabyte and ASUS that we hope to provide a quick glimpse at before the NDA lifts next month.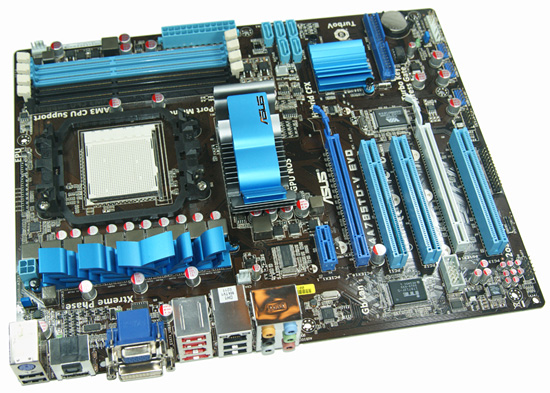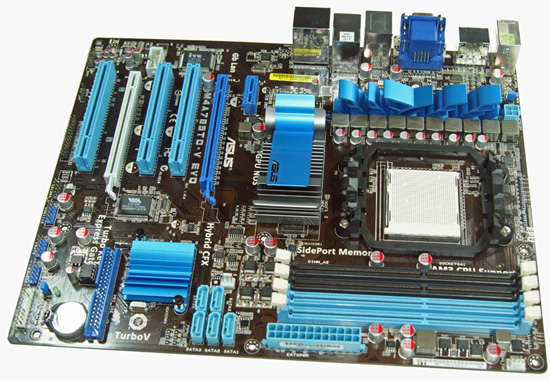 The star of today's show is ASUS' M4A785TD-V EVO that features AMD's 785G/SB710 chipset combination along with 128MB of DDR3 SidePort memory. The AMD 785G features the updated HD 4200 graphics engine that adds DirectX 10.1 and UVD 2.0 features along with multi-channel LPCM audio output to the mix compared to the previous generation HD 3200 on the 780G chipset. This particular board is part of ASUS' new EVO lineup that features improved cooling (StackCool 3), components, software, and specific BIOS options to provide additional performance over their entry level products.
The SB710 Southbridge provides IDE support, five 3Gb/s SATA ports with RAID 0, 1, 0+1 options, and a 3Gb/s eSATA connection on this board.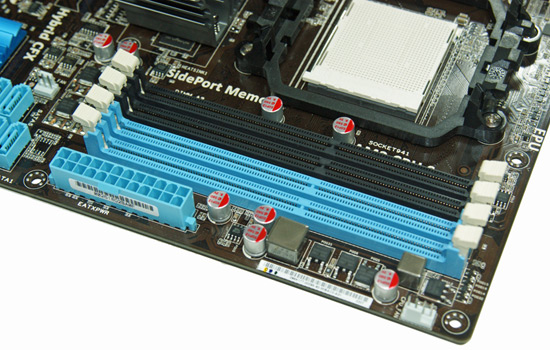 This particular board features DDR3 support which means an AM3 based processor is required. The four DIMM slots support up to 16GB of memory.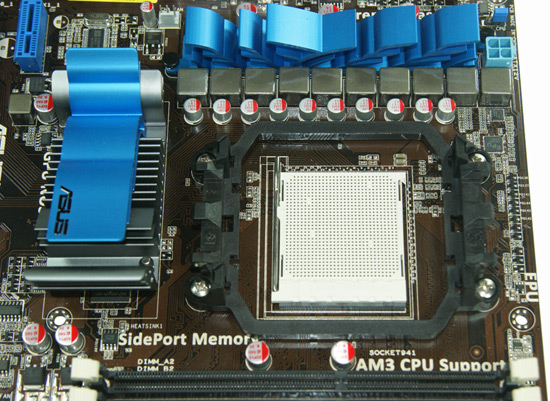 The CPU area is open and we were able to squeeze a Thermalright Ultra 120 Extreme in and still utilize the first DIMM slot with low rise memory modules. ASUS implemented a 8+2 phase power design on this board along with upgraded capacitors. The 785G and MOSFET heatsinks work surprisingly well, especially with radial cooling devices.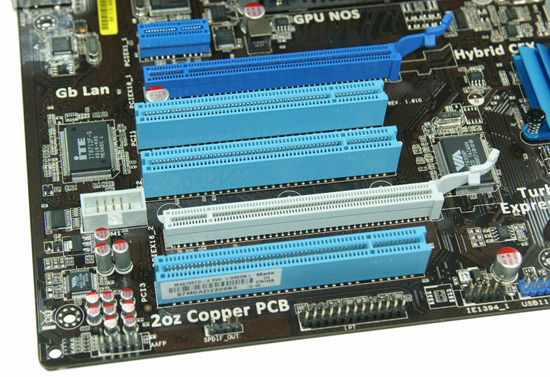 The slot arrangement offers a variety of options and spacing is decent. We are not sold on the need for three PCI slots, but otherwise this layout works well. There are two PCIe 2.0 x16 slots (x16, x4), one PCIe x1 slot, and three PCI slots. ATI Hybrid CrossFireX support is featured on this board.

The I/O panel contains a PS/2 combo mouse port, optical S/PDIF out port, HDMI/DVI-D/D-Sub ports, eSATA port, IEEE 1394a port, Gigabit Ethernet LAN port, six USB 2.0 ports (total of 12 on the board with the headers) , and the audio panel. LAN support is via the Realtek RTL8112L controller, IEEE 1394a support comes by the VIA VT6308P chipset, and audio output is provided by the VIA VT1708S 8-channel HD audio codec.
We will be back in August with a full review of the 785G chipset along with several motherboards based on this new chipset.