Dell's top-end LCD recently made headlines when it disappeared from the Dell website. There has been no official recall of 3008 LCDs already shipped, which leaves some users wondering if they might get stuck owning a $2000 v1.0 lemon. We first heard about the 3008WFP in late 2007, and quite a few were on display at the Dell CES 2008 booth. We've had a standing request in with Dell to get a review sample as soon as possible, but we're still waiting on that. We asked our Dell contacts about the status of the 3008WFP in order to get some clarification. Here's the official word:
"The Dell 3008 monitor has been well received since launch and has been very popular with customers. In February we experienced a small technical issue with the product that has been long resolved. Currently the monitors are on extended lead times and in order to manage demand, the 3008 is not available on dell.com. We are managing orders on a prioritized basis and hope to have the product available to all customers in the near future. The Dell 3007 and 2707 monitors, also very popular with customers, are available at dell.com."
Dell wouldn't go into additional details other than to state that the technical issue is resolved and they are currently playing catch up to fulfill the large demand for the 3008WFP. That is why they are managing orders on a prioritized basis and have (temporarily) removed it from their website. The older 3007WFP remains available, of course.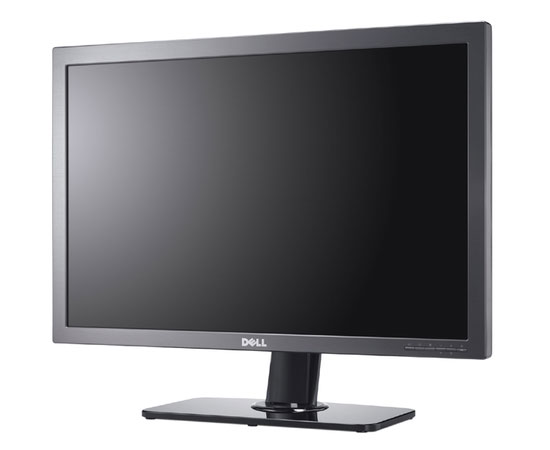 So what could have caused the problems and who does this affect? We'd love to know more about what may or may not be wrong with the earlier revisions; it could be that any technical issues were corrected before end customers actually started receiving product. [Ed: Speculation Alert! Take the following with a grain of salt.] The most likely culprit for problems would be with the new technologies incorporated into the 3008WFP. For starters, this is the first Dell 2560x1600 LCD to include a hardware scaler. That allows it to support multiple input options, rather than being limited to dual-link DVI. The hardware scaler may also introduce some input lag - something we will be sure to test when we receive our review sample. We do know that of the LCDs we've tested so far, the lowest input lag so far comes on the 30" LCDs we have.
The other new technology is DisplayPort, yet another digital video standard that takes the place of DVI/HDMI. Whether or not DisplayPort is actually necessary is something that can be debated, but as a long-term solution it does offer benefits over DVI. The current standard offers better bandwidth, with support for up to 10.2 Gb/s; that matches HDMI 1.3, and exceeds single-link DVI (3.96 Gb/s) and dual-link DVI (7.92 Gb/s) by a substantial amount. DisplayPort is a packetized protocol, which means it is much easier to increase the bandwidth and capabilities in the future. Perhaps most important is that it is a license-free and royalty-free standard, unlike HDMI, and it still supports audio, unlike DVI. The drawback, of course, is that as a new standard it will require new displays and graphics cards and will likely introduce a short-term price premium relative in devices that support the technology.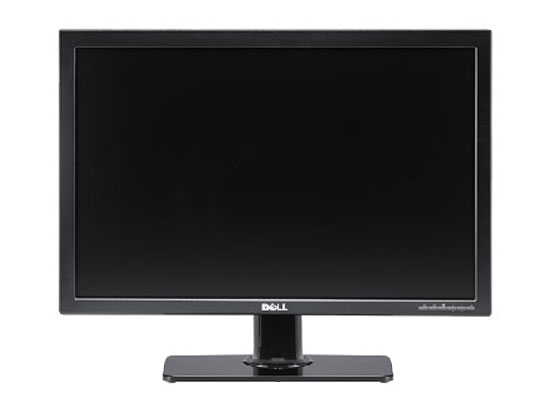 All that talk of DisplayPort being a potential cause for the delays does have some other circumstantial evidence to back it up. We received a Dell 2408WFP for review about two months ago - another LCD that supports DisplayPort. Before we could complete the review, however, Dell requested that we send the sample back as it was a pre-production model and the retail versions were not identical. Was this another "technical issue" causing delays? Dell would not confirm; all we know is that the pre-production display performance was "slightly different than what is shipping to customers". However, it did take two months before we received an updated 2408WFP for review. We are happy to report that we now have the 2408WFP and several other 24" LCDs, and we are hard at work on a 24" LCD roundup. [Ed: /speculation]
While we're here talking about Dell's 3008WFP, it's probably a good idea to give our overall take on the 30" LCD market. While the added flexibility of multiple inputs may be useful to some people, if you only plan to connect a 30" LCD to a single PC you're probably best off saving money and buying one of the currently shipping 30" offerings. Unfortunately, we have yet to receive review samples of many of the 30" LCD offerings. However, our favorite so far - in terms of price and features - is the HP LP3065, since you get three dual-link DVI inputs for a reasonable price of $1200-$1300. That's a slight price premium relative to the Dell 3007WFP-HC ($1150-$1200), or you could opt for the more expensive ($1700) Gateway XHD3000 with support for multiple video inputs, similar to the 3008WFP. The Dell and HP LCDs are S-IPS, which we feel puts them at the top of the totem pole in terms of overall quality. However, the Gateway uses an S-PVA panel, and since we haven't used it in person we'll withhold judgment for now.