ASUS N61Jv-X2 LCD Quality
We ran our standard series of tests on the ASUS N61Jv-X2 16.0" LCD using ColorEyes Display Pro. The results, as we alluded to earlier, are quite poor. Contrast ratio is higher than many of the other laptops in our entry-level list, but the difference between 270:1 and 200:1 isn't all that great. What we'd really like to see is a contrast ratio of at least 500:1, as that usually means blacks and dark colors will look a lot better.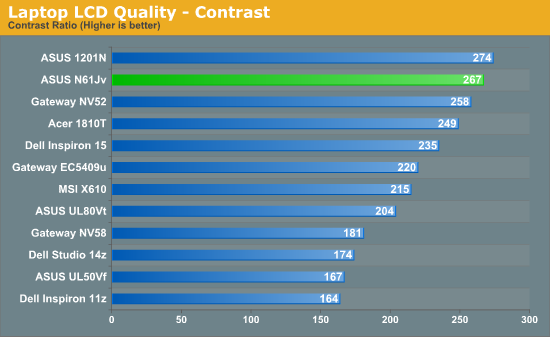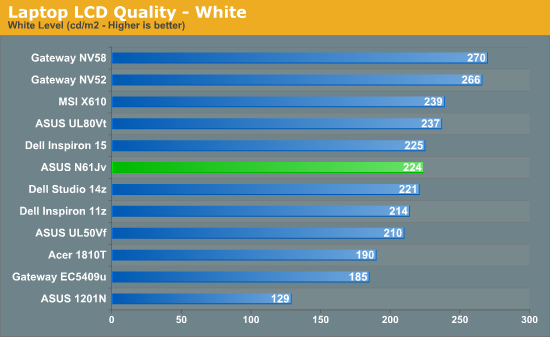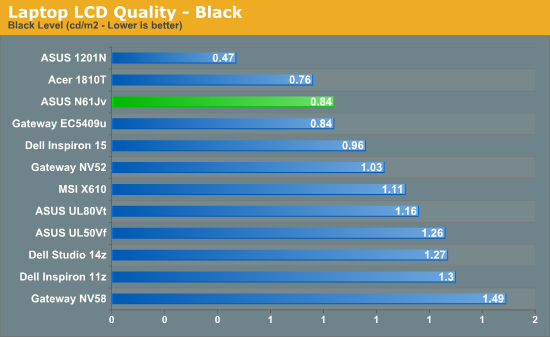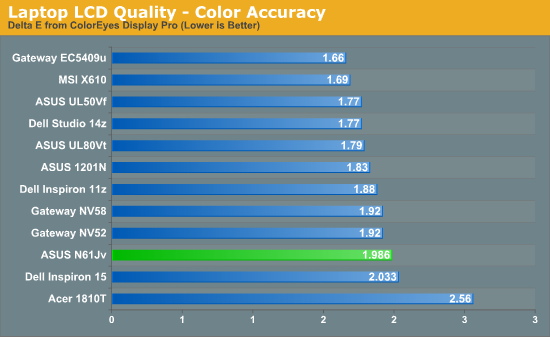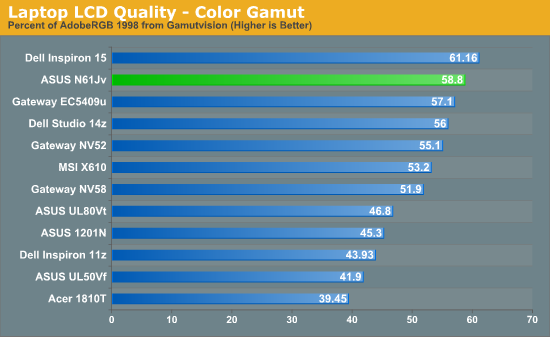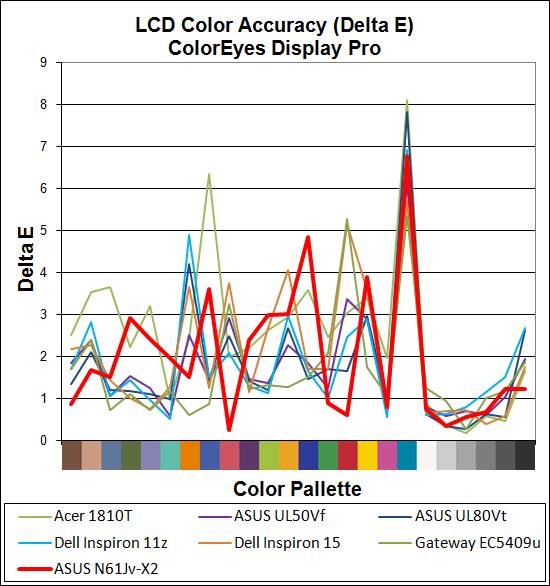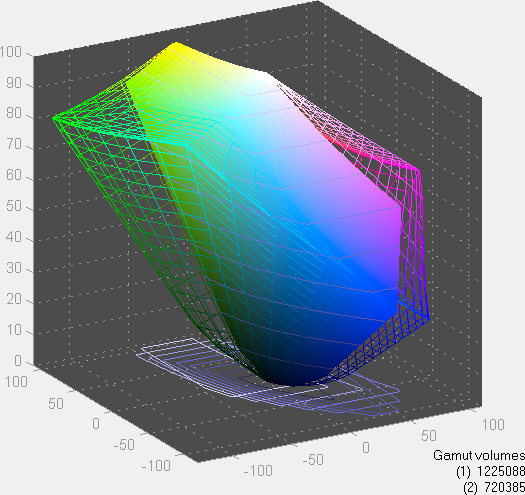 Interestingly enough, the panel in the N61Jv test unit comes from HannStar and is specced at a 600:1 contrast ratio. We're not sure how they managed to come up with that figure, but we didn't come anywhere near the rated contrast ratio. The maximum brightness on the other hand matches the rated 220nits value almost exactly. Perhaps HannStar "accidentally" divided the maximum white level by the 100nits black level… that would give the stated 600:1.
It's unfortunate that the LCD doesn't achieve the rated specs, as otherwise this would be an excellent display for the N61Jv. Color accuracy is by no means perfect, but it's at least competitive and we'd be happy with a 2.0 average Delta E as long as the contrast ratio was better. Color gamut is also higher than most laptops, measuring nearly 60%. Horizontal viewing angles are good, but vertical viewing angles are quite limited, just as with other TN panels. Of course, we'd also like to get an anti-glare (matte) display in place of the current mirror finish, and a panel that isn't TN would be great for improving vertical viewing angles, but one thing at a time.