ASUS UL50Vf LCD Quality
Wrapping things up, we have the usual disappointing LCD. We understand the need for balancing price and features, but the display is something you will look at every minute you're using a laptop. As such, a better LCD panel would be very much appreciated.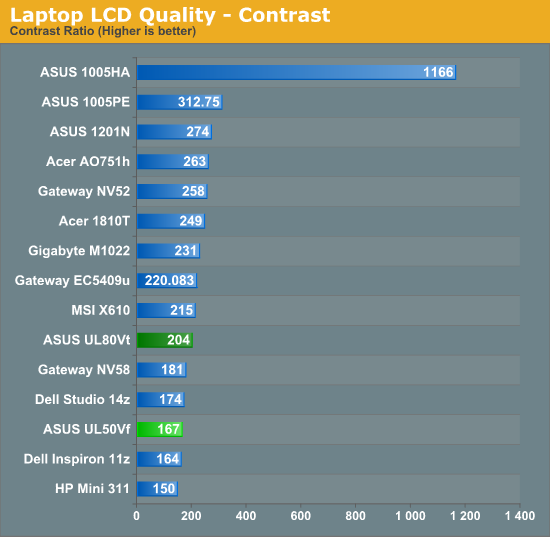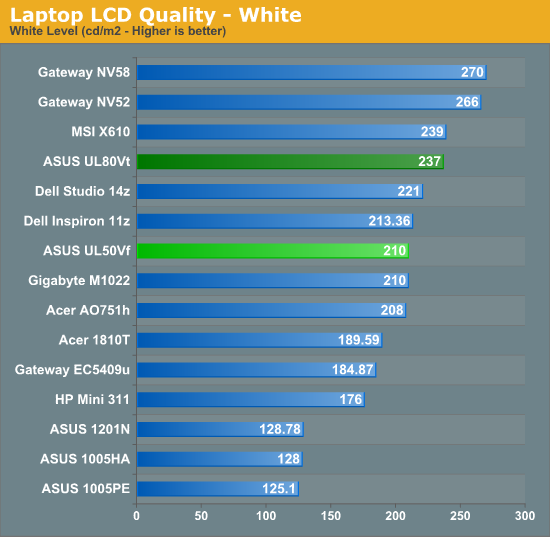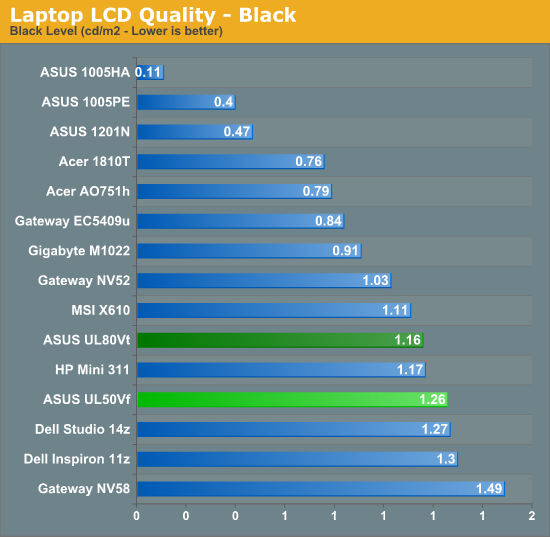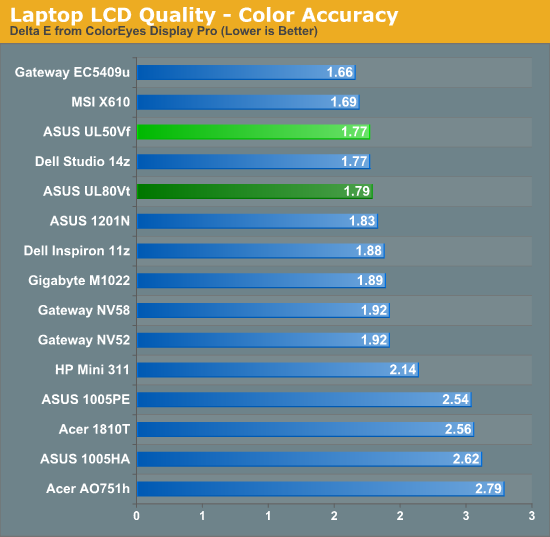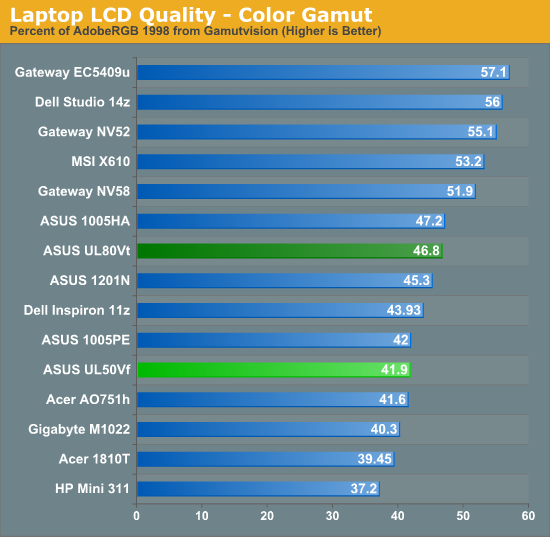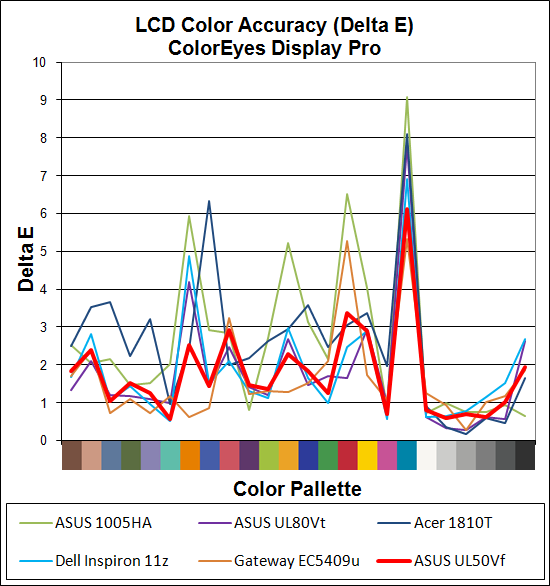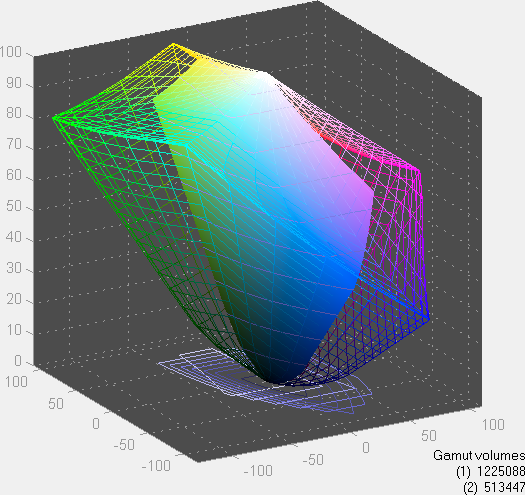 This is your typical inexpensive LCD panel: 15.6 inches of low contrast, low color gamut, low resolution "goodness". Considering the competition, it's difficult to get something with a substantially better LCD without compromising on other features. The question is whether you want to compromise on battery life, LCD quality, price, or features. It would be nice not to have to compromise at all, but that's difficult to do.