Final Words
On a final note, we'll end with a quick look at Supersonic Sled, NVIDIA's big "kitchen sink" demo for GF100. Supersonic Sled is a comically-themed simulation of a sled with a rocket attached (or perhaps the other way around) based on some real 1950's US Air Force tests. It uses tessellation, DirectCompute, PhysX – every new thing NVIDIA could throw in to a demo and still have it run. We had a chance to see this in action on a 3D Vision Surround setup at CES, and we have to give NVIDIA's demo team credit here, they rarely disappoint.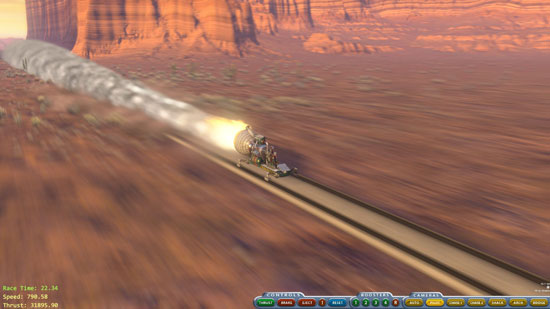 NVIDIA did give us a small (7MB) recording of it in action that we've posted here, in case you haven't had a chance to see any of the recordings from the CES showfloor.
With that out of the way, there's only so much we can say about NVIDIA's new architecture without having the hardware on-hand for testing. NVIDIA certainly built a GPU compute monster in GF100, and based on what we now know about its graphics abilities, it looks like it's an equally capable GPU gaming monster.
But the big question is just how much of a monster will it be, and what kind of monster price tag will it come with? Let's make no mistake, at 3 billion transistors GF100 is going to be big, and from NVIDIA's hints it's probably going to be the single hottest single-GPU card we've seen yet. Barring any glaring flaws NVIDIA has what looks to be a solid design, but at the end of the day it almost always boils down to "how fast?" and "how much?"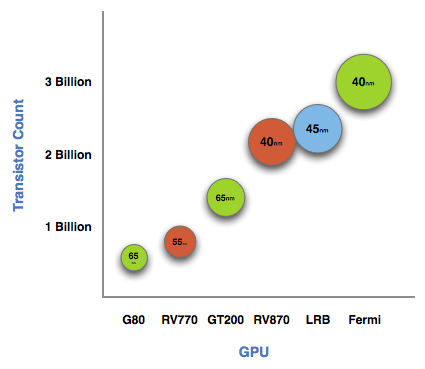 NVIDIA has taken a big risk on GF100, first with its compute abilities for GPGPU use, then on its geometry abilities for gaming, and now the risk is time. Being 6 months late has hurt NVIDIA, and being 6 months late has hurt consumers through uncompetitive pricing from AMD. By no means is the situation dire, but we can quickly come up with some scenarios where it is if NVIDIA can't convincingly beat AMD in gaming performance.
NVIDIA has shown their cards, and they're all in. Now in the next couple of months we'll see if they're bluffing or if they really have what it takes to win. Stay tuned.