Antec's New mini-ITX and ATX Cases
Antec had a couple of mini-ITX cases on display, both at the prototype stage. The first is a mini tower with an external 90W DC power adapter: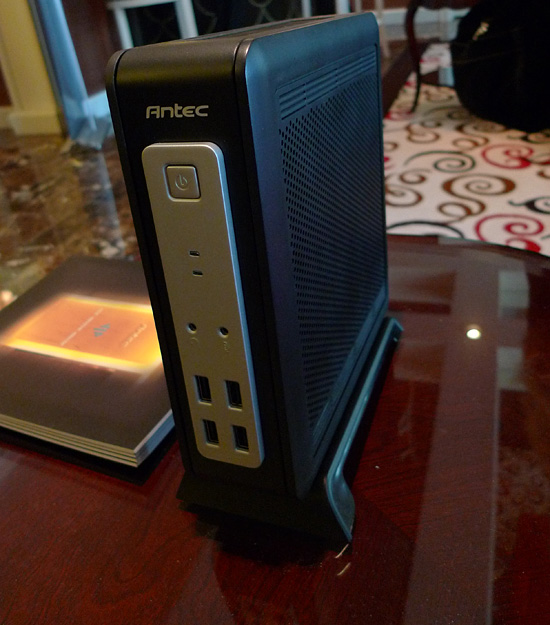 The second is a rack mountable mini-ITX case: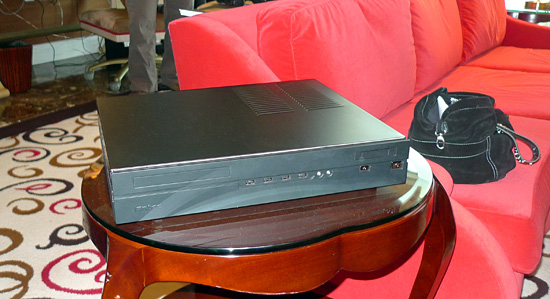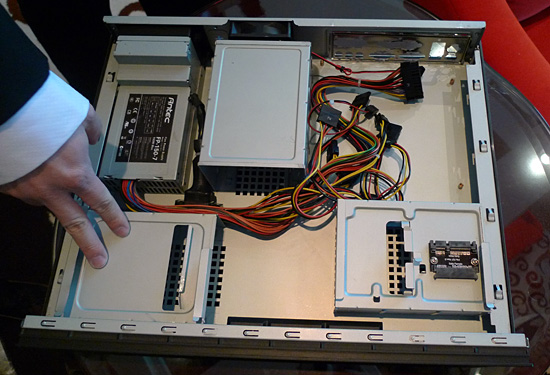 We can expect to see both before the end of 2010. Mini ITX is growing in popularity thanks to a steady flow of good motherboards. Clarkdale H5x mini-ITX boards should be arriving soon as well.
Antec also has a handful of new ATX cases. First up is Antec's LanBoy: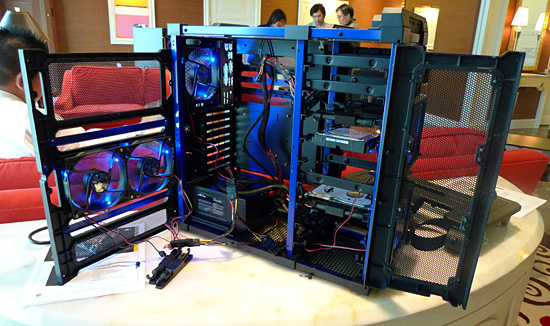 It's skeleton-inspired but a bit more normal looking. The PSU can be moved from the bottom to the top of the case. The drive bays can accept drives pointed in any of three directions. There are two 2.5" bays at the bottom of the case.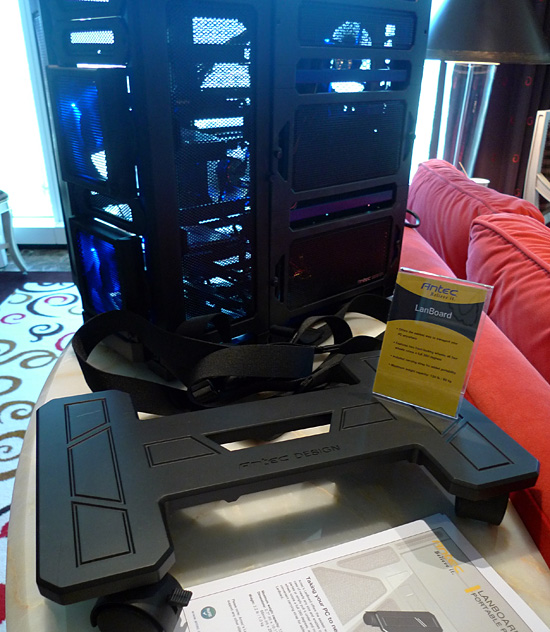 Antec also offers a LanBoard accessory for rolling your case around. It comes with straps to carry your case/LanBoard around with.
Antec's DF-series cases were also new for CES: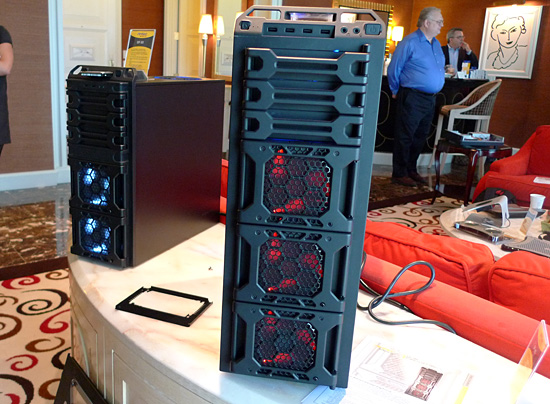 The DF-85 is based on the Antec 1200 but with a different look. The three front mounted fans are removable/relocatable: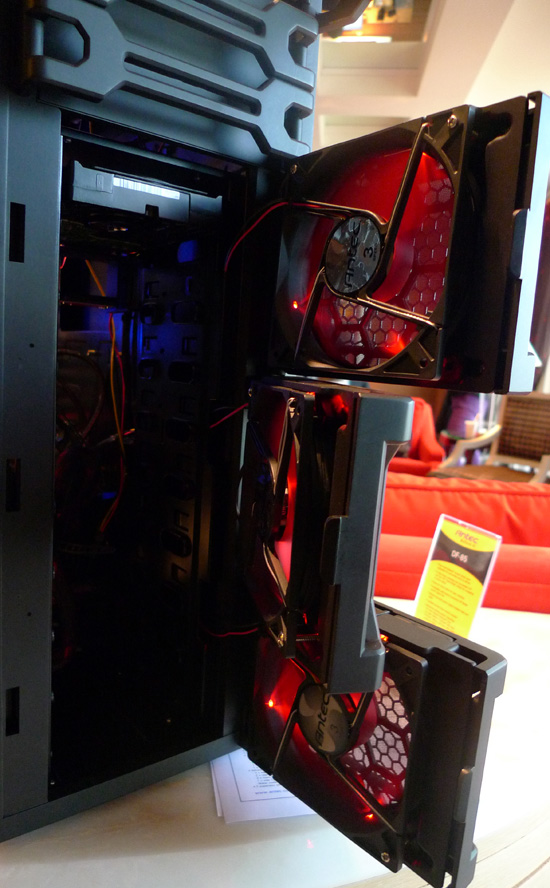 Behind the fans are two pairs of hot-swap 3.5" SATA backplanes.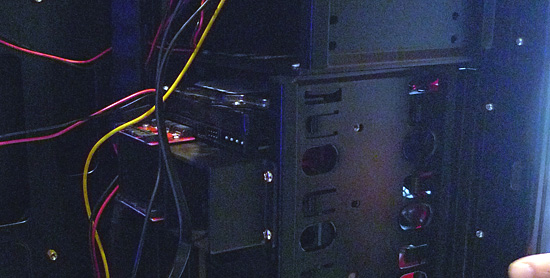 There's also a hot-swap 2.5" bay at the top of the case: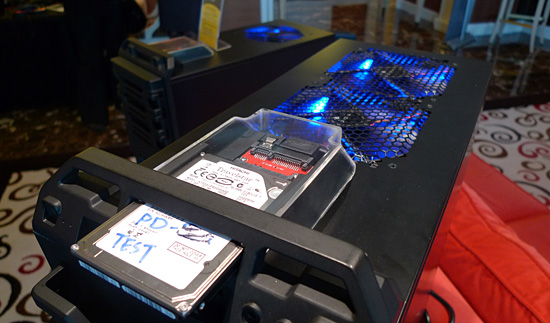 Antec couldn't confirm what SSDs they'd tested the bay with. I'd wait to see if there are any issues with the SATA backplane from a compatibility standpoint.
The fan filters are easily removable as well: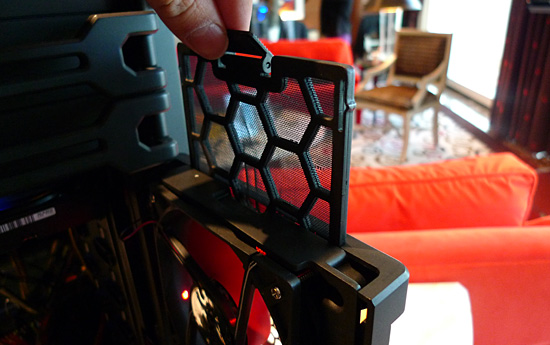 The smaller DF-35 doesn't come with any hot-swap bays: