Imagination Technologies - Faster GPUs for SoCs
I met with Imagination Technologies, the makers of the GPU in everything from the iPhone 3GS to the Motorola Droid. They were showing off a 1.1GHz Samsung Cortex A8 SoC with an integrated PowerVR SGX 540: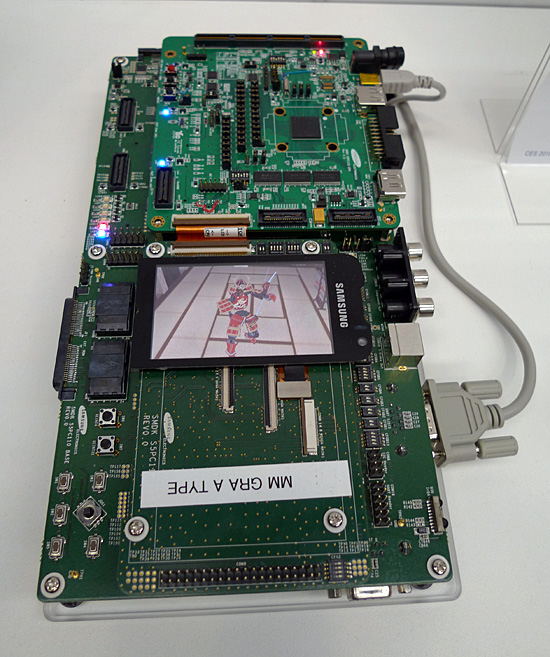 The demo isn't anything impressive, but the GPU should be in the Tegra 2 class of performance. Definitely higher than what's in the iPhone 3GS and Palm Pre today. The PowerVR SGX 540 is what is being used in TI's Cortex A9 SoCs, which appear to be the direct competitor to NVIDIA's Tegra 2. I spoke with Samsung about their 1.1GHz A8 SoC (now running at 1.2GHz actually), but I wasn't able to get a firm date on when we can expect A9 based silicon from them.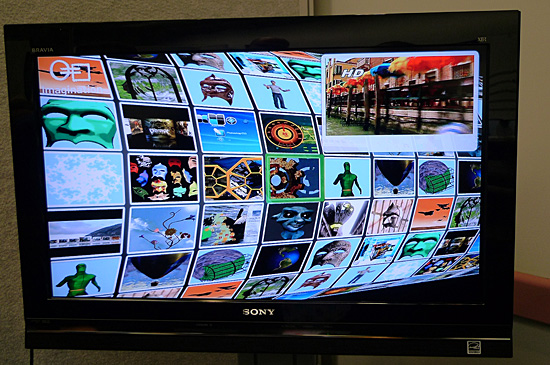 Our friends at Imagination put together a tech demo of a 3D user interface for TVs running on Intel's CE4100 SoC. The CE4100 was announced back at IDF and integrates an Atom core with PowerVR SGX graphics. Imagation believes that TVs or set-top boxes with chips like the CE4100 will use the GPU in a similar capacity to smartphones: for fancy UIs.
MIPS, another SoC vendor that does a large amount of business in the set-top box market showed off a number of Android devices for the home. Many of these were set-top boxes running Android that could do everything from video playback to watching over-the-air TV: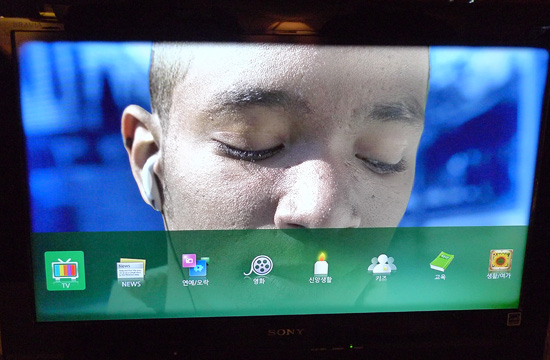 Unfortunately most cable providers in the US aren't as receptive to devices that can enable content consumption from sources other than cable TV, and thus I wouldn't expect to see much support for technology like this in the US just yet. MIPS has found the best success in Asia for these types of STBs so far.