Inside the Vertex 2 Pro
This time there were no stickers telling me that I'd love this SSD, just a brown ESD bag and a plain looking SSD inside.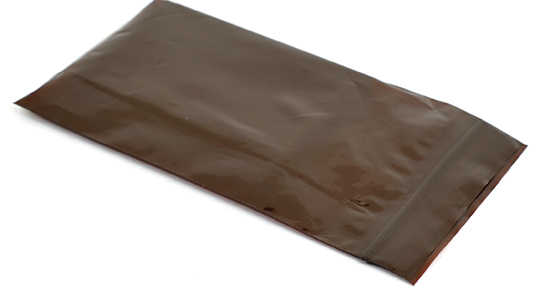 Pop the top off and you are greeted with a 90mF capacitor. Its duty is to deliver enough power to the controller to commit any buffered data to flash if there's ever a sudden loss of power.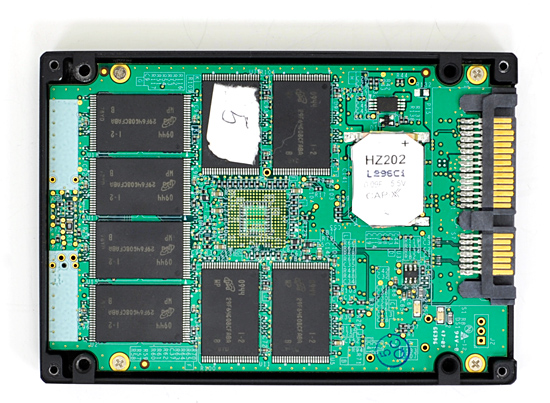 I asked SandForce why they needed such a large capacitor as Intel can get away with much smaller caps. It actually has to do with the amount of data buffered. Intel's X25-M buffers somewhere in the low hundreds of KB of data (with a 512KB L2 cache I'm guessing it's somewhere below that). The SF controllers buffer a couple of megabytes of data, hence the much larger capacitor.
SandForce did point out that the capacitor is a feature of the SF-1500 design, despite OCZ's use of it on the Vertex 2 Pro.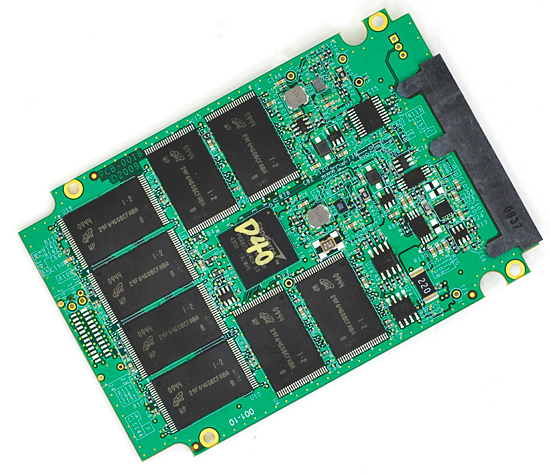 That brings us to the controller used in the Vertex 2 Pro. Ultimately SandForce is going to have two controllers - the SF-1200 and the SF-1500. Currently the two controllers have a unified firmware and feature set, which is why both OCZ and SF refer to the Vertex 2 Pro as being somewhere in between a 1200 and a 1500. It's a SF-1200 controller with the firmware of the SF-1500 as far as I can tell. The final shipping version with be a full fledged SF-1500.
The cost of the Vertex 2 Pro is going to be high. Higher than Intel's X25-M and any other consumer level SSD on the market today. OCZ is targeting it at the very high end desktop/workstation user or perhaps even entry level enterprise customer.
We won't see the Vertex 2 Pro available in the channel until March. But this isn't the only SandForced based SSD we'll get from OCZ though. At some point in the future we'll have an SF-1200 based SSD that's priced around the same level as the top-bin Indilinx based Vertex drives. It's too early to talk about timing on that one though.