General Performance: Dual-Core Beats Single-Core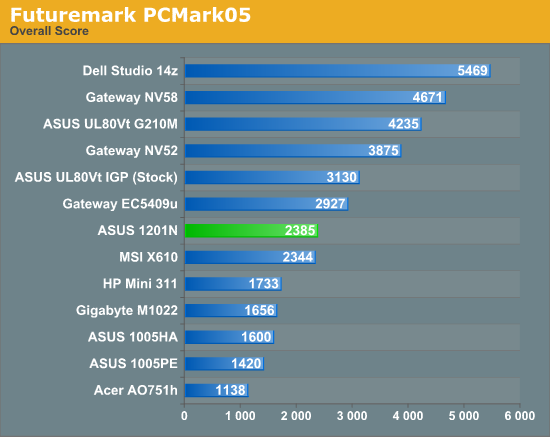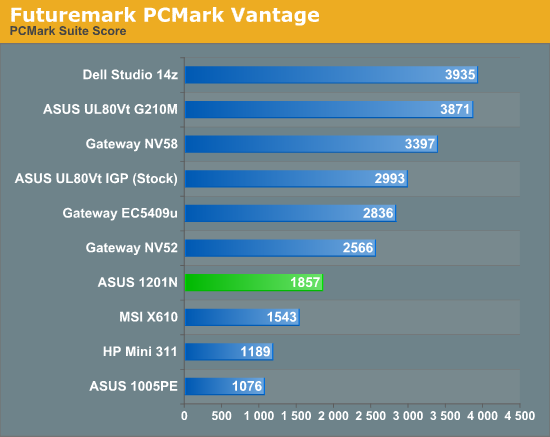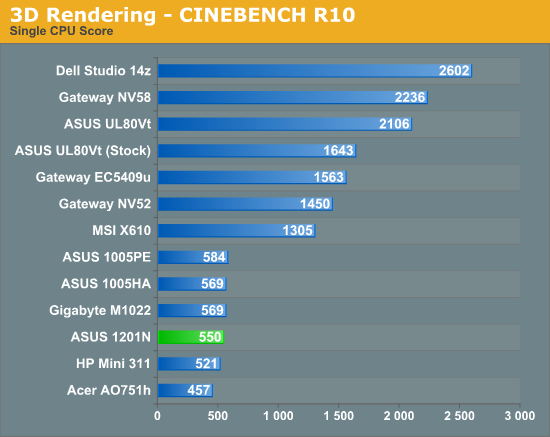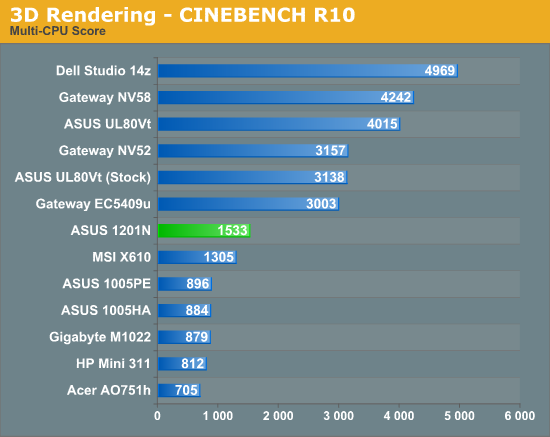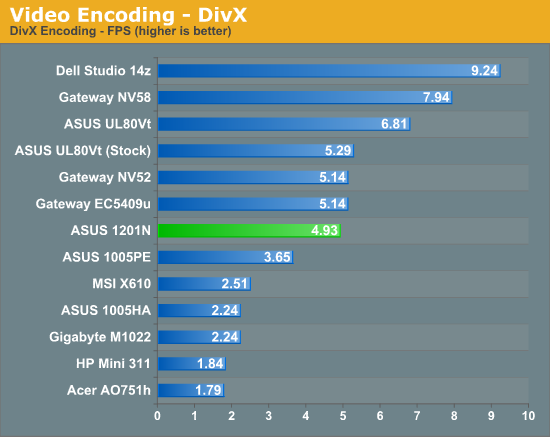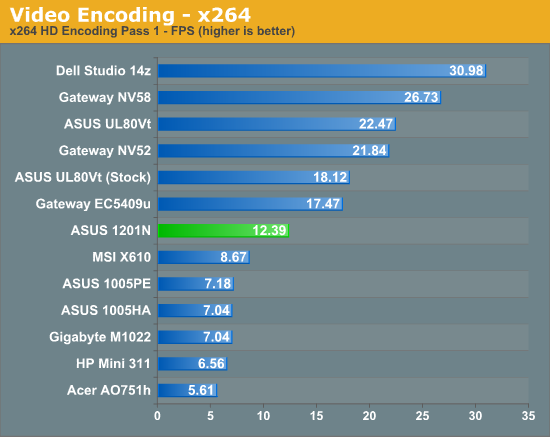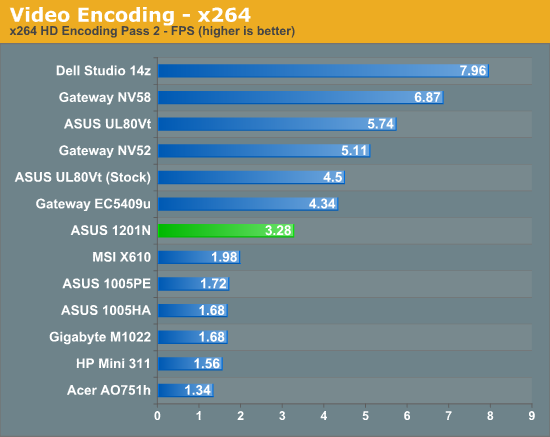 We've shown these results in our ASUS Eee PC 1005PE review, so there's nothing new to say here. Dual-core Atom 330 is significantly more powerful than Atom N280 and N450, but it's also a big step down from CULV. Look at the HP Mini 311 results to see just how much doubling the cores in Atom gets you. In tasks that are heavily threaded (i.e. video encoding and 3D rendering), the four threads on 330 can at times match a 1.3GHz CULV. The best result is in DivX encoding where the 330 is only 4% slower than the EC5409u. Other multithreaded tasks like x264 put the EC5409u 30~40% faster, and in CINEBENCH CULV is nearly three times as fast in the single-threaded mode and still almost twice as fast in multithreaded mode.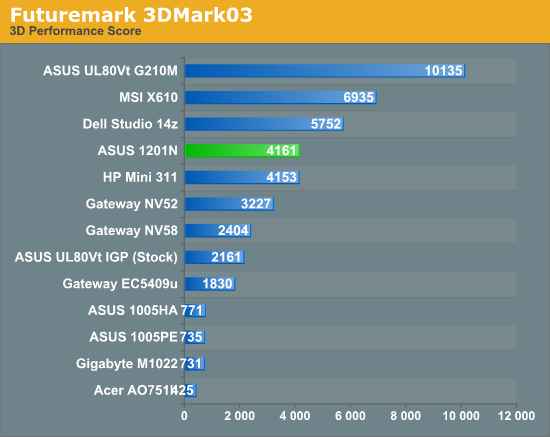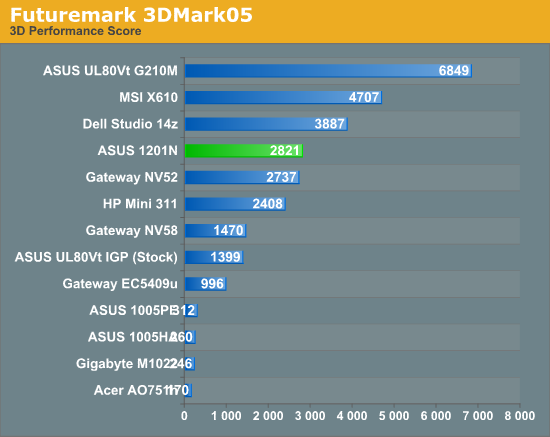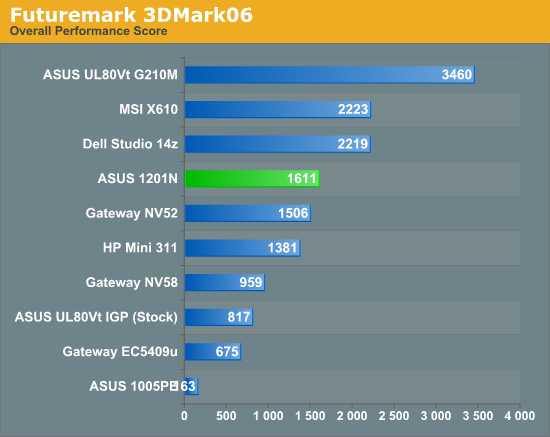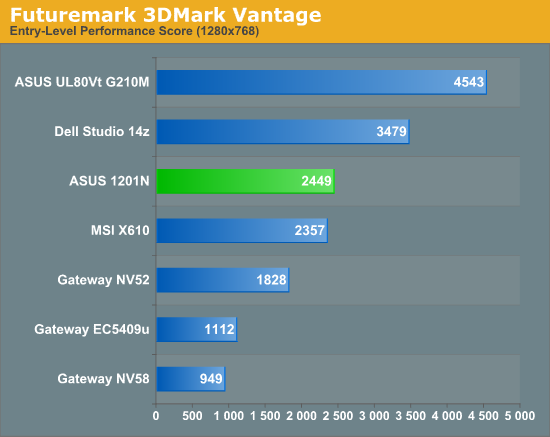 Looking at the 3DMark results gives us some idea of what's to come in the gaming section. The problem is that 3DMark stresses the GPU far more than it stresses the CPU, so these results are more an indication of what the 1201N can do in games that don't need much from the CPU. As we'll see on the next page, the gap between the 1201N and the Dell Studio 14z (basically the same GPU) is often quite large. In that sense, the 1201N is similar to the MSI X610: an underpowered CPU paired up with a reasonable GPU.