Lower Power
The original Atom nettop platform was made of a 45nm Diamondville processor, 90nm 945GC GMCH and 130nm ICH7. A dual core Diamondville CPU has an estimated max TDP (Thermal Design Point) of 8W. The 945GC could dissipate up to 22.2W and the ICH added another 3.3W! That's a total of 33.5W just for the three primary components on the motherboard.
Ion improved this a bit by carrying a 12W TDP for the single chip solution, bringing the total platform TDP down to around 20W.
Pine Trail sends them both packing - the single chip Atom D510 is rated at 13W. That includes the integrated memory controller and graphics core. Intel didn't reveal the TDP of the associated NM10 chip, but I'd estimate that it's in the low single watt range.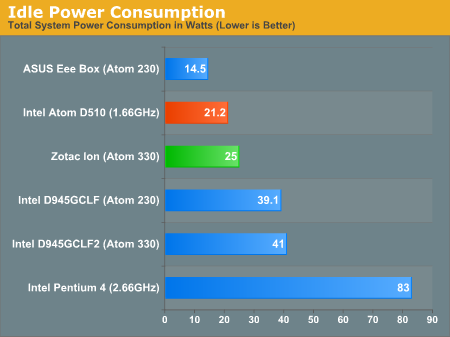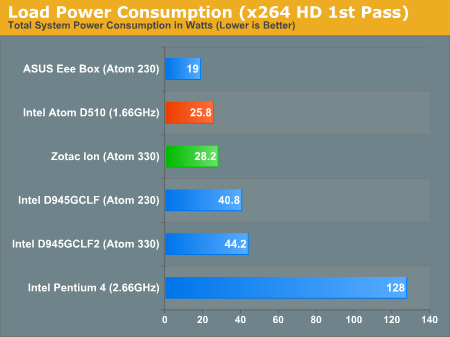 The result is a huge improvement in power consumption compared to the previous Atom platform, and something that's much more in line with NVIDIA's Ion.