Gaming: DX10
For our look at DX10, we have taken cards from both AMD and NVIDIA, and run them through some of the DX10 titles in our test suite. As we're using different cards with different levels of performance, all results are reported as normalized to Vista, rather than as raw framerates.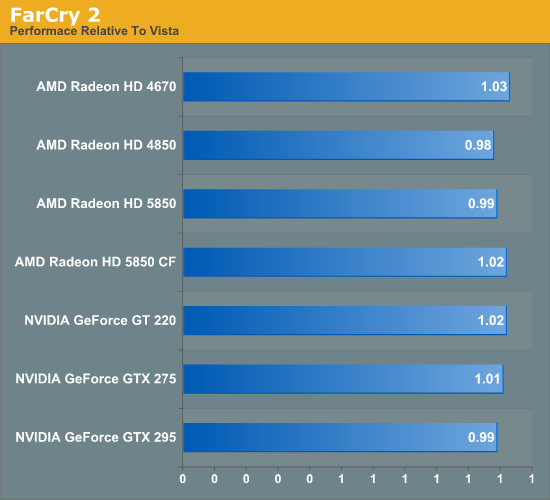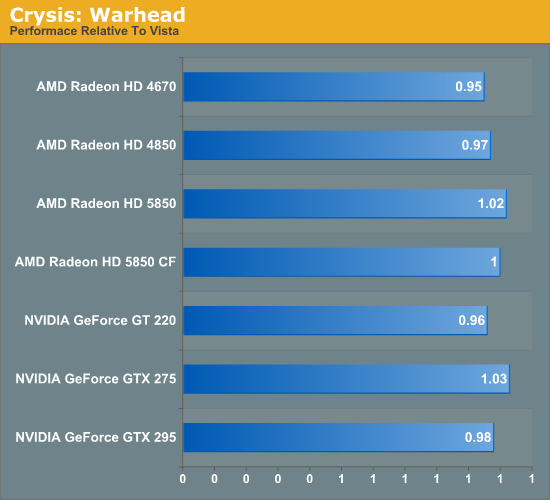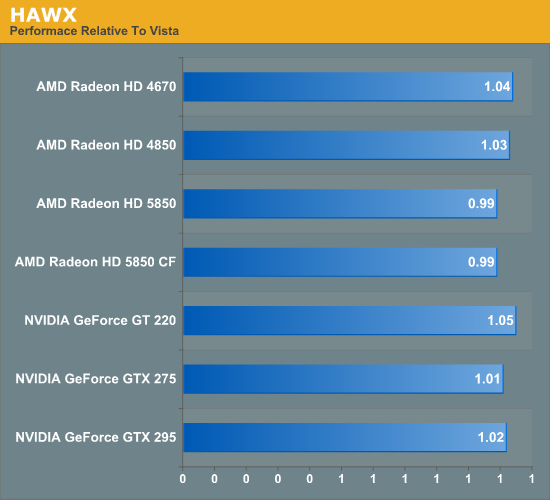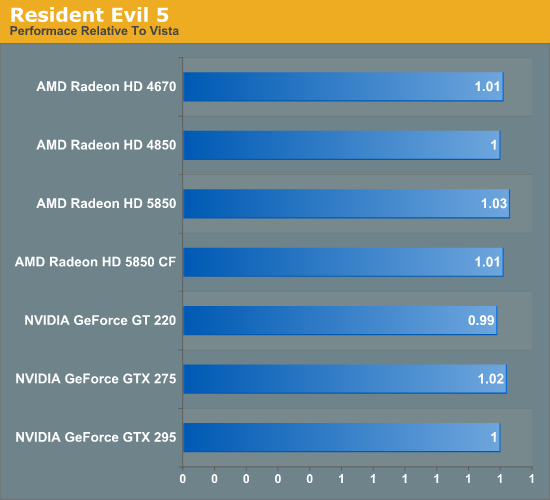 The short story here is that there is no story. While Vista brought about DX10 and a massive driver architecture change, Win7 does not bring such a change, which also brings about little chance for a performance difference since they share common drivers. Given that, since we're GPU limited so often, Win7 isn't able to help matters. The biggest difference is for our lowest-end cards, the GT 220 and HD 4670, and this is a product of lower framerates producing slightly more variable results when reported in terms of percentages.
Notably, all of our cards do consistently outperform Vista when running under Win7 (if it was truly experimental variation, it would average out to 1) but only by the slimmest of margins. Even for the Radeon HD 5000 series, which enjoys a slightly larger margin, is still close enough that this is a wash. Windows 7 doesn't have a significant impact on gaming performance.