Intel spent a lot of time talking about Nehalem a year ago, but not much time on Westmere. It's the tick to Nehalem's tock, or in other words, it's 32nm Nehalem.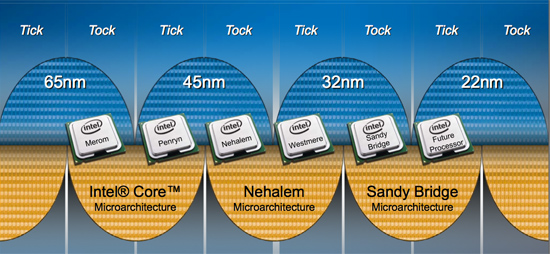 Unlike previous die shrinks, we don't get larger caches with Westmere - Nehalem was already too big to begin with. Westmere keeps the same architecture, same cache sizes (or ratios) as Nehalem. It's all built using smaller 32nm transistors and on a smaller die. For the same core count, expect Westmere to be roughly half the size.
But the same core counts aren't what you're going to get. I included the table below in yesterday's Core i7 920XM preview:
| | | | |
| --- | --- | --- | --- |
| Codename | Market | Cores | Manufacturing Process |
| Bloomfield | Desktop | 4 | 45nm |
| Lynnfield | Desktop | 4 | 45nm |
| Clarkdale | Desktop | 2 | 32nm |
| Clarksfield | Mobile | 4 | 45nm |
| Arrandale | Mobile | 2 | 32nm |
The Westmere products are Gulftown, Clarkdale and Arrandale. That's six, two and two cores. Lynnfield is the last quad-core on the roadmap for the foreseeable future.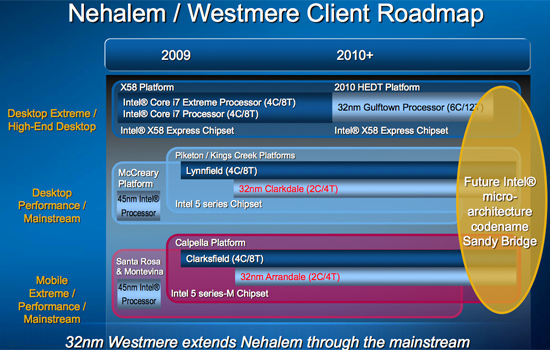 We'll talk about Gulftown later, but the focus today is Clarkdale with a little Arrandale.
Meet the 'dales
Arrandale and Clarkdale are the first two Westmere family members you'll meet. Both are technically due out later this year, although we won't see large volumes (by Intel standards) until Q1 2010. Both Arrandale and Clarkdale are dual-core Westmere parts with on-package graphics. The only difference is that Arrandale is mobile while Clarkdale is desktop.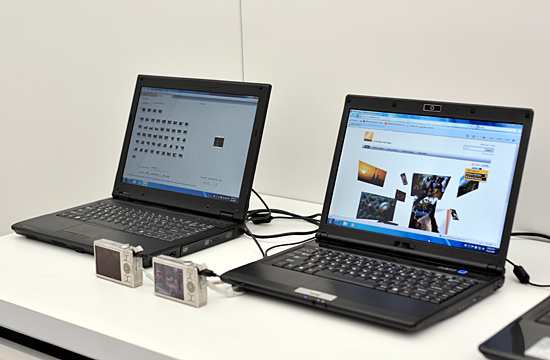 Arrandale running - Hyper Threading helps improve performance even in normal workloads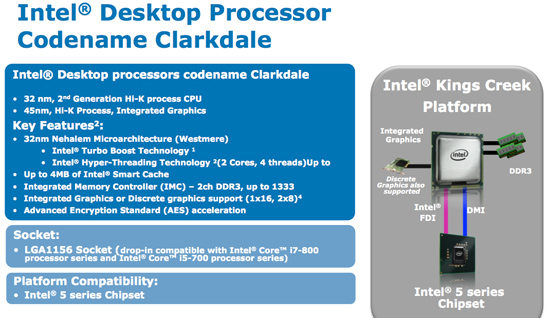 The desktop socket is LGA-1156, the same socket as Lynnfield. The mobile socket is mPGA-989, the same socket as Clarksfield.