Installing EVGA's GeForce GTX 285 Mac Edition
EVGA's GTX 285 will only work on 2008 - 2009 model Mac Pros, the original 2006 model is not supported. Bummer.
The first step to install the card is actually to install the drivers. If you fail to do so, you'll be greeted with a kernel panic once you get the card installed and fire up the machine. The drivers are available both from NVIDIA's website and on the driver disc EVGA ships with the card.
After the drivers are installed, turn off your Mac Pro and remove the side panel. There are two thumb screws (that need to be unscrewed with a screwdriver) that hold a bracket in place, which in turn holds your expansion cards in place. Remove them and it.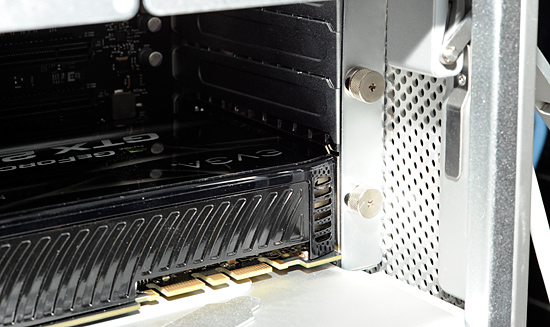 Remove these
There's a metal bar that holds all of the PCIe cards in place, you'll need to pull that back while you pull your existing video card out. You'll need to pull it back while installing the new card as well.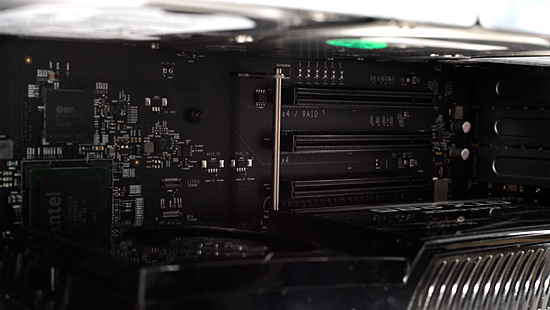 Pull this bar back while you remove your old card and again when you install the new one
The Mac Pro is highly compartmentalized; to the far left of the PCIe slots there are two small connectors that look like PCIe power connectors. You'll need to connect both cables that came with the card to these connectors. They only go in one way. The other end of the cables goes into the GTX 285.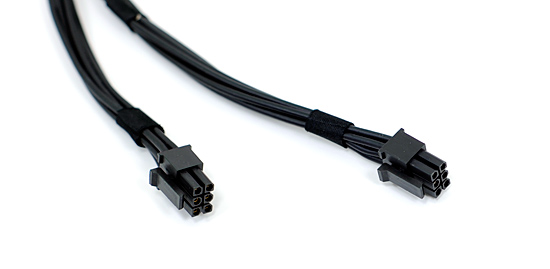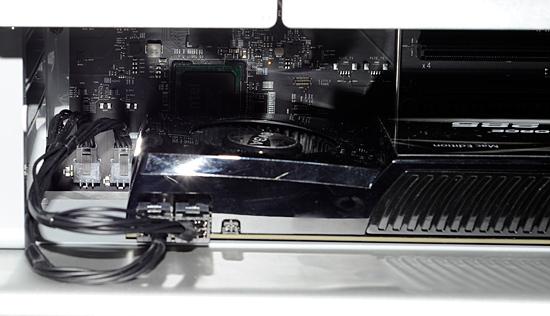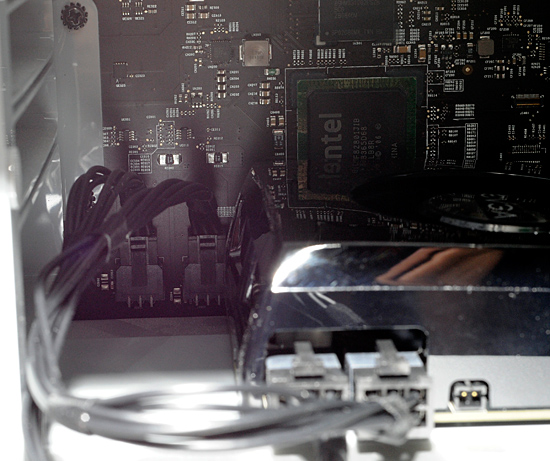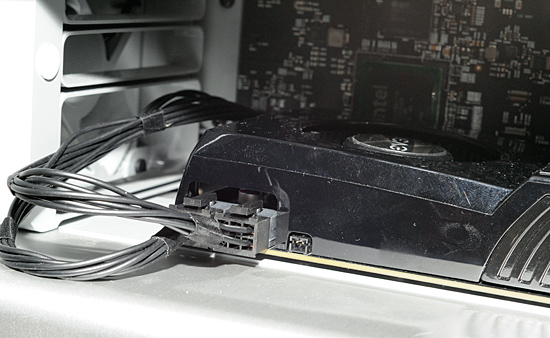 Before installing the card you'll need to remove one additional bracket cover (assuming the previous resident was a single-slot card). Slide in the EVGA, replace the retention bracket, close the case and hit the power button.