Bigfoot Networks has, for the past few years, been trying very hard to bring high powered, intelligent network interface cards to the desktop. We previously looked at their Killer NIC with some interesting results, and today we've got the Killer Xeno Pro in our labs.
The major difference between the older Killer NIC and the newer Killer Xeno Pro is the inclusion of an audio path and audio processing for voice chat acceleration. They Killer Xeno Pro also has twice the RAM of the original. Despite the improvements, one of the major benefits is that the Killer Xeno Pro will be available at a lower retail price than the Killer NIC was. Oh, and it is sort of cool to see the new hardware dialog talking about a PowerPC Processor: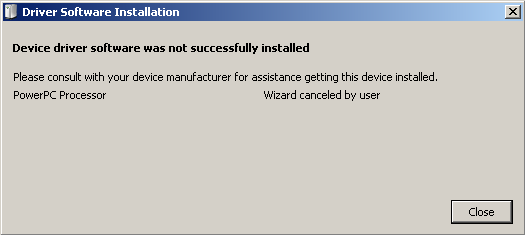 I sooo want to hack this thing now.
In our original investigation, we did see some situations where the Killer NIC could make some difference, but, for what you get, the cost was much too high. One of the ways that Bigfoot is trying to combat this is by selling chipsets and letting vendors like EVGA build and market boards. They've managed to get their costs down and the price of the Killer Xeno Pro, while very high for a network card, is much more reasonable than the original offering. The EVGA Killer Xeno Pro can be had for about $120 USD.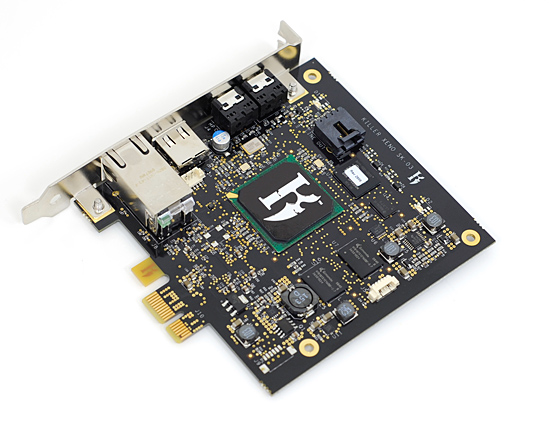 The EVGA Killer Xeno Pro in all its glory.
Let's start by saying that this isn't going to be a network card for someone hanging on to a 7 Series NVIDIA card or a Radeon 1k part from ATI in a single core CPU system. When upgrading, spending the $120 cost of the Killer Xeno Pro on a better graphics card will net you a great deal more performance. Even putting that money into the CPU is likely to get you more for your money in general. This is a card that should be targeted at the online gamer with a good system who wants to make sure every possible advantage is covered.
This hardware at this price is just not for everyone. It still needs to come down to more of a commodity price in order to see wider adoption. In our opinion, those who should even consider this card should already have a modern dual core system with single GPU graphics hardware capable of delivering a good, steady, high framerate at the preferred resolution in the majority of games. We don't expect that everyone who has such a system will want to invest in the Killer Xeno Pro either, but let's not get too far ahead of ourselves.
Up first we will look at the Killer Xeno Pro, its features, and why we should expect some level of increased performance at all from a typical network card.