SQL Server and RAID 5
The RAID 5 IOMeter results were interesting and peculiar enough to warrant another testing round with SQLIO. First, we start with the least useful but "pedal to the metal" benchmark: sequential reads and writes.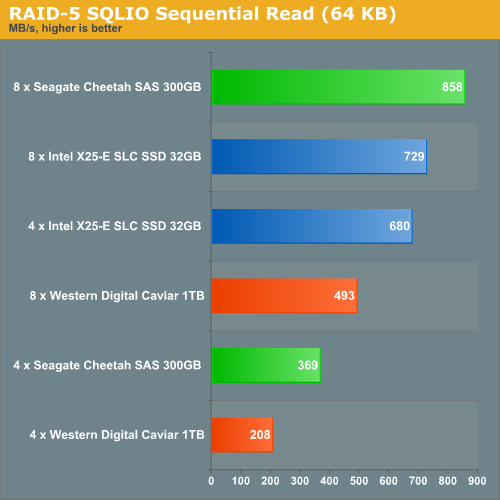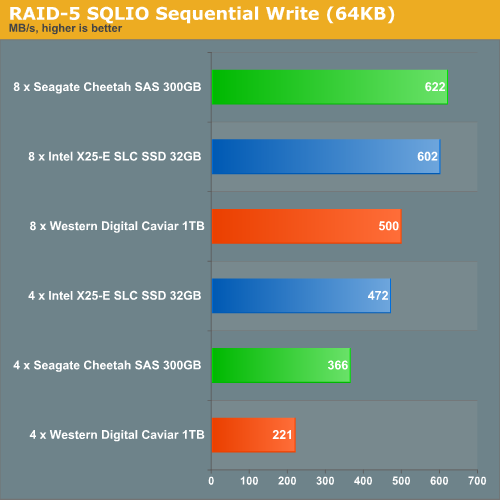 Although hardly surprising, both results are another confirmation that the SLC drives are limited by the SATA interface and the RAID controller combination.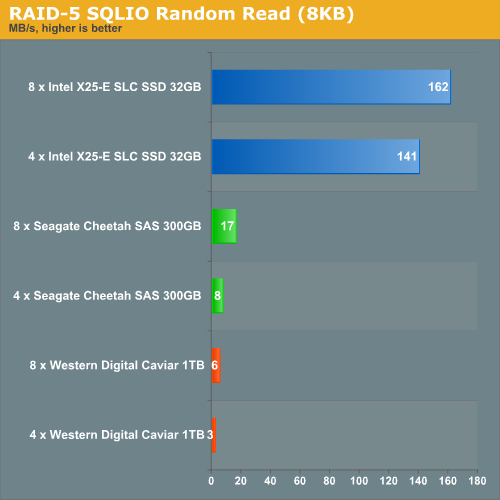 Random reads perform as expected. The SLC SSD drives completely annihilate the magnetic disk competition.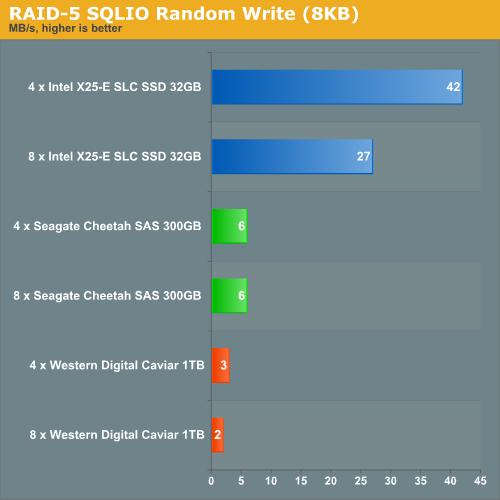 Random writes in RAID 5 are not only a complete disaster, they also confirm our theory that adding more X25-E SLC drives does not help as the storage processor cannot deliver the necessary RAID-5 processing that the SLC drives demand. The more drives you add, the worse the random writing performance becomes.